Round the World Roundtable: 50 Leaders Tackle Road Safety in the Philippines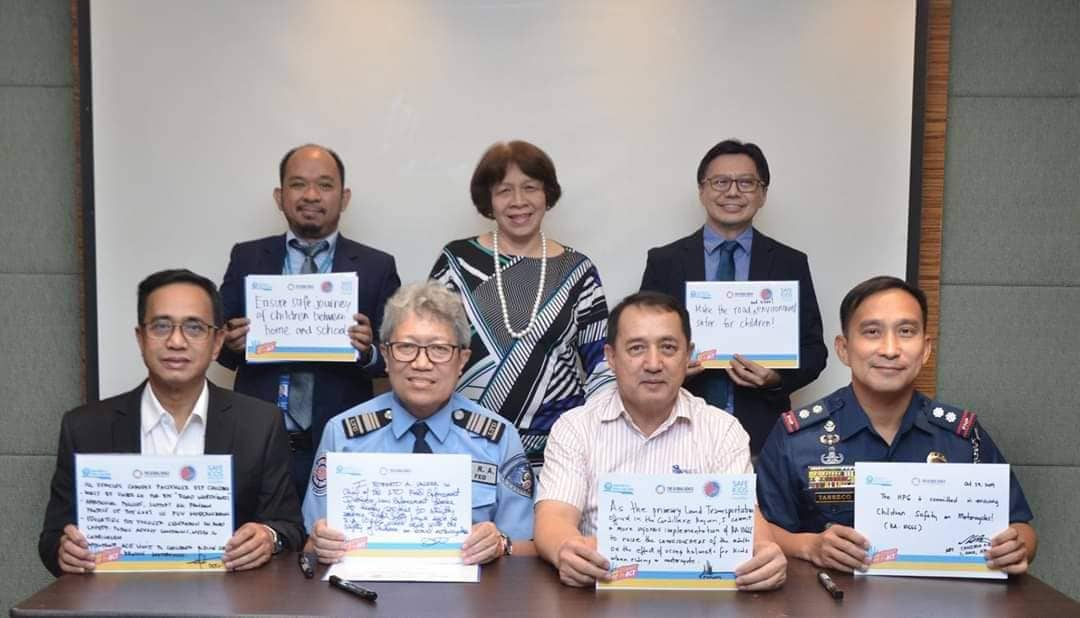 According to WHO, pedestrians, motorcyclists, and cyclists are the most vulnerable road users. In the Philippines, 27.7 million children walk or use other forms of transport to commute to school each day. In 2017 alone, around 600 children aged 0-14 died as a result of road traffic crashes in the country.
Children in the Philippines are involved in an increasing number of road traffic crashes, due primarily to two risk factors: they often do not wear helmets when travelling on motorcycles; and their journey to and from school is often unsafe because of a lack of adult supervision and dangerous conditions on the roads around school areas.
On Friday 22 November 2019, Alliance member Safe Kids Worldwide Philippines (SKWP) hosted a Round the World Roundtable in Pasay City, Philippines, to ask government agencies to commit to action to increase the use of helmets and improve the safety of walking conditions for children around school zones in the country.
The event brought together 50 leaders from national and local government agencies, NGOs, schools, motorcycles manufacturers, and media who are concerned about road safety. The commitment was signed by Roberto Valera, Chief of the Land Transportation Office Field Enforcement Division, Law Enforcement Service; Col. Oliver S. Tanseco, Philippines National Police-Highway Patrol Group; Dr. Jocelyn Yambao-Franco, President of Safe Kids Worldwide Philippines; Dr. Angelito Umali, Program Officer, UNICEF; and Dr. John Juilard Go, National Professional Officer, WHO.
---