Rehabilitation and Road Safety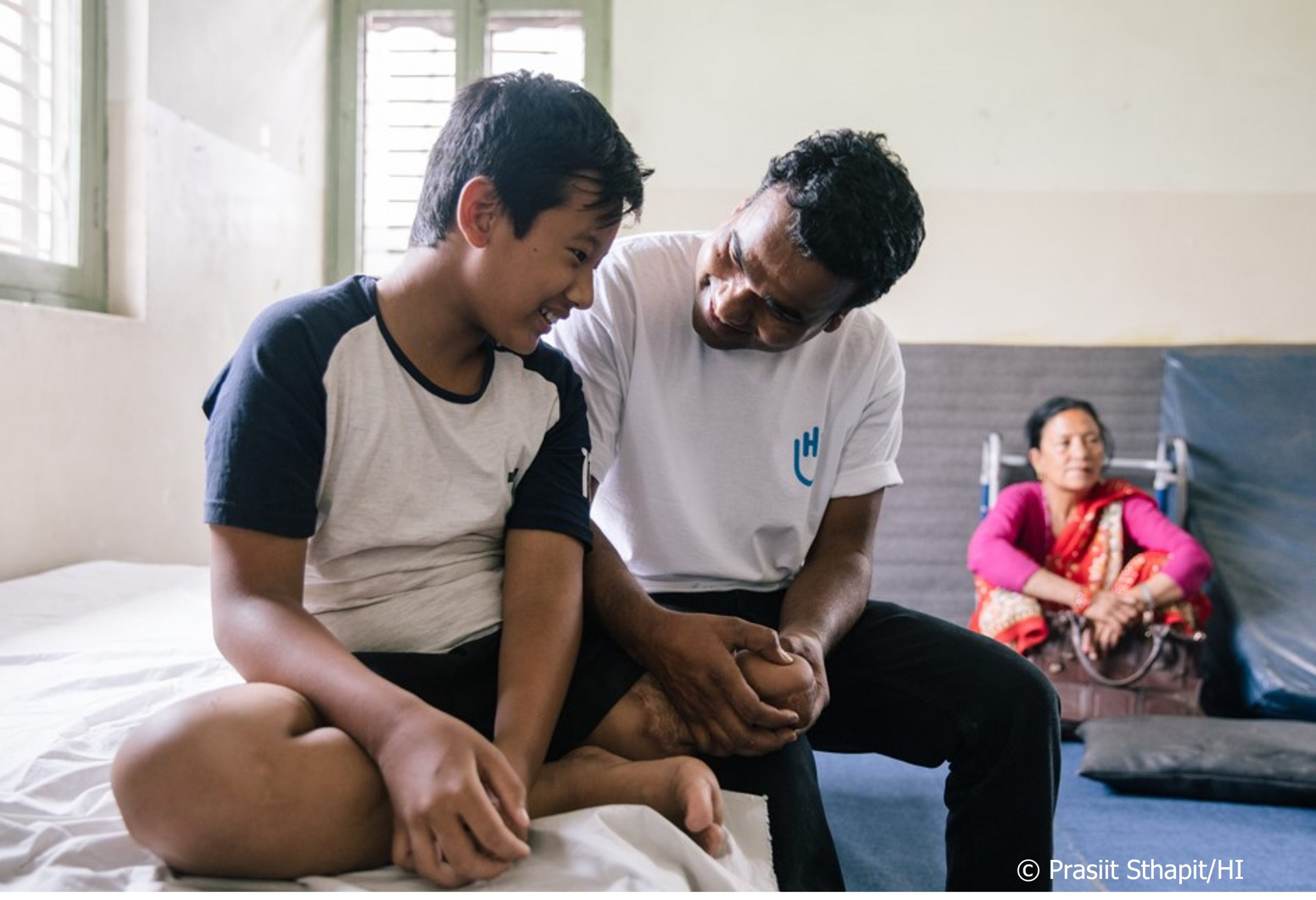 Over 2.4 billion people are living with conditions that could benefit from rehabilitation, however more than 50% of people in many countries do not receive the necessary rehabilitation care they need.1
Rehabilitation services are crucial for people whose daily life functioning has been lost or impaired following a trauma. These services range from physical and occupational therapy to cognitive and mental health therapy, as well as the provision of assistive technology. Road traffic crashes are a significant cause of injuries needing rehabilitation, sometimes in the long term.
While there is no specific Sustainable Development Goal for rehabilitation, rehabilitation advocates highlight that SDG 3.8, on Universal Health Coverage (UHC), implicitly embeds rehabilitation. These advocates leverage this framework to emphasize the importance of rehabilitation in achieving equitable and comprehensive healthcare.
Even though global data on the cost-benefit of rehabilitation is lacking, studies have demonstrated the significant return on investment in assistive technology, such as wheelchairs and prosthetic devices, a component of rehabilitation. For instance, investing one dollar in assistive technology can yield a nine-dollar return on investment.
We spoke with Valentina Pomatto, Advocacy Manager (Inclusive Development) at Handicap International – Humanity & Inclusion (HI), an Alliance member organization, to hear about its advocacy for improving access to rehabilitation services, the linkage between rehabilitation and road safety, and what lessons road safety NGOs can learn from their advocacy journey and experiences.
This came off the backdrop of a recent resolution on strengthening rehabilitation in health systems at the recent World Health Assembly (WHA) in May 2023. This is the first WHA resolution dedicated to rehabilitation and therefore a significant milestone, and for the expansion and integration of rehabilitation as part of universal healthcare.
The resolution commits governments to expand rehabilitation services across all levels of healthcare and strengthen financing mechanisms. It is a key instrument in recognizing the essential nature of rehabilitation and addressing the limited resources available, especially in low and middle-income countries. It sets out nine actions for governments, including the integration of rehabilitation in health systems, increased services, improved access to assistive technology, and the development of the rehabilitation workforce.2 By creating a global framework, it is hoped that government investment in rehabilitation services will follow, along with donor and private funds, to ensure that rehabilitation is accessible to all who need it.
HI was part of the Global Rehabilitation Alliance, consisting of 18 member organizations. The Global Rehabilitation Alliance was a network of 18 CSOs, now frozen because the World Rehabilitation Alliance (multi-stakeholder and under the auspices of WHO is about to be launched.
Together, the alliance was instrumental in calling for the Resolution in the first place, building broad consensus beyond the initial champion States (Colombia, Israel, Kenya, and Rwanda), and helping draft the resolution, and advocating for its inclusion in the WHA agenda.
Now that the resolution has been passed, Valentina says it is looking ahead toward implementation. "The big thing ahead of us is the official launch of the World Rehabilitation Alliance which will continue the advocacy on rehabilitation and will follow up on the commitments of the resolution. The Alliance will be officially launched in July across five workstreams – rehabilitation in emergency, primary care, workforce, research, and external relations."
The World Rehabilitation Alliance will be a multi-stakeholder platform and will work towards addressing existing challenges that have limited access to rehabilitation services. It will also follow up on the resolution's commitments. It will work to support in harmonizing the varied global landscape in rehabilitation services in which, according to Valentina, is quite mixed. "Some governments provide limited services at specialized care levels, others rely on private, expensive options, and some NGOs playing a significant role in service provision in some other settings," she says. Furthermore, CSOs will actively participate, contributing to the definition of indicators and benchmarks for monitoring progress.
Given the role of CSOs in the milestones achieved in getting rehabilitation on the world agenda, Valentina echoes that NGOs and CSOs in other crucial areas that require rehabilitation services, especially road safety, should make links with rehabilitation. "Road safety advocates need to take into consideration the rehabilitation needs of victims of road traffic crashes."
According to Valentina, some of the actions that road safety NGOs can take to engage in advocacy for rehabilitation include building coalitions with rehabilitation organizations and collaborating with them to share experiences and best practices. "A multisectoral approach that targets all political and government stakeholders is needed, since rehabilitation services and road safety cuts across various sectors such as health, education, transport, welfare, social affairs, and employment in its planning and delivery."
They should consider the rehabilitation needs of road victims in their initiatives and advocacy for post-crash care. Furthermore, Valentina says, NGOs should consider the wider implications of rehabilitation and road safety. "The text of the resolution recognizes that the need for rehabilitation is increasing due to the global demographic, but also injuries, in particular caused by road crashes. Indeed, rehabilitation is an integral component of trauma care and finds its place in the Resolution "Improving global road safety" (A/RES/74/299)."
In conclusion, targeted advocacy and collaborative efforts have led to a new resolution that aims to improve rehabilitation services globally. With this resolution, access to rehabilitation services could improve so that people who need them, including road traffic crash victims, can utilize them. It also provides an opportunity for NGOs in both the road safety and rehabilitation services space to collaborate, share lessons and improve advocacy and quality of life for victims of road traffic crashes by improving access to this critical component of post-crash care.
As Valentina puts it, "this resolution highlights the growing recognition and importance of rehabilitation. With a multisectoral approach and collaboration with key stakeholders, including road safety NGOs, will advance rehabilitation services, bridge gaps, and ensure access for all who need it, including victims of road traffic crashes."
1The Guardian. World Health Assembly Commits to Boosting Global Access to Rehabilitation
2WHO. Landmark Resolution on Strengthening Rehabilitation in Health
---