Rajasthan Government Commemorates WDoR for the First Time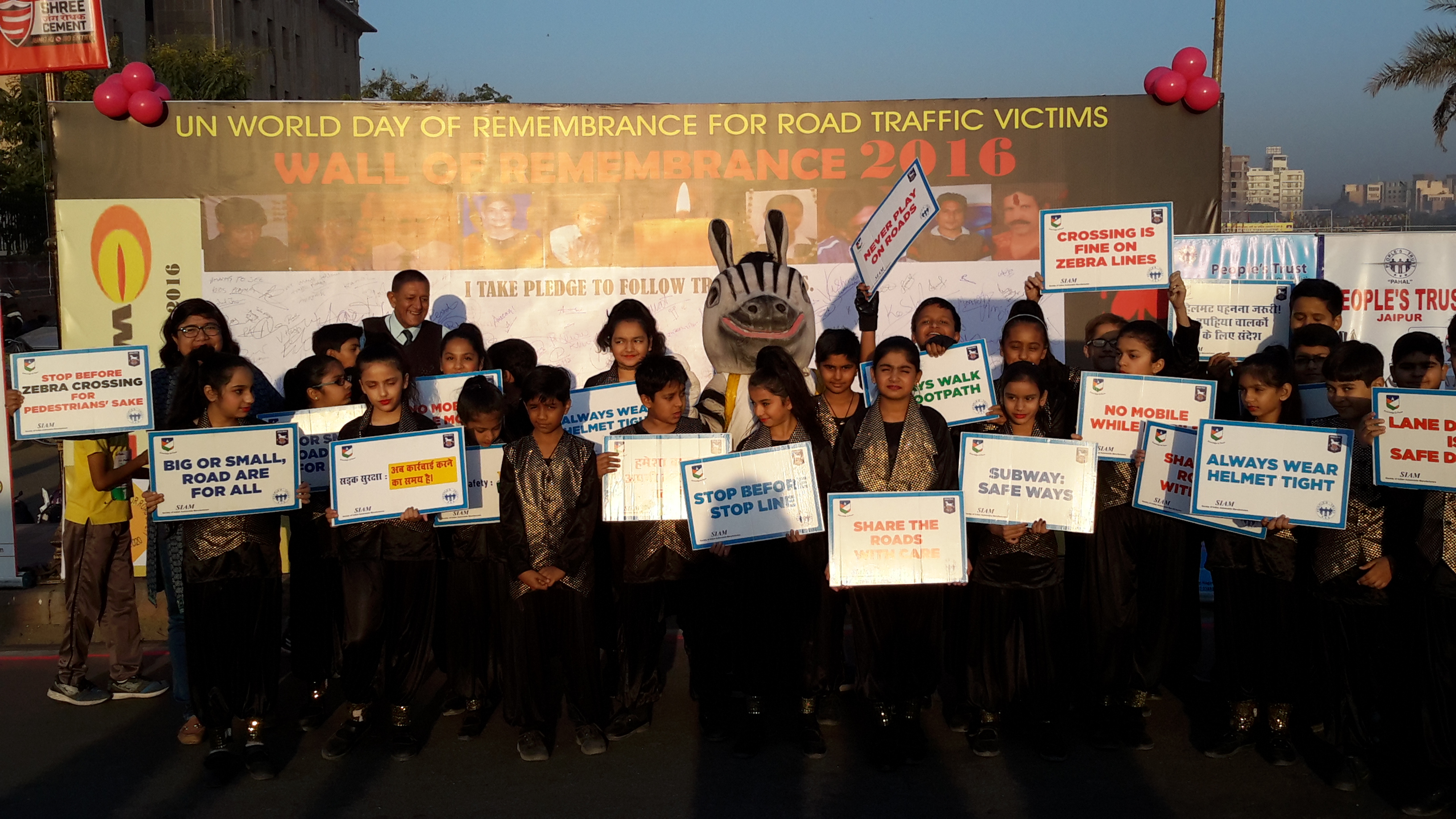 For the first time in Rajasthan, India, this year, the state government has committed to a state-wide campaign for the World Day of Remembrance for Road Traffic Victims (WDoR). At a remembrance ceremony in Jaipur, police, transport, education, youth organizations, crash victims, NGOs, media are coming together at one platform to pay homage to loved ones lost in road crashes. And, contributing to the theme of the 2017 WDoR "2020 Target: Reduce Road Fatalities and Serious Injuries by 50%", there will be a call by NGOs for early passage of the Motor Vehicle Bill amendments currently under debate in the Upper House of Parliament of the national government of India.
The participation of the state government is a welcome move to Alliance member People's Trust Jaipur. Last year, they organized activities on a small scale by themselves. This year, due to the involvement of a lead agency, it is easier to co-ordinate with and contribute to a single platform. Prerana Arora, founder of People's Trust Jaipur, gives credit to the Brasilia Declaration and the Sustainable Development Goals for the attention of government: "Government agencies are more focused to adopt various interventions regarding road safety," she says.
The government have  developed special posters and calendars focusing on the number of road deaths in 2016 as a result of not wearing a seat belt or helmet, speeding, wrong overtaking, distracted driving and more. These they are using to promote awareness during WDoR. People's Trust Jaipur will assist in displaying and distributing them at major locations in the city.
People's Trust Jaipur have used the Alliance toolkit in their plans, using several steps to engage decision makers and adopting one of the social media designs as a backdrop of their main event program. Read more about People's Trust Jaipur HERE and find our toolkit HERE.
---