PRESS RELEASE: Advocates in training to implement safe school zones across Africa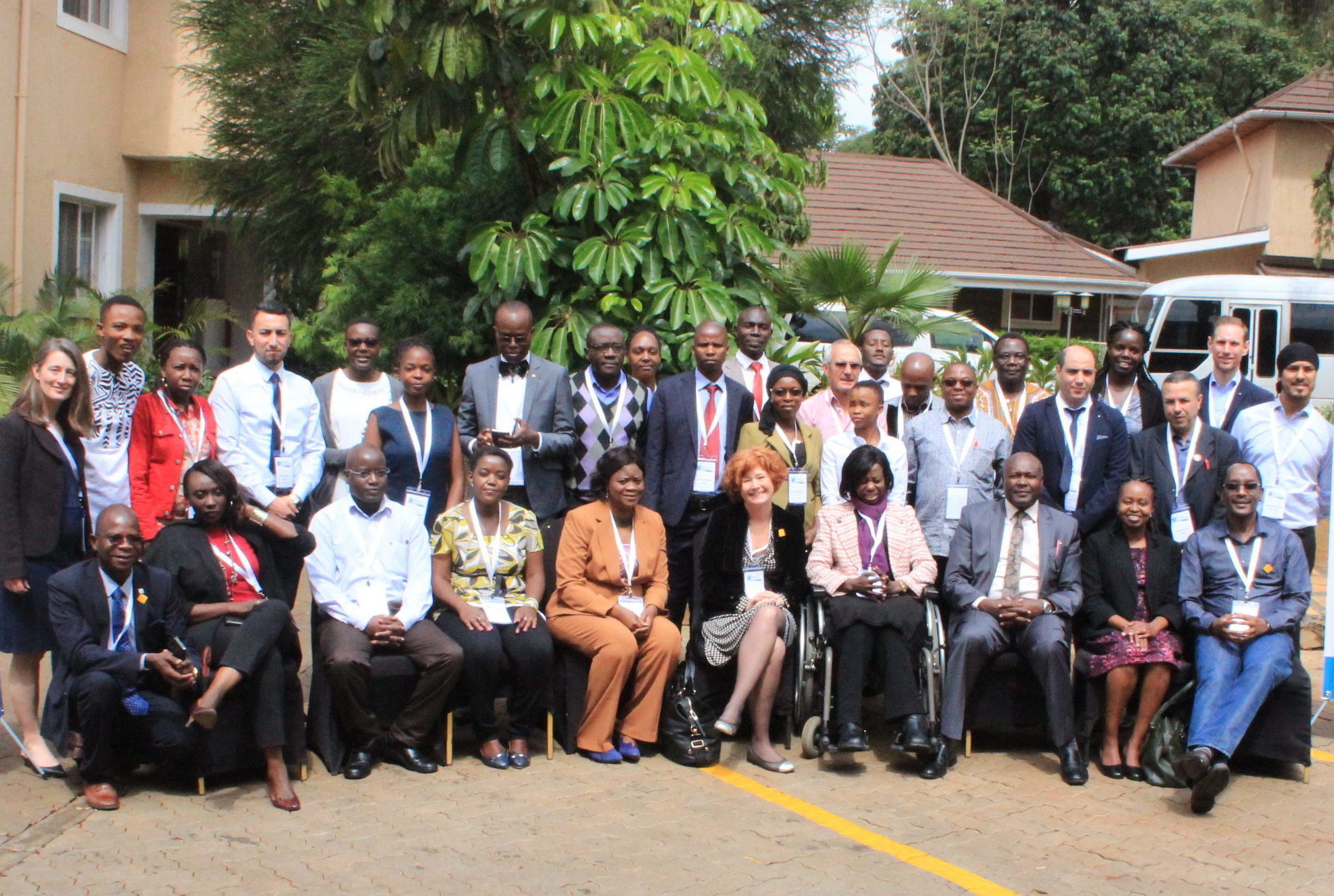 12 March 2018, Nairobi, Kenya
Every day, road traffic crashes kill more than 500 children globally, with the highest number of deaths occurring in Africa. Today, 20 grassroots NGO leaders from 15 countries across Africa will gather in Nairobi, Kenya, to undertake a safe school zone demonstration project that will save children's lives by bringing roads around schools up to the minimum standard recommended by the global road safety community.
The demonstration project is part of a week long Alliance Advocates program, organized by the Global Alliance of NGOs for Road Safety (the Alliance), to equip NGO leaders as road safety advocates in their own countries. Alliance Advocates (Advocates) will collect road data around two school zones in Nairobi, using a range of tools. They will analyze the data, identify necessary interventions, and create an advocacy plan. They will then present their findings to decision makers in Nairobi, including representatives from the Kenyan Ministry of Health, Ministry of Education, Ministry of Transport, and WHO.
The demonstration project recognizes that many road safety issues are common across the African region. It has therefore been designed to be easily replicated by the Advocates in their own countries, using best-practice tools and techniques and equipping delegates with analysis, media, and advocacy skills.
The Alliance Advocate training is the flagship element of the Alliance Empowerment Program, an innovative capacity-building program, which equips members of the Alliance to be leaders and advocates for road safety. Successes achieved by previous Advocates in their home countries include new national legislation for seat belts and motorcycle helmets, increased media attention, and evidence-based programs with clear outcomes. The achievements of previous Advocates are documented in the action brief Walking the Talk.
"Road injuries are the leading cause of death and disability for children over five years of age in Africa, and most school zones in low-income areas are only one-star rated for safety," said Lotte Brondum, Executive Director of the Alliance. "There is an urgent need to address road safety and bring these schools to a minimum three-star standard. Interventions to do this are low cost and effective, so why are they not a priority? We need NGOs who can work hand-in-hand with their governments to identify and implement evidence-based actions that will save lives. The Alliance Advocate Program does that, and we can't wait to see what our 2018 Advocates achieve."
For media inquiries, contact: Liz Man, liz@roadsafetyngos.org.
Photograph: Representatives from the Kenyan Ministry of Transport, National Transport and Safety Authority (NTSA), and Association for Safe International Road Travel (ASIRT) joined the Alliance Advocates for the Opening Ceremony.
---