One step closer to #SlowDown in Argentina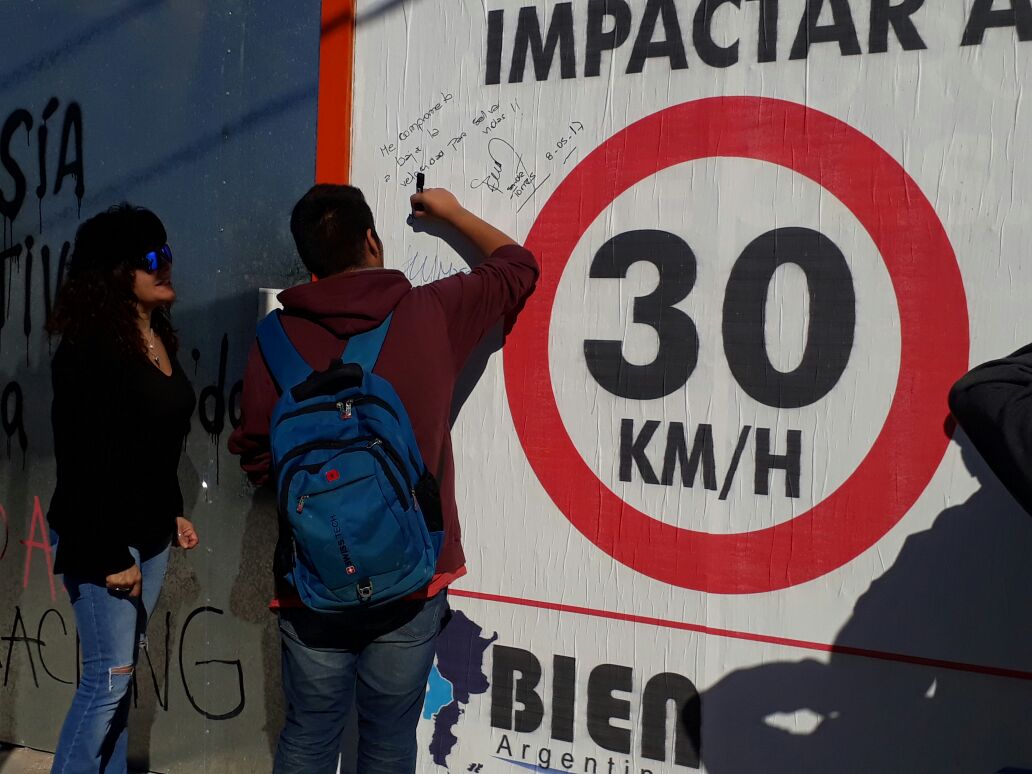 Following from the #SlowDown campaign for UN Global Road Safety Week in May, NGOs including Alliance members, Bien Argentino and Luchemos por la Vida, Argentina, continue to fight for lower speed limits to save lives. 
On 4 October 2017, they received a major boost to their campaign: a draft amendment to national law 24449 was presented to the Chamber of Deputies, one of the two chambers of the National Congress of Argentina. The amendment calls for the reduction speed limits from 40 kilometers per hour to 30 kilometers per hour on urban streets, 20 kilometers per hour at level crossings and outside schools, and 60 kilometers per hour on avenues.
Bien Argentino and Luchemos por la Vida have been working closely with Deputy Dario Martinez to bring this draft amendment to the Chamber and are referenced in the report. 
We congratulate them in gaining the support of a national legislator and for getting their campaign this far. We wish them well as they continue to push for the amendment to come into law and look forward to hearing their progress.
Read the draft amendment (in Spanish) HERE and read more about Bien Argentino HERE and Luchemos por la Vida HERE.
---