NGOs #RethinkMobility Activities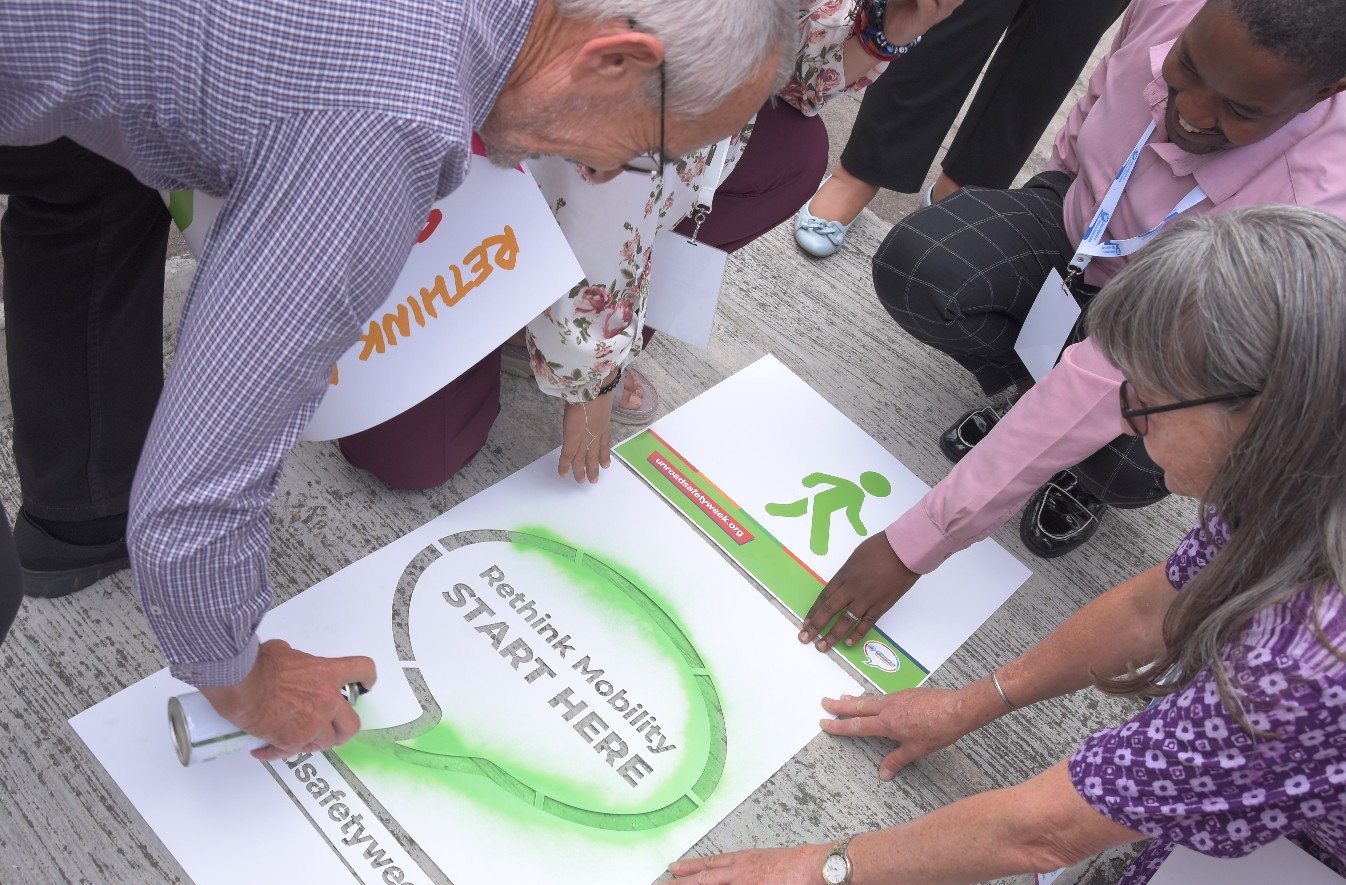 Alliance members will, throughout the UN Global Road Safety Week, engage in advocacy campaigns for policy makers to "rethink mobility" to facilitate safer walking, cycling, and public transport.
The #RethinkMobility campaign is a call to action that promotes sustainable mobility, towards achieving the Global Plan target to reduce traffic deaths and injuries by 50% by 2030.
The Alliance is working with NGOs across different regions to engage in advocacy activities to promote the modal shift to safe, active, and sustainable mobility.
The activities include campaigns for 30 km/h speed zones and lower limits; safe infrastructure for pedestrians and cyclists, and push for safe and reliable public transport.
30km/h zones and lower speed limit
In the Call to Action, NGOs have demanded implementation of evidence-based interventions. 30km/h zones and lower speed limits have proved to be effective in reducing road traffic deaths and injuries.
This week, Alliance members will be advocating for implementation of 30 km/h or lower in areas where people walk, bike, live, and play to protect road users, who do not have any protection from the raw forces of crashes. They will also push for lower speed limits to reduce the probability and severity of road crashes.
Activities lined up include roundtable meetings and radio talk shows with key government transport and road safety officials to get commitments for implementation of 30km/h speed zones or lower limits.
In Nigeria, Green Light Initiative will use the Alliance Accountability Toolkit to present evidence and examples to key government officials that 30km/h speed limits in high-risk areas can reduce traffic deaths and injuries.
Pedestrian and cyclists facilities
The Alliance NGOs have been advocating for a modal shift to ensure safe infrastructure for pedestrians and cyclists. The infrastructure should ensure safe walking and cycling. However, in many countries, existing road designs do not consider safety, convenience and their behavioral patterns.
During the UNGRSW, Alliance NGOs will be advocating for designing and installation of facilities that meet pedestrians' safety, comfort, and accessibility and can help reduce the likelihood of death and serious injury. They will also be advocating for infrastructure that promotes cycling which is healthy and favorable to the environment, and also passing of helmet laws and enforcement.
Some of the activities include advocating for improved safety for pedestrians in Eswatini by Alliance member Road Accident Action Group. They will be asking the government for better pedestrian infrastructure, including pedestrian footpaths. They will organize a car-free day where portions of the streets will be closed to motorized traffic.
The NGOs will also hold roundtable meetings with key stakeholders, including ministers of transport and heads of road safety agencies to seek commitments for the advocacy for pedestrian and cycling infrastructure and laws.
Asociación Madres del Dolor in Argentina will be advocating for improved and inclusive road safety infrastructure that ensures the safety of cyclists.
There are more activities by NGOs this week to advocate for #RethinkMobility and you can find them HERE.
---