Humanity & Inclusion Highlight "Unsafety" of Vulnerable Road Users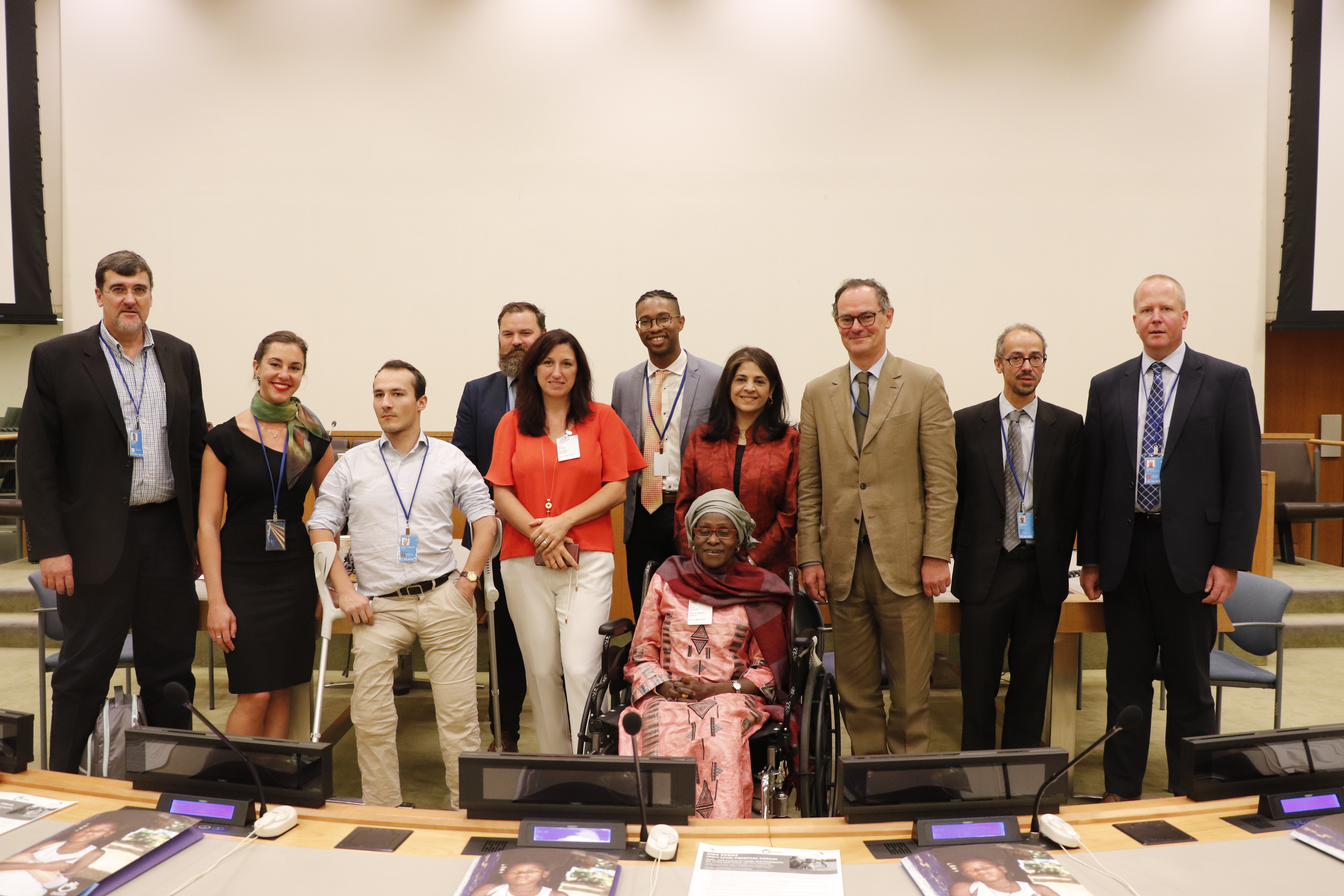 The Humanity & Inclusion (HI) event at the High-Level Political Forum (HLPF), cosponsored by the Alliance among others, sought to address the "unsafety" of people with disabilities and other vulnerable road users.
The event was entitled "Safer and inclusive roads and transports for cities that leave no one behind: How to ensure safe mobility for persons with disabilities and other vulnerable road users." Panelists discussed the increased problems faced by vulnerable people on the journeys they make. Examples—such as in Dakar, where women and girls with disabilities often choose to stay home during the rainy season, excluding themselves from society, due to the increased danger on the streets and lack of other transport options—demonstrated the additional problems that certain groups deal with on a daily basis. Maitreyi Bordia Das, World Bank, pointed out that there is no one-stop solution and that the mobility patterns, barriers, and needs of those with different disabilities and circumstances must be individually studied. Eric Remacle, HI, talked about the importance of the vehicle design and mobility chain in identifying these issues, which include infrastructure (sidewalks and bus stops, for example), different types of transport, and human factors such as bus or taxi drivers who may refuse to take customers using wheelchairs, as they require more time and assistance.
HI also used the event to officially launch their latest advocacy study on "Making Cities Inclusive: Safe Mobility for Persons with Disabilities in Developing Countries." The report makes four recommendations for policy makers in designing roads and cities that meet the needs of everyone, including people with disabilities. Each recommendation is backed with suggestions for implementation.
The four recommendations are:
 Recognize safe and inclusive mobility as a transversal issue for realizing the Sustainable Development Goals and human rights.
Agree to strong political and financial commitments to improve the safety of roads with a focus on vulnerable road users.
Provide safe and accessible urban mobility infrastructures, applying a universal design approach, all along the mobility chain.
Enhance participatory and evidence-based policy making for a better governance of road safety, mobility management, and urban planning.
Read the report HERE and read about the event HERE.
---