Helmet standardization workshop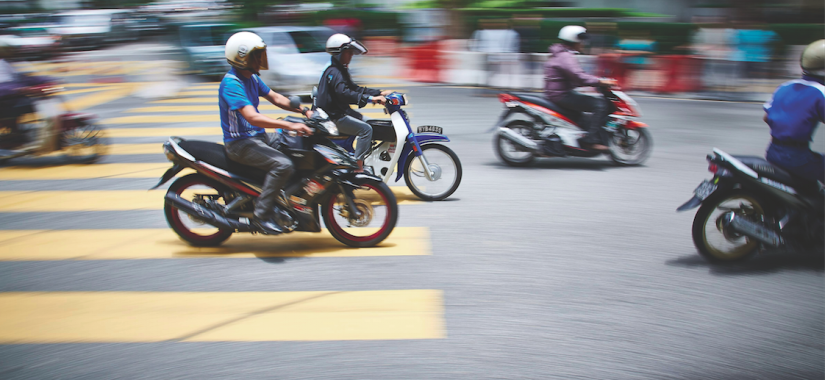 The United Nations Sustainable Development Goals have set a strong impetus for us to increase and enhance our efforts on improving the road safety situation, especially at the national and regional levels. More than half of global road traffic fatalities occur in the Asia Pacific region with 34 per cent of the deaths in Asia involving powered two-wheelers.
On 7 April 2017 the United Nations Secretary General's Special Envoy for Road Safety in collaboration with the UNECE and UNESCAP are organizing a regional Helmet Workshop hosted by Malaysian Institute of Road Safety Research (MIROS). The regional workshop will cover motorcycle crashes as one of the major causes of road casualties and the ways to prevent it through the mandatory use of a proper helmet as well as proper enforcement.
This Workshop will take place in Kuala Lumpur, Malaysia and bring together road safety officials from South and South-East Asian countries as well as NGOs participating in the Global Alliance of NGOs for Road Safety Meeting. During the workshop, the participants will engage in interactive sessions covering types of helmets, verifying their conformity to global standards, sharing about enforcement good practices and learning about relevant UN Legal Instruments. It will be an opportunity to connect road safety stakeholders across the region and world as well as inspire coordination on this important topic.  
Those interested should email Lingling Zhu to register by 20 March 2017. They should provide the below information in the attached registration form. The event will be held at Pullman Putrajaya Lakeside, Putrajaya, Malaysia. Accommodation is not provided by the organizers. 
Invitees: road safety officials from Ministries of Transport and Road Safety agencies of the following countries:
Bangladesh
Cambodia
China
India
Indonesia
Japan
Lao PDR
Malaysia
Mongolia
Myanmar
Nepal
Pakistan
Philippines
Republic of Korea
Singapore
Sri Lanka
Thailand
Vietnam
---