Demo leads to Post-Crash Commitment
Fast, effective post-crash care saves lives. This month, Alliance member NGO Bien Argentino held a demo with the emergency services using a helicopter to show how transporting a road victim to hospital quickly can make a big difference. A helicopter takes 20-30 minutes to reach the nearest hospital in the Neuquen area, whereas an ambulance can take up to an hour and a half – well outside the hour recommended by experts – reducing the likelihood of survival.
The NGO used the momentum of this powerful visualization to push for commitment for better post-crash care in Neuquen, in the Anelo Vaca Muerta area of Argentina, which is experiencing rapidly increasing traffic flow due to expansion of the oil industry, leading to high road traffic deaths and injuries.
Following the demonstration, at a roundtable held at the 4º Congreso de Medicina del Trabajo (4th Congress of Occupational Medicine), commitment was received for better post-crash care equipment in local hospitals and the implementation of a new triage system. Also under discussion at the roundtable was collaboration between civil society, companies, and government bodies to detect and reduce drug and alcohol consumption by drivers.
Attendees included Dr Ernesto Seguel, Secretary of Labor to the province of Neuquen; Ortiz Luna, General Director of Health and Emergencies; Atilio Sguazzini, Vice-Dean of the University of Comahue; and Ximena Merlo, from the Ministry of Production and Labor.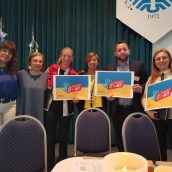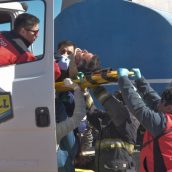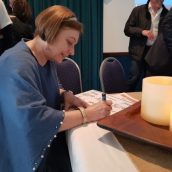 ---