ASIRT Celebrates 20th Anniversary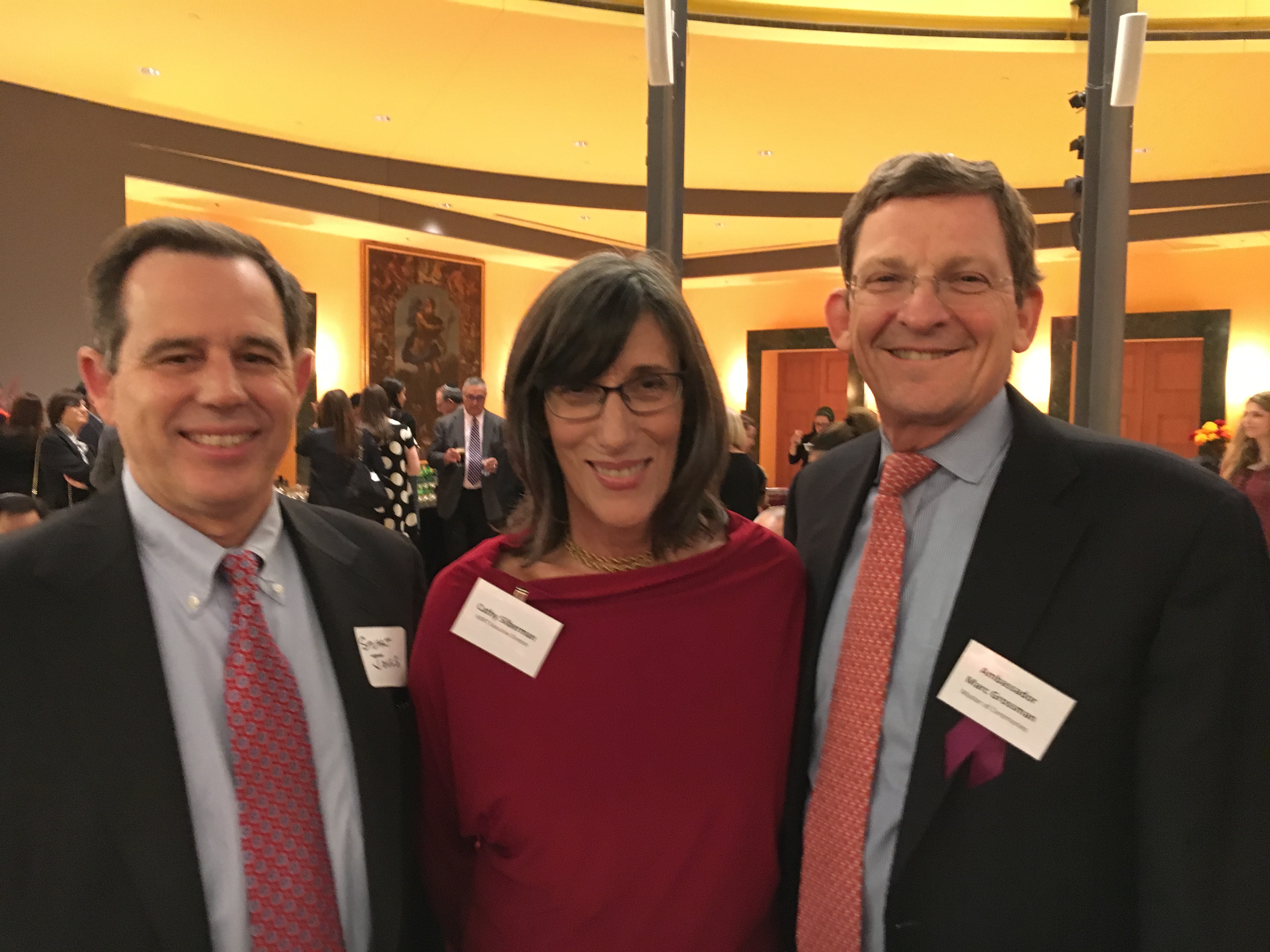 The Association for Safe International Road Travel (ASIRT) celebrated its 20th Anniversary on 5 December 2016 at the Italian Embassy in Washington, D.C. The event, "Vision 20/20: Looking Back, Looking Forward", brought together over 250 ASIRT friends and supporters, including road safety experts from U.S. Government agencies, members of the corporate, non-profit, and international diplomatic community.
ASIRT was founded in 1995 in response to the death of Aron Sobel, who was killed in a bus crash in Turkey along with 22 other passengers from many countries. The NGO works to improve the personal safety of travelers on roads around the world. 
At the event, Ambassador Marc Grossman who served as U.S. Ambassador to Turkey in 1995, recounted his initial call with Rochelle Sobel, Aron's mother and founder of ASIRT, following Aron's death. "Ambassador Grossman is the true founder of ASIRT" according to Ms. Sobel. "His almost immediate advice was to start an organization like MADD for travelers abroad. Far too many people die on the roads of the world." Ambassador Grossman serves as ASIRT's "mentor and advisor".
Among the evening's highlights was the screening of a video created in honor of ASIRT's 20th anniversary. The video included messages from members of the U.S. Department of State, the diplomatic community, the World Health Organization and road safety NGOs who have worked with ASIRT over the years, as well as photos and moving interviews. View the video HERE. 
ASIRT honored David Strickland, former Administrator of the National Highway Traffic Safety Administration, who presented the keynote address and received an award in recognition of his long-standing commitment to road safety and the work of ASIRT. Other award recipients included major international corporations and community members.
Additionally, as part of their 20-year celebration, ASIRT announced the official launch of "BRING THEM SAFELY HOME", an ambitious campaign to protect young travelers on the world's roads. The campaign will provide critical country and regional information, trainings, seminars and resources for study abroad programs, humanitarian organizations and individual travelers. "BRING THEM SAFELY HOME" will also expand its advocacy efforts encouraging the United States Department of State to improve and increase its data collection on deaths of citizens traveling abroad.
Read more about ASIRT HERE.
---