Alliance Roundup of 2017
From UN Global Road Safety Week and World Day of Remembrance for Road Traffic Victims, to the Fifth Global Meeting, the publication of Walking the Talk, and welcoming our 200th member, 2017 has been an important year for the Alliance. It has also been a significant year for our members which included legislation successes in Tunisia and the Philippines and promising signs for several other members' campaigns. Here are some of the key events from our year. We hope that 2017 has been a successful year for you and look forward to working together for safer roads in 2017.
April
Fifth Global Meeting of Nongovernmental Organizations Advocating for Road Safety and Road Victims
The Global Meeting is a key event in the Alliance's calendar. Bringing together 200 delegates from more than 70 countries, it offers NGOs an opportunity to learn from each other, network and renew their commitment to the SDGs. The Global Meeting saw 187 commitments made for specific road safety activities, and the Malaysia Declaration was signed by attendees. Read more HERE.
FedEx Road Safety Award
The FedEx Road Safety Award, recognizing the potential of road safety NGOs and honoring small, growing organizations that seize opportunities and amplify best practices, was presented to three Alliance members at the Global Meeting: Alignanon, Benin; Safe Kids Malaysia; and South Africans Against Drunk Driving (SADD). Read more HERE.
Official Kickoff Event for the Fourth UN Global Road Safety Week
The Global Meeting also hosted the official kickoff for May's Fourth UN Global Road Safety Week (UNGRSW). The kickoff event was held at a school in Selangor. Alliance members painted a speed hump, and children at the school took part in a poster competition. Read more HERE.
New Seat Belt Law in Tunisia
In April, 2016 Alliance Advocate Afef Ben Ghenia and her NGO Ambassadeurs de la Sécurite Routière, Tunisia, succeeded in their campaign to make seat belt use mandatory in Tunisia. The campaign, which focused on both advocacy and awareness and featured celebrity ambassadors from sport and entertainment, has already had an effect on road fatality rates in the country. Read more HERE.
May
Fourth UN Global Road Safety Week
Alliance members joined NGOs, governments, community groups, and corporations around the world to mark UNGRSW. Campaigning under the slogan #SlowDown, members advocated for lower speed limits and raised awareness about the dangers of speeding.
Photo Contest
The Alliance announced the winners of its UNGRSW photo contest. 
Child Helmet Law in the Philippines
In the Philippines, a new law requiring children to wear helmets on motorcycles was enacted. The law marked a victory for a long campaign by Safe Kids Philippines.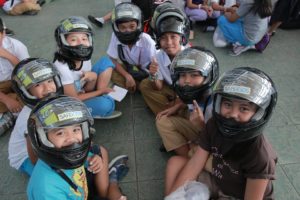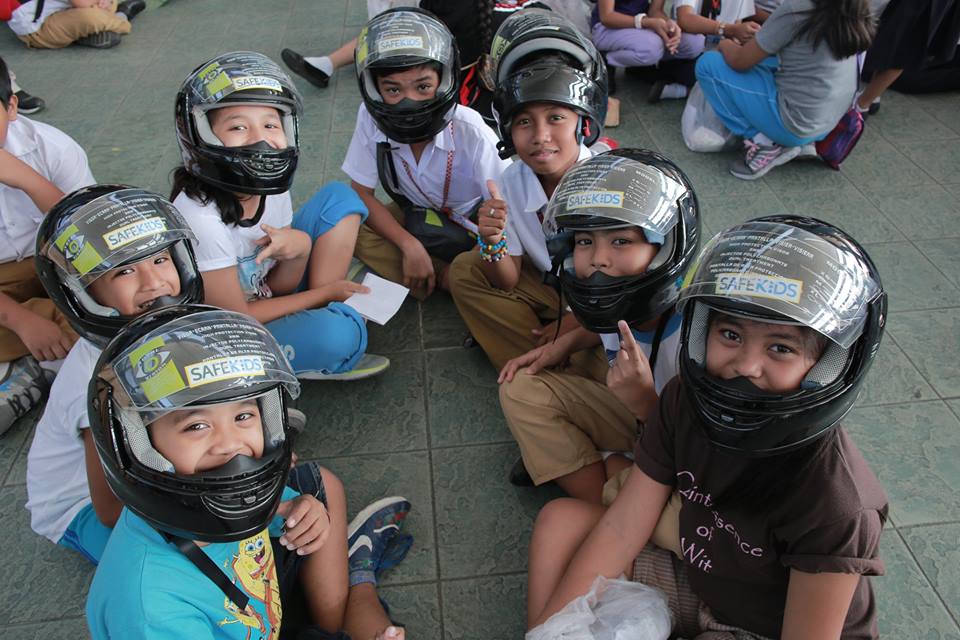 July
Global Plan for Physical Activity
The Alliance was a part of the strategic network for the creation of a Global Plan for Physical Activity spearheaded by WHO, demonstrating how our members' experience interlinks with other global health issues.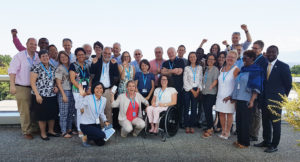 August
Alliance Advocates 2017
In August, the Alliance graduated 14 new Advocates. The 2017 cohort is now working on action plans. See what they are doing HERE.
September
Alliance Reaches 200 Members
In September the Alliance hit the milestone of 200 members in more than 80 countries.
Pillar Working Groups
The Alliance launched the pillar working groups to enable members to feed into the agenda of the UN Road Safety Collaboration (UNRSC). Read more HERE.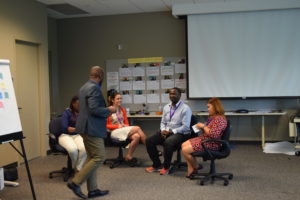 October
Walking the Talk
The Alliance's action brief, Walking the Talk, was launched at the Every Journey, Every Child conference in London, UK. Read it HERE.
How Your NGO Can Reduce Work-Related Road Casualties Webinar
Our new webinar, with EASST and ACM Moldova, offered an overview of occupational road safety. Read more HERE.
November
World Day of Remembrance for Road Traffic Victims
November was dominated by World Day of Remembrance. The Alliance produced a toolkit, and members commemorated with events around the world.
IRVA Light of Hope Award
As part of IRVA's World Day of Remembrance activities, the Alliance received a Light of Hope Award.
IRF World Meeting
The Alliance hosted a special session at the IRF World Road Meeting, Dehli, India, on the role of NGOs in meeting the challenge represented by the road safety SDGs.
IRF Road Safety Award
The Alliance's Executive Director, Lotte Brondum, received an IRF Road Safety Award for "unstinting dedication to promoting road safety in the global NGO sector."
December
Prince Michael International Road Safety Award
2017 ended on a high note when the Alliance received a prestigious Prince Michael International Road Safety Award.
---