Donkey cart project featured on FedEx Cares video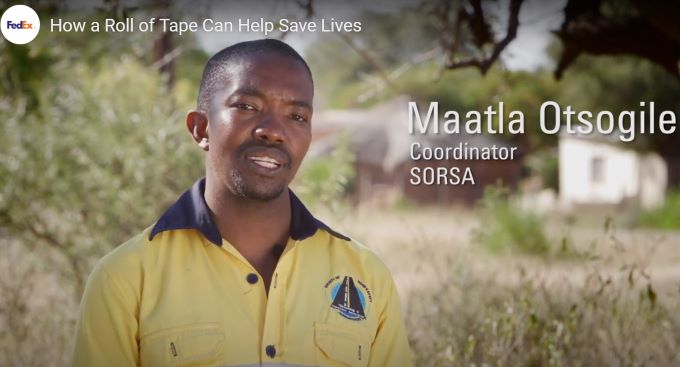 In 2016, Alliance member the Society of Road Safety Ambassadors (SORSA), Botswana, received a seed grant through the Alliance Empowerment Program, sponsored by FedEx, for a project to attach reflectors to donkey carts. The project is now featured in a video produced by FedEx and published on the FedEx Cares blog. See the blog post entitled "How a Roll of Tape Helps Save Lives" and video HERE.
Despite increasing motorization in Botswana, donkey carts are still the main means of transport in rural areas. However, inadequately maintained infrastructure has made this transport mode unsafe among the rising number of motorized vehicles, in both urban and rural areas, and worse, the needs of these road users are routinely omitted from road-improvement designs. As a result, animal-drawn cart users are among the most vulnerable of road users.
The project engaged rural communities along Botswana's busy A1 highway. SORSA created awareness and fixed reflective tape to the donkey carts—simple and cheap but very effective. Since the project, crashes involving donkey carts reduced from 299 in the year before the project to 176 in the year following—a drop of more than 40%.
This project is a great example of simple interventions that can make a big difference. We congratulate SORSA on its project and thank FedEx wholeheartedly for their support. Watch the video below: 
---