World Urban Forum: Road Safety's Role in the New Urban Agenda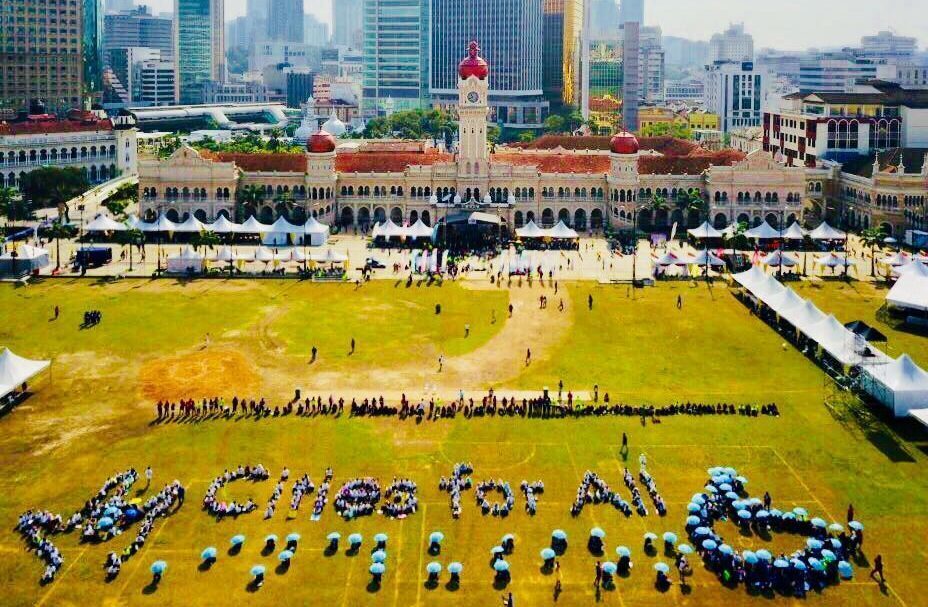 The Ninth World Urban Forum (WUF9) was held in Kuala Lumpur, Malaysia, from 7–13 February 2018. WUF9 focused on localizing and scaling up implementation of the New Urban Agenda established in Quito, Ecuador in October 2016. It culminated in the signing of the Kuala Lumpur Declaration, which called for global, regional, national, and local implementation of the New Urban Agenda, "ensuring that all inhabitants, of present and future generations, without discrimination of any kind, are able to inhabit and produce just, safe, healthy, accessible, affordable, resilient and sustainable cities and human settlements to foster prosperity and quality of life for all."
The meeting was attended by Alliance member Eric Remacle, Humanity & Inclusion (Hi), formerly Handicap International, who gave us his reflections on WUF9 and what it means for road safety NGOs.
"It is important for road safety NGOs to be a part of the vision for sustainable cities and to find synergy with people and organizations coming from other perspectives," he says. "We must have a perspective that thinks of road safety not just in terms of reducing road deaths but as part of a systemic approach to sustainable cities." As an example, Eric points to the connection between carbon-emissions reduction and global health: "It both decreases road crashes and reduces pollution-related ill health. We [as road safety professionals] have a synergy and a shared perspective with environmental campaigners." Eric's perspective resonates with a growing trend among road safety practitioners, which can be seen in the Alliance's participation in the consultation for a global plan to promote physical activity and was evident in the focus on environmental issues at the Every Journey, Every Child Conference in October 2017. A clear link is demonstrated within SDG 11.2: "by 2030, provide access to safe, affordable, accessible and sustainable transport systems for all, improving road safety, notably by expanding public transport, with special attention to the needs of those in vulnerable situations, women, children, persons with disabilities and older persons."
Eric points to three of the themes of WUF9 that have particular relevance to the road safety agenda—urban planning, accessibility, and gender: "The cities of tomorrow should be inclusive and safe for all. We need to try to think about how to make our cities inclusive in terms of road safety and accessibility." 
Gender is one area, says Eric, where accessibility, road safety, and sustainability are closely connected. He points to gender-based violence and the safety of women on public transport—issues that good urban planning can help to address. "By taking a gender-based perspective," he says, "road safety advocates can connect to other campaigners pushing for the same goal." Eric ran a session on this topic at the Fifth Global Meeting in April 2017 addressing gender and risk in road safety. 
Read more about Hi HERE and more from WUF9 HERE.
---