World Day of Remembrance in Kosovo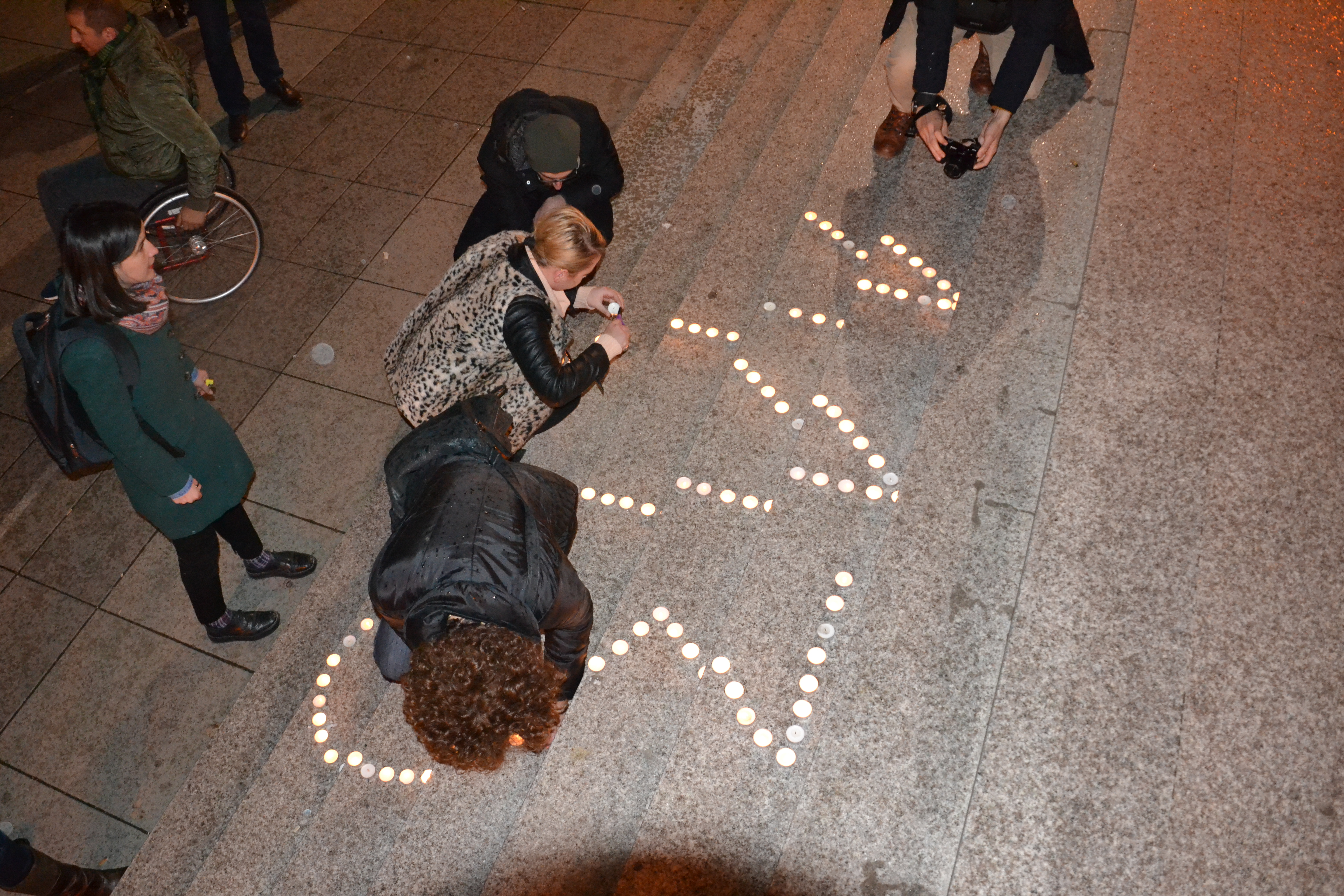 Alliance member Association of Motorization (AMRKS), Kosovo, have been running World Day of Remembrance for Road Traffic Victims for three years. This year saw them working again in partnership with the College of Applied Technical Sciences (Tempulli), a higher education college specializing in transport, where the NGO's founder, Muhamed Krasniqi, is the director, and the Kosovo Forum for Road Safety, an independent professional within AMRKS, which brings together numerous local and international institutions, including the Kosovo police, government ministries, the Kosovo students, parents, and teachers councils, the Association of Kosovo Municipalities, and the Kosovo Forum of Driver Instructors, among others.
On 18 November 2017, they organized a blood donation event for students at the college and the general public in collaboration with the Kosovo National Blood Transfusion Service. The event attracted both old and new donors.
The following day, on WDoR itself, AMRKS and its partners lit candles at an ceremony outside the National Theater in Prishtina. 113 candles were lit, one for each of the lives lost on Kosovan roads so far this year. The candles were displayed to form the numerals 113. 
Muhamed Krasniqi used the media publicity for the event, which was shown on Kosova Press News Agency, to call for the Kosovan government to prioritize the road safety SDG target and WDoR 2017 theme to reduce road fatalities and serious injuries by 50% by 2020. He also called on drivers and pedestrians to respect road traffic rules in order to save lives.
Read more about AMRKS HERE.
---