Urgent Need for Safer School Zones in Cameroon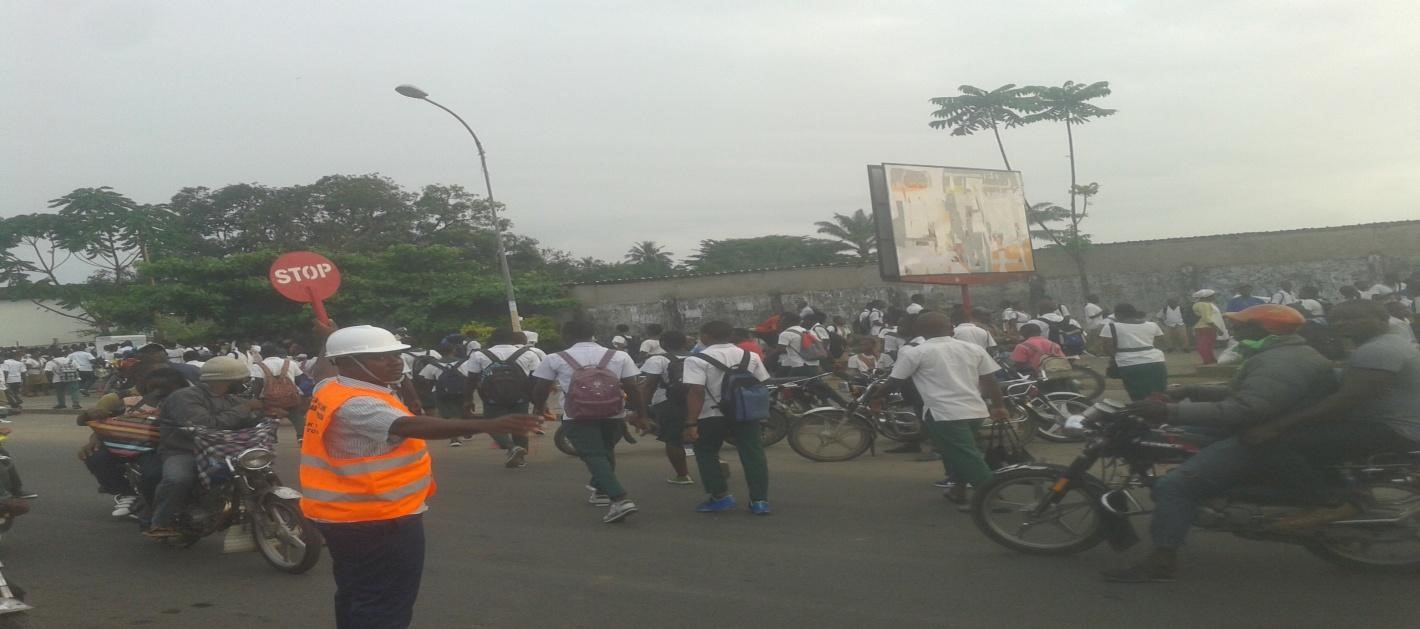 At Government Bilingual High School Nyalla in Douala, Cameroon, between one and three students suffer road traffic injuries every week. The school is situated on a main road into the city, and there are no road signs indicating a school, no speed-limit signs, no children-crossing signs, no speed-calming measures, and no zebra crossings for the schoolchildren.
Ngochia Fidelis, Cameroon Association for the Defence of Victims of Accident (CADVA), is a 2017 Alliance Advocate. In his action plan, he has taken up the challenge to make the zones around Government Bilingual High School Nyalla, Government Bilingual High School Bonaberi, and Government Bilingual Primary School Akwa safe for children journeying to and from school.
Fidelis has taken a multipronged approach to the issue. Firstly, CADVA has addressed the most immediate and serious risk to the students through a three-month pilot scheme that places a crossing guard at the schools from 6:30–9:00 and 14:00–17:00 every day. Inside the schools, they are educating the children on crossing roads safely. The pilot scheme also enables CADVA volunteers to gather the data they need to make their case for more permanent solutions to the authorities. 
Alongside this, CADVA is taking the evidence it has gathered to call for specific safety measures to be implemented at the three schools. Fidelis has approached this by engaging decision makers and garnering public support. The campaign was picked up by national and international television channels, radio, and national print press. You can see a clip from Equinox Television HERE that shows the conditions that children in Douala face while crossing the road and an interview with Fidelis.    
These first three schools are just the start. The long-term goal of the project is to see safe school zones, including 20-kilometers-per-hour zones, implemented around all schools in Cameroon by 2020.
Read more about Fidelis and CADVA HERE and more about the Advocate program HERE.
---