Round the World Roundtables: Saving the Lives of Children in Tunisia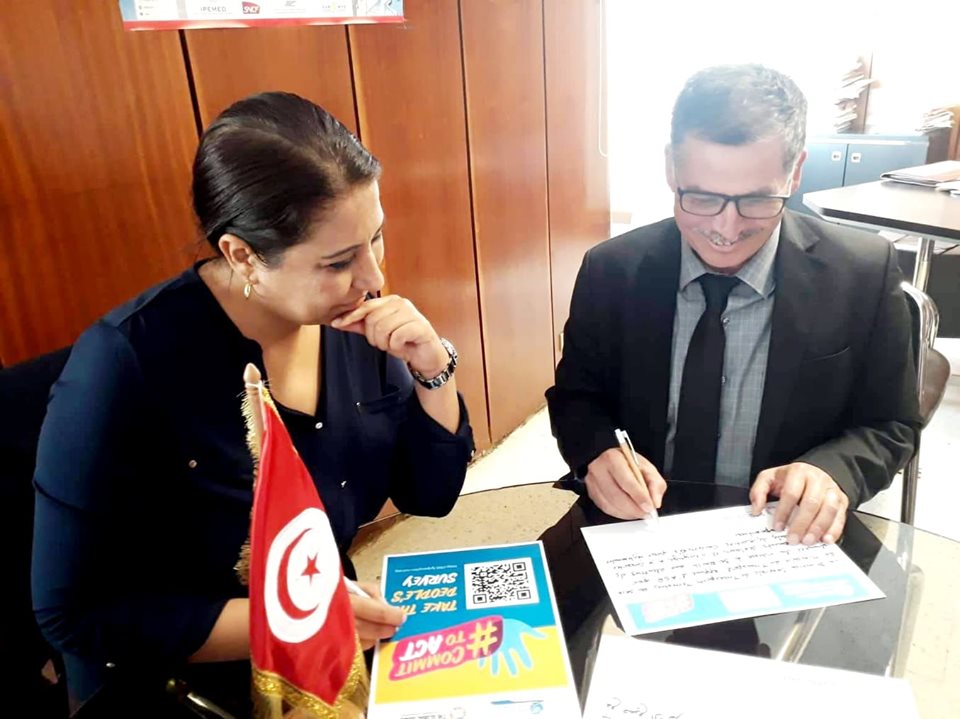 Alliance member Les Ambassadeurs de la Securite Routiere (ASR), Tunisia, has worked since 2013 to raise awareness and fight against road insecurity, as well as educate children and young people about road safety to ensure a safer future for all.
The organization has used the #CommitToAct campaign, in preparation for the 3rd Global Ministerial Conference on Road Safety 2020, to arrange various roundtables with decision makers of the Tunisian government to secure significant commitments to improve road safety across the country.
Significantly, Mr. Habib Ammar, General Director of the General Department of Land Transport, and Mr. Nourredine Sayedi, Director of Traffic, both from the Ministry of Transport, committed to limit the speed of motor vehicles to 30 Km/H in school zones to secure the lives of children around schools.
Mr. Hatem Ben Salem, Minister of the Ministry of Education, committed to adopt the guide published by ASR "The Way to School" as a pedagogical tool in the field of road safety education and pledged, through the National Pedagogic Center, to print and distribute the guide, free of charge, to relevant departments of the Ministry of Education in the 2020-2021 school year in order to improve the culture of road safety for the children of Tunisia.
Mr. Nourredine Selmi, Minister of Equipment, signed a commitment to improve infrastructure and reduce road traffic crashes in Tunisia. 
Mr. Hichem Fourati, Minister of Interior, Health and Infrastructure, in the presence of the General Director of the National Observatory, the General Director of the Traffic Police and The General Director of the National Guard, committed to strengthen policing and control on the roads of Tunisia and reduce road traffic crashes.
Congratulations to ASR for obtaining these important commitments.
---