PRESS RELEASE: Africa Chapter of the Global Alliance of NGOs for Road Safety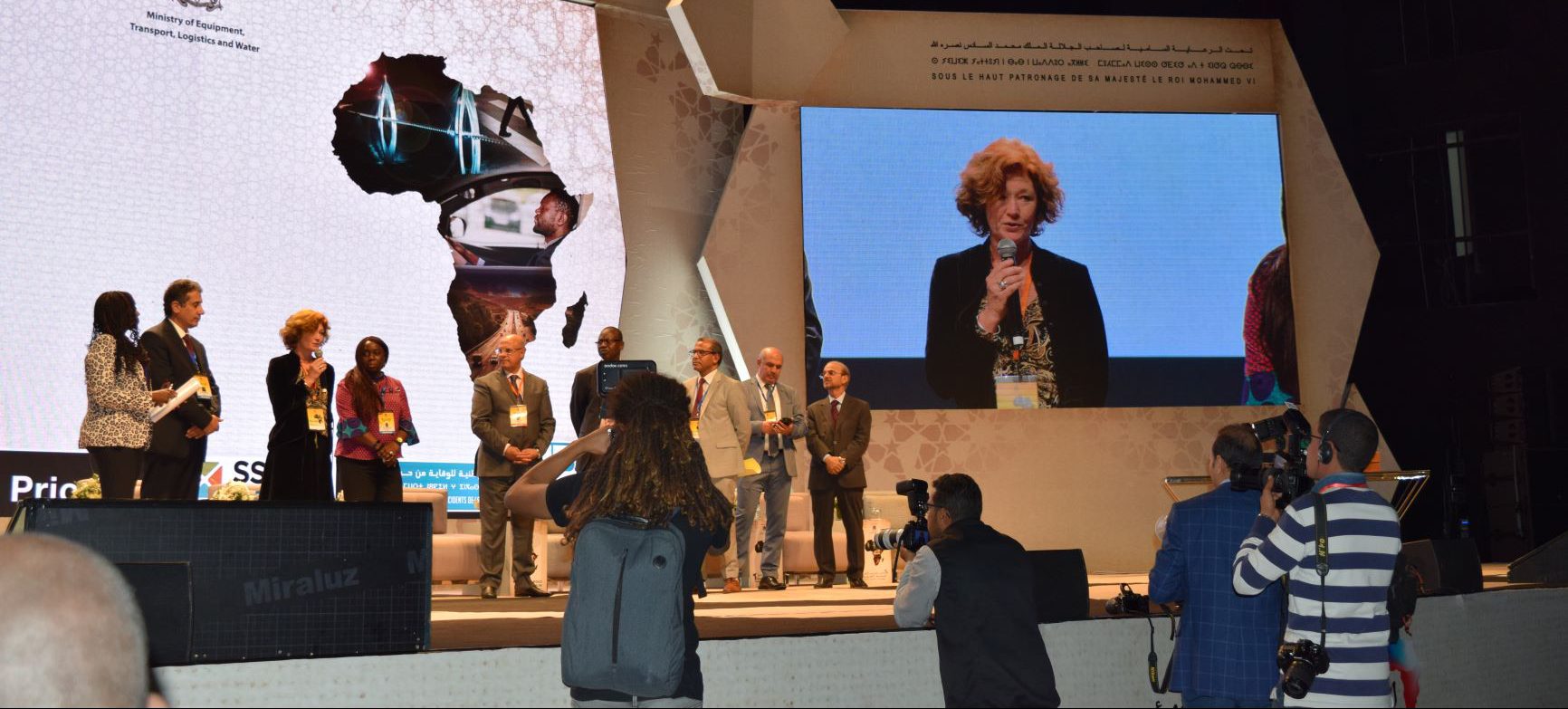 15 November 2018, Marrakech, Morocco
Yesterday, the Global Alliance of NGOs for Road Safety (the Alliance) launched its Africa Chapter at the 1st African Road Safety Forum, in Marrakech, Morocco.
The Africa region's economy is growing faster than any other continent's. Regrettably, this success brings some serious and painful consequences: Africa has 2% of the world's cars but 16% of the world's road deaths, and more than 300,000 people lose their lives in road traffic crashes in the region every year, while thousands more are injured.
NGOs are at the forefront of efforts in Africa to save lives on the roads—working with communities and government, leading projects and campaigns, and advocating for road safety policies. The need to grow the NGO movement in Africa is urgent: to raise their collective voice about the problem, advocate for sustainable solutions, and strengthen their capacity to deliver evidence-based programs, road safety management, financing, and research.
Through the Africa Chapter, the Alliance, which represents more than 60 NGOs in 25 countries across the continent, seeks to strengthen the NGO voice there and unify, mobilize, empower, and engage NGOs to contribute to delivering the SDGs and the 12 voluntary global road safety performance targets agreed by UN Member States.
The scope and plans of the Africa Chapter are informed by a brief on the status and progress made since the start of the Decade of Action for Road Safety 2011–2020, based on the testimony of the world's road safety NGOs. NGOs consulted on the draft during the forum, and the final brief focuses on four calls for governments in Africa to:
Take the lead in road safety, through political ownership, long-term vision, and strategic leadership
Put people first in road safety actions and involve NGOs; they are often the eyes, ears, and voice of their communities
Scale up financing for road safety
Base actions on evidence and act accountably.
Lotte Brondum, Executive Director of the Alliance, said, "If we fail to engage, empower, and protect the people Africa, we will fail to deliver the Sustainable Development Goals. Momentum for road safety is growing in Africa, evidenced by several road safety agreements, the launch of the Africa Road Safety Observatory, and the 1st African Road Safety Forum this week. There is an urgent need to grow the NGO movement in Africa, to raise the voice of the problem and advocate for sustainable solutions."
---