Nigeria Commitment Update: Safer School Zones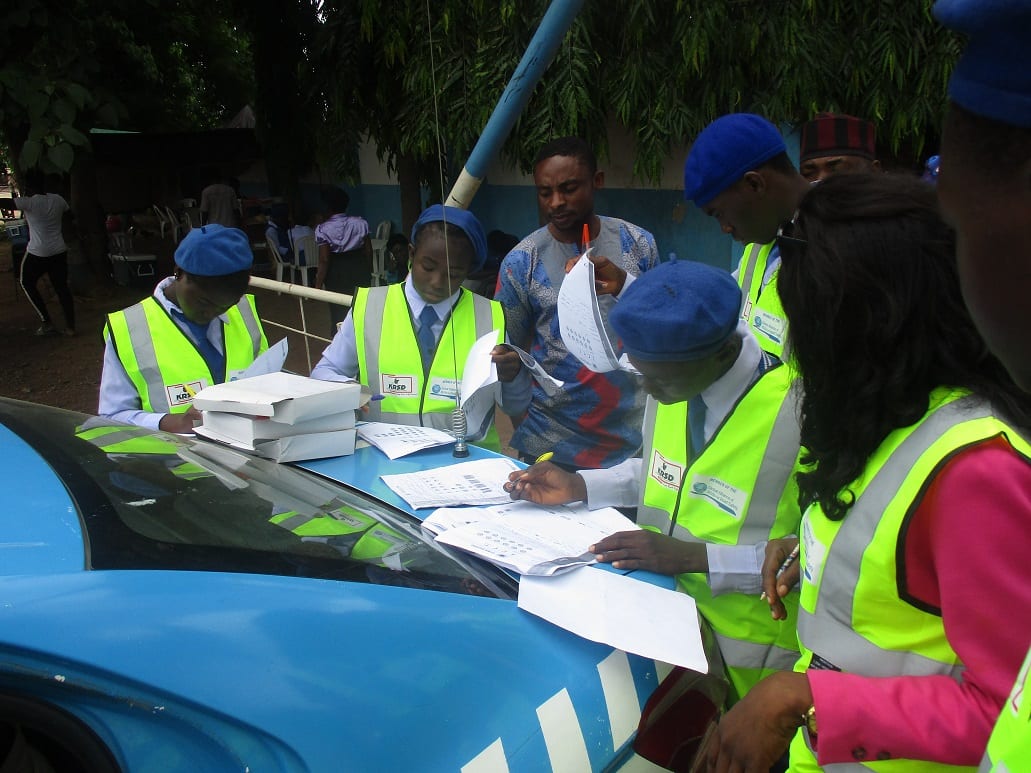 Following the Alliance Advocate training in Nairobi, Kenya, in April 2018, NGOs each targeted a single school to assess, using iRAP's Star Rating for Schools methodology. The goal was to gauge the safety of each school's surrounding streets and to focus on high-risk areas, where children were most in danger. Following the assessments, the NGOs took the results to local decision makers, seeking their commitment for specific interventions to improve the safety of children around the schools.
Alliance member Kwapda'as Road Safety Demand Trust Fund (KRSD Trust) identified City Royal Secondary School in Nyanya, Abuja for assessment. It identified a number of changes that would raise the roads around the school to a 3-star safety rating, the minimum-recommended standard. To advocate for the changes, KRSD Trust invited the Federal Capital Territory Minister, Mallam Muhammad Bello, to a presentation of the results.
Specifically, KRSD Trust identified several issues to be addressed — including lack of sidewalks and the entrance being too close to the road, which prohibits students from crossing safely. It also noted that existing road signs were defaced and could not be seen (posting advertisements on road signs is a common practice in Nigeria) and that speeding drivers were putting children at risk.
At the event, the minister committed not just to the improvements around City Royal School but also to improve safety around all schools in the Federal Capital Region.
To address the first item, the minister directed the Abuja Federal Road Safety Commission (FRSC) to ensure motorists' total compliance with traffic rules around schools. In May 2019, an agreement was signed between KRSD Trust and the FRSC on enforcement of traffic laws around schools.
To address the second item, some changes have already been implemented at City Royal Secondary. The school gate, which was very close to the road, is currently under construction: the main entrance is being moved away from the road, which will allow space to install a sidewalk outside. Unfortunately, the implementation has been delayed by the COVID-19 pandemic, but it will resume. KRSD Trust has also requested the implementation of additional road furniture and signs around more schools in Abuja.
KRSD Trust has also identified some areas of Nigeria's traffic laws that need to be amended, including with the addition of measures to prevent the obstruction of road signs by advertisements. It has proposed a bill to the National Assembly, which is backed by several members of the House, seeking punitive action for all offenders. Ayomide Akinpelu, Programme Manager at KRSD Trust, described how the commitment process had supported the NGO's work with the Ministry: "It has really helped us by bringing us closer to the decision/policy makers, as well as to know how to effectively present our demands to the policy makers. We are waiting for the complete implementation of our demands at our pilot school, then we will look at extending it to other schools in the Federal Capital Territory."
---