NGOs in Cambodia call on the support of the global road safety community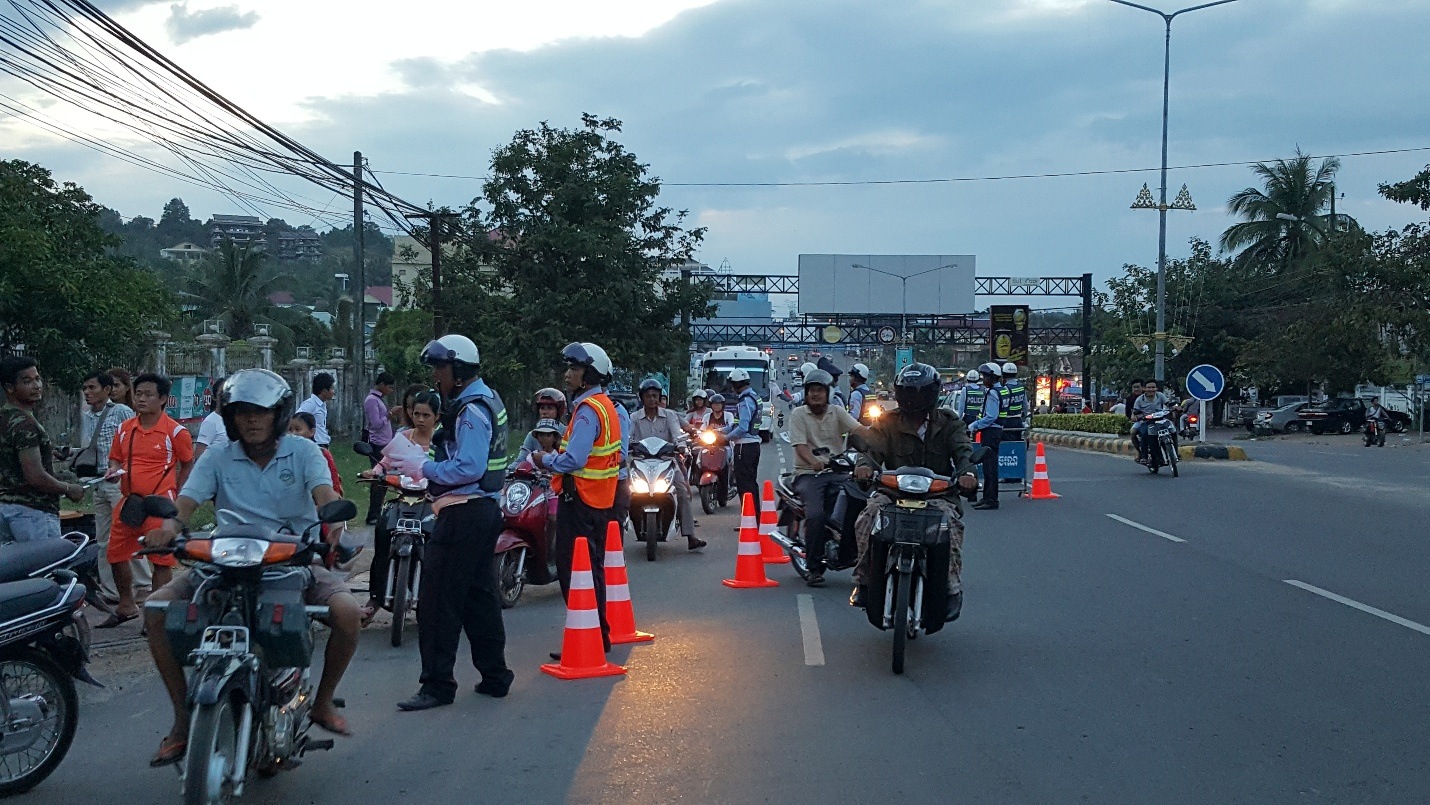 Dear members of the road safety community,
Cambodia's Network of NGOs for Road Safety is issuing a joint statement to the Government in response to enforcement of the new Road Traffic Law, which took effect January 2016. The start of enforcement elicited some public criticism, primarily on Facebook and in regards to the cost of licensure, registration, and fines. The Prime Minister swiftly responded to these criticisms by overriding the requirement of licenses for motorcycles 125cc or below, and by ordering the formation of working groups to review the law and its enforcement, as well as public awareness raising efforts.
This is while the country's road crisis continues to claims at least 6 lives per day and seriously injure 17 more – accounting for over 30 times more deaths than malaria, dengue fever, and landmines/UXOs combined.
Arguing that simple, effective measures can save countless of lives and dollars otherwise lost, the joint statement calls for the Royal Government of Cambodia to:
Implement stringent, targeted law enforcement addressing the identified key risk factors contributing to road injuries, disabilities and deaths. Key risk factors include speeding, drink-driving, and riding on a motorcycle without a helmet.
Support public awareness campaigns and education to increase knowledge of traffic laws and affect positive road behavior. Individuals and communities must have the necessary knowledge of risks and laws in order to create a culture of safe road users.
Consult key road safety stakeholders as well as the public with regards to issues of road safety and relevant law enforcement. Years of expertise among national and international road safety organizations can support the Government and its working groups in effectively utilizing data and research to form and implement sound policy.
Signatories of the statement include: AIP Foundation, Advocacy and Policy Institute, Coalition for Road Safety, Global Road Safety Partnership, Handicap International, The Institute for Road Safety, Women'smMedia Centre of Cambodia, and FIA Foundation.
We call upon concerned parties of the wider road safety community to endorse this statement, and help support life-saving enforcement in Cambodia. To do so, please email your name, contact details, and organization's logo to: pagna.kim@aipf-cambodia.org.
Thank you for your support.
Sincerely,
Cambodia's Network of NGOs for Road Safety
---