Drying Up the Indian Highways: Indian NGO fights to ban roadside liquor shops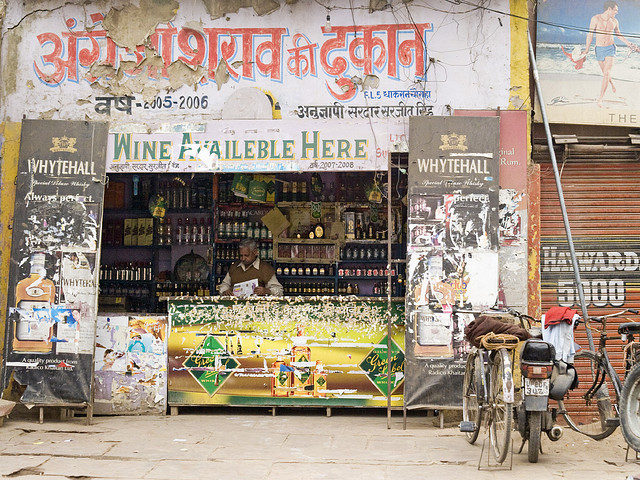 Don't drink and drive. How often have we heard the slogan? Nonetheless, drunk driving remains one of the major causes of road casualties worldwide. And according to the World Health Organization (WHO), up to 50% of road casualties involve alcohol.
Recent statistics from Northern India reflect the problem: a 2015 study of 200 injured drivers shows that intoxication was involved in 55% of all cases. The study was undertaken by a trauma clinic in the city of Chandigarh.
In 2012, ArriveSAFE, an Alliance member NGO based in Chandigarh, decided to act.
They started the project by noting what they saw: Along all national and state highways, drivers encountered liquor advertisements and liquor shops every few minutes. In fact, some of the liquor booths stood so close to the road that any driver could stretch an arm out of the car window and secure a bottle.
In response, ArriveSAFE launched a campaign called "Drying Up the Indian Highways." They presented research connecting drinking and driving with high injury rates to state authorities and proposed that all liquor stores currently dotting the highways closed. "ArriveSAFE's proposal was met with several threats from the liquor industry", says Harman Sidhu President of  ArriveSAFE.
Following a long and tedious court process, ArriveSAFE's campaign won a small battle: the Rajasthan High Court ordered that all liquor stands be moved to at least 150 meters away from all highways. However, many vendors found loopholes in the order, and some simply turned their booths around so that they were no longer facing the road.
"Despite ongoing threats from liquor shop owners," Harman Sidhu said, "we fought for comprehensive enforcement of the order. We took photos of violations, and presented them to authorities."
Highways in Rajasthan are now clear of liquor vendors, owing in good part to ArriveSAFE's perseverance. The victory was only just won, and it is still early to report comprehensive statistics on its effects on road traffic injuries and fatalities. However, early research has shown a 10% reduction in fatalities in two districts in Rajasthan, according to media reports.
With highways in Rajasthan officially liquor shop free, ArriveSAFE is now providing guidance to NGOs working in the states of Himachal Pradesh, Kashmir, and Tamil Nadu to take similar actions. ArriveSAFE has also begun advocating for the closure of opium stalls, which are responsible for another form of intoxication that can lead to reckless driving.
Find more information about ArriveSAFEs work HERE and on their website www.arrivesafe.org
---