Members Receive Media Awards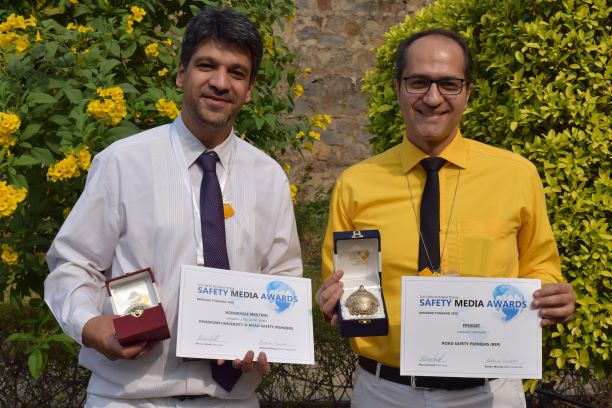 Two major conferences were held in November and both featured film or media award presentations. Alliance members were represented and received honors at both events.
International Safety Media Awards 2018
The International Safety Media Awards 2018 were presented at 13th World Conference on Injury Prevention and Safety Promotion (Safety 2018). The awards recognize high quality safety media from around the world. They provide safety promotion and injury prevention professionals an opportunity to showcase their media initiatives.
Several Alliance members were shortlisted including:
Road Safety Pioneers for two videos:
Safe Kids Malaysia: Home Safety. Shortlisted. See the video HERE.
Zavod VOZIM, Slovenia: Heroes Drive in Pajamas. See the video HERE.
1st African Road Safety Film Festival
At the 1st African Road Safety Forum, films were again featured at the 1st African Road Safety Film Festival organized by the Francophone Alliance for Road Safety Alliance member, LASER International. The awards aim to:
Mark road safety to the political attention of the African continent, in order to achieve the goals of the Decade of Action for Road Safety and the United Nations Sustainable Development Agenda
Promote international cooperation in the field of road safety and sustainable mobility
Offer a promotional platform for filmmakers and festival producers to pursue and develop their initiatives.
Alliance member Amend received an award for their film showing their work around a school in Lusaka, Zambia. See the video HERE.
Our congratulations to all members that received recognition through the awards.
---