FEVR wins this year's Fundacion MAPFRE Road Safety Award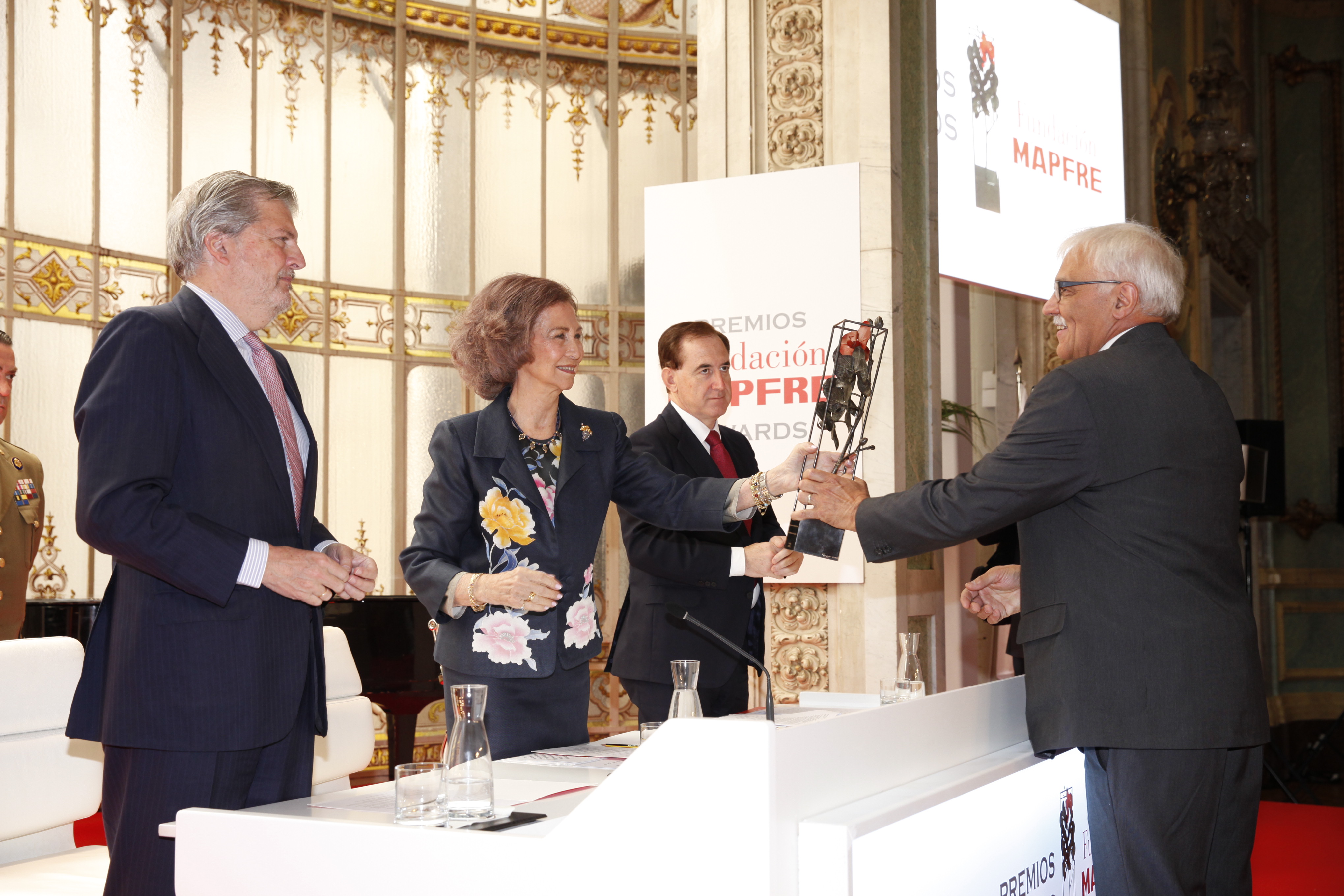 Congratulations to Alliance Member European Federation of Road Traffic Victims (FEVR) for receiving the "Best Accident Prevention and Road Safety Initiative" at this year's Fundación MAPFRE Awards held in Madrid, Spain on 6 June 2016.
Her Majesty Queen Sofia of Spain presented the award at the ceremony, along with a prize of EUR 30,000, to FEVR in recognition of their "Don't Forget Seriously Injured Road Traffic Victims" project.
FEVR's project focuses not only on the prevention of fatalities—approximately 1.24 million people every year—but also on those who sustain serious injuries in a crash and often have to learn to live with a disability.
Since it was founded 25 years ago, FEVR has worked tirelessly, through its 20 European associations, to prevent road traffic injuries and help victims by providing them with free counseling and legal advice, while also defending the importance of suitable rehabilitation.
"We are very proud and honored to be receiving this award," stated Jeannot Merch, President of FEVR. "It will give us yet more energy and motivation to go on with our noble task of highlighting road danger issues from the road victims' perspective and of ensuring that the voices of those victims are heard and their needs met – in our countries, in Europe and globally."
This year is the second year in a row in which an Alliance Member has received the "Best Accident Prevention and Road Safety Initiative" award from Fundación MAPFRE. Last year, Alliance member Youth for Road Safety (YOURS) received the award for its innovative youth training program.
Fundación MAPFRE has been recognizing individuals and organizations for their outstanding social impact initiatives since 2007.
Congratulations, FEVR!
---