A Colorful Road Safety Week in Jaipur, India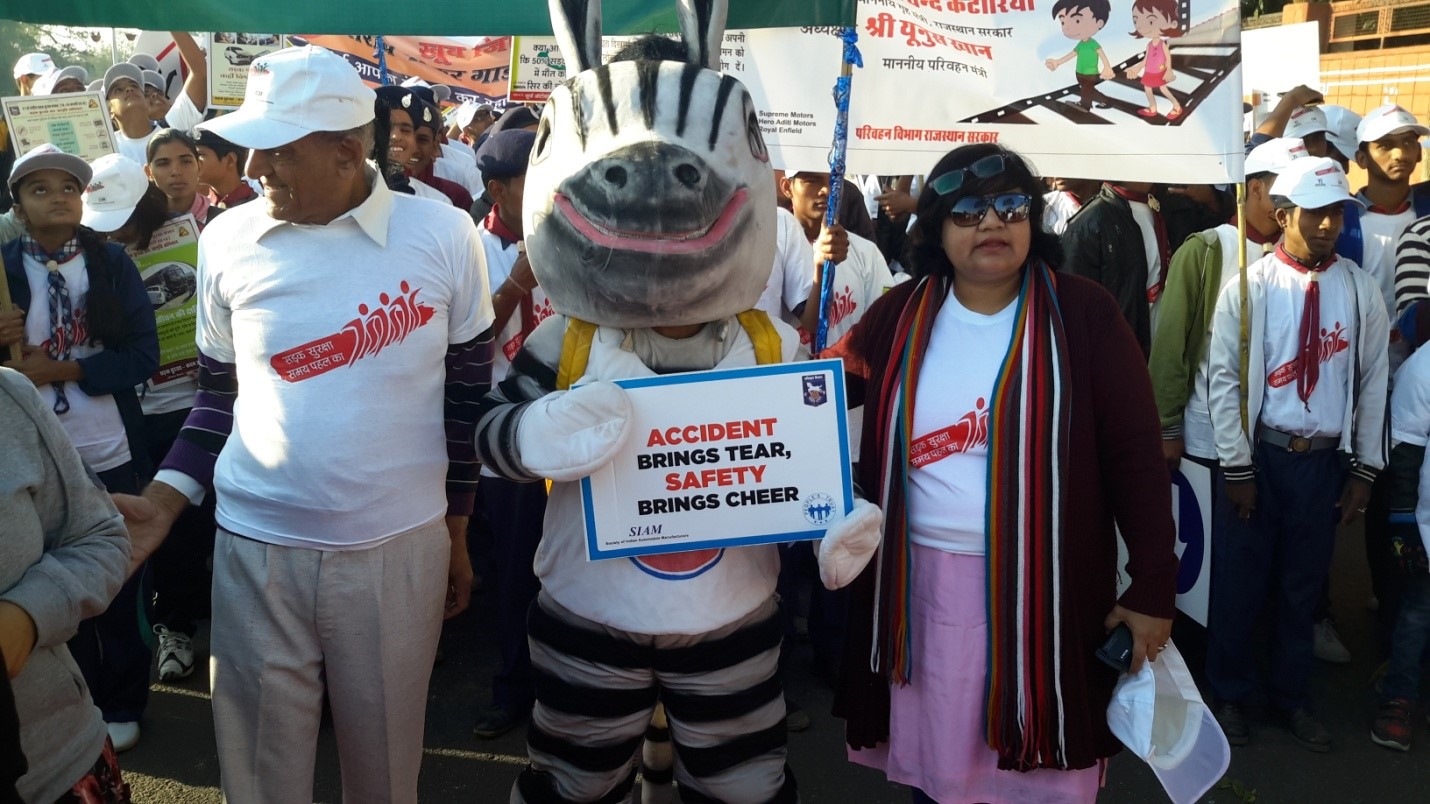 In late January, the People's Trust in Jaipur, India, held Road Safety Week 2016.  The staff of the Jaipur Transport Department helped lead the way to creating a fun, entertaining experience with an abundance of activities that enlightened participants from a variety of area target groups. Everyone left empowered to continue the struggle for safer traffic in their localities and workplaces.
Among the festive week's proactive events was the Eye Checkup Camp, which offered free vision tests in association with the Anand Eye Hospital in Jaipur. Poor vision is a serious barrier to safe driving, especially at night. Without periodic eyesight checks, especially in older age, drivers and co-traffickers are at risk. Introducing the Eye Checkup Camp was an attempt to draw attention to a reality that most drivers tend to forget and neglect.
Road Safety Week also offered defensive driving training. The main target groups for the training were commercial and government-employed drivers. The training was implemented with the assistance of the Jaipur Traffic Police and the Maruti Driving School in town.
The Road Safety Week in Jaipur is a splendid example of joining forces for road safety: public sector, private sector and NGOs – all committed to move the agenda forward.
---