ITF Side Event – Enhancing Policy, Action and Accountability for Safe Mobility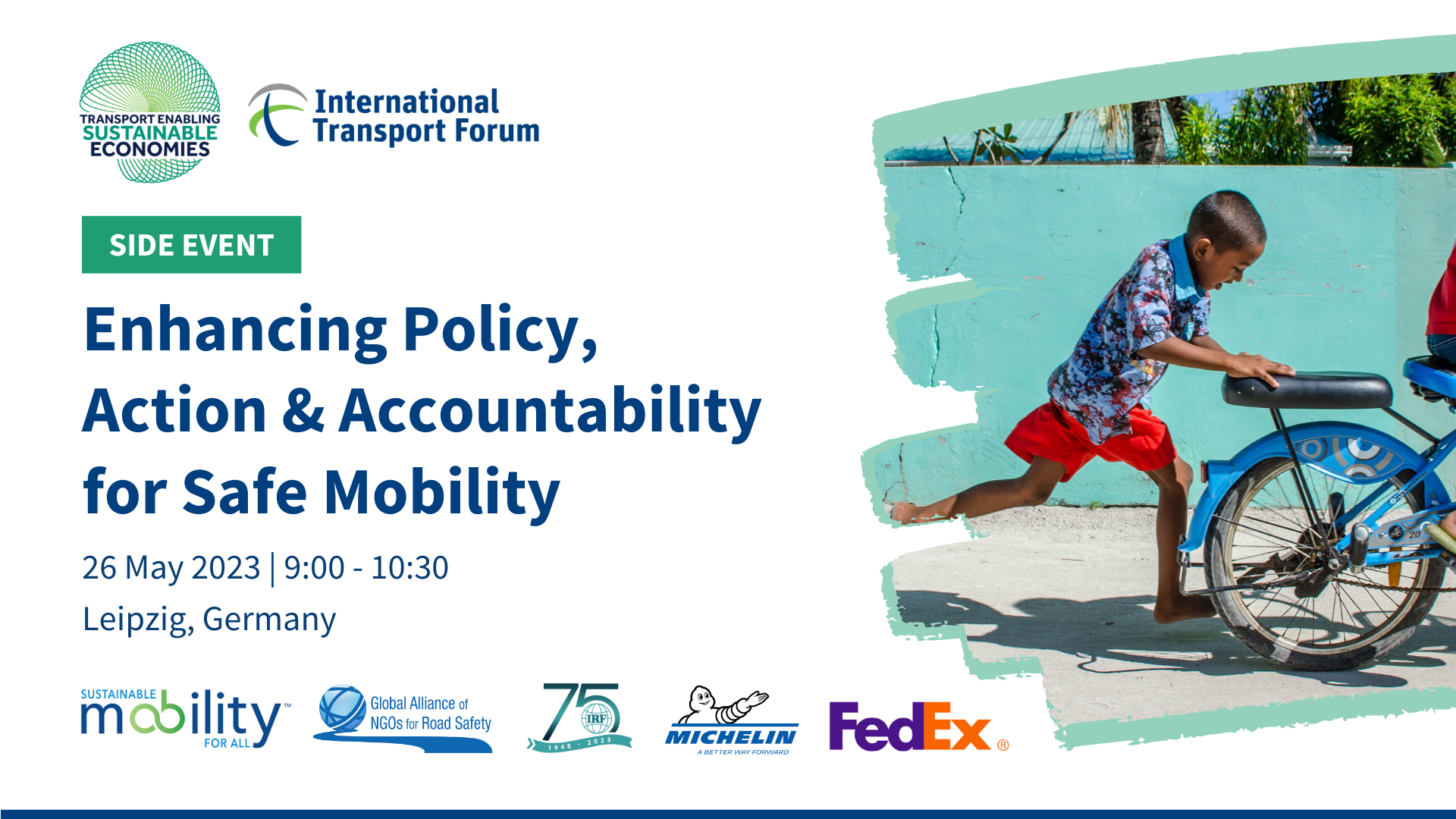 Globally, 1.3 million preventable deaths and an estimated 50 million injuries occur each year while using road transport systems. Road crashes are also the leading cause of death for children and young adults 5–19 years of age. The state of road safety has degraded in the last few years. At the prevailing trajectory, it is unlikely that the goal of a 50-percent reduction will be met by 2030.
In line with the coherent and holistic policy framework outlined in the SuM4All's Global Roadmap of Action toward Sustainable Mobility (GRA), the SuM4All Safe Mobility working group has developed practical and actionable policy guidelines which will be released for the first time at the ITF Summit 2023.
Alongside this, the Global Alliance of NGOs for Road Safety has recently launched the Accountability Toolkit which equips NGOs to fulfil their roles and influence their governments to achieve the global road safety target and other sustainable mobility goals.
SuM4All, the Global Alliance of NGOs for Road Safety, the International Road Federation (IRF), and Michelin, will host an official side event on 26 May from 9:00 to 10:30 in Leipzig at the ITF Summit 2023 in Hall 4, Level +1. The objective of the side event is to discuss the findings of the SuM4All Report "Enhancing Policy and Action for Safe Mobility" and showcase the Accountability Toolkit.
The SuM4All Report "Enhancing Policy and Action for Safe Mobility" aims to:
Provide thought leadership on how countries can implement a systemic and integrated approach to road safety in a way that will have synergies and positive spillover effects on the other four policy goals of sustainable mobility.
Assist countries in their ambition to achieve sustainable mobility and meet the SDGs by providing enhanced knowledge and best practices for road safety in the wider context of the SDGs.
Increase awareness and improved skills of national and local authority stakeholders to support the scalability of successful action towards safe mobility.
Enhance greater coordination among key stakeholders (public-private, private-private, and public-public) in the implementation of road safety programmes and action schemes on the ground.
This report has been made possible thanks to the support of the Michelin Corporate Foundation.
The Accountability Toolkit is a set of practical tools that empowers NGOs to hold their governments accountable for the safety of all road users and supports implementation of a Safe System approach.
The toolkit has been made possible thanks to the support of FedEx.
Registration
This event will be held within the ITF Summit 2023 taking place in Leipzig from 24 to 26 May. To attend the side event, you have to be a registered participant of the ITF summit. For more information on the programme and registrations, visit the ITF Summit website.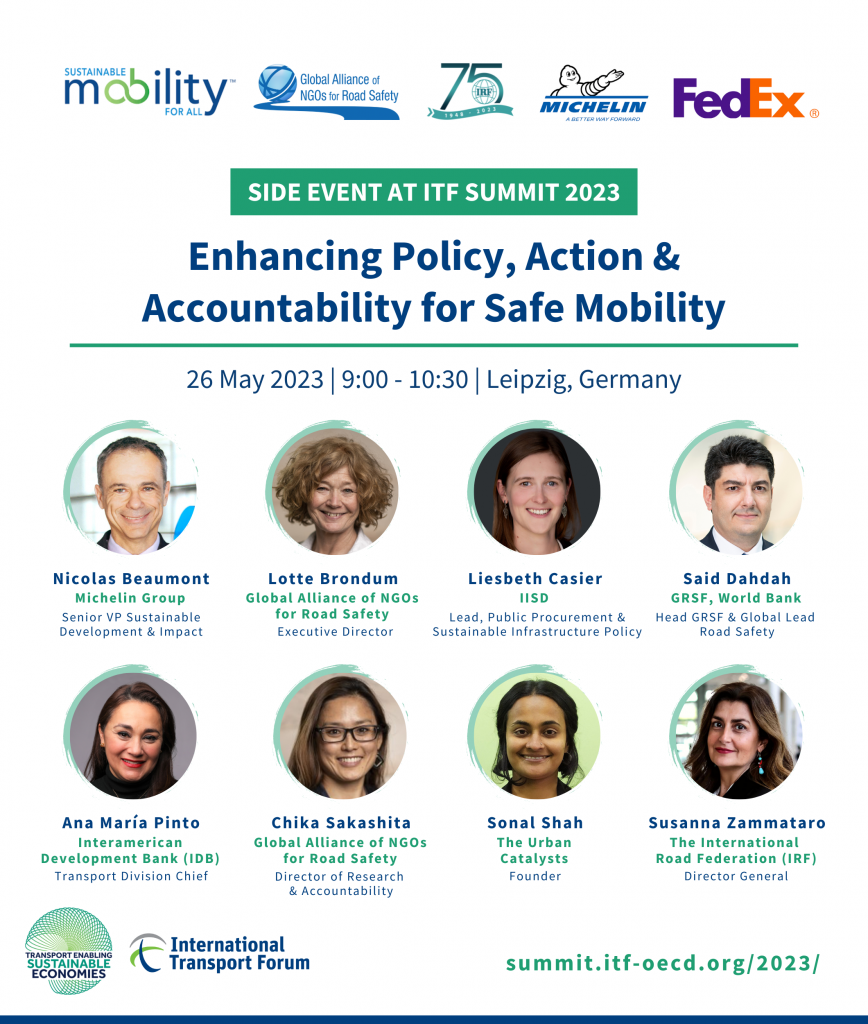 ---