Iran's Mashhad City adopts safer mobility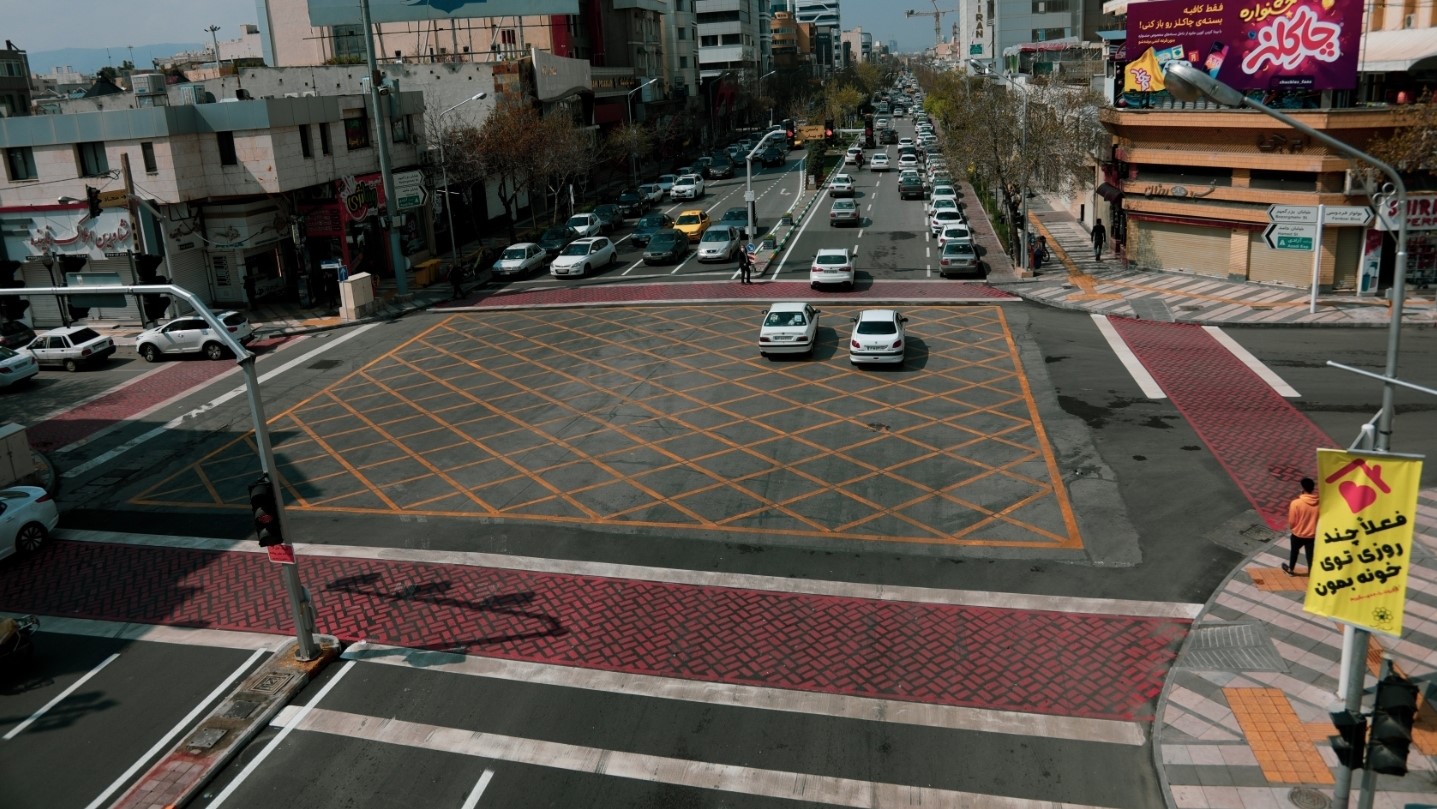 In Mashhad City, Iran, Alliance member Road Safety Pioneers has been advocating with the local authorities to adopt safer infrastructure to mitigate against road crash deaths and injuries.
Since 2020, safety improvements have been implemented at 80 intersections, and more interventions target construction of cyclist lanes, with 65 kilometers implemented so far.
Ali Zayerzadeh of Road Safety Pioneers, the NGO that is spearheading the NGO advocacy, says the project targets to improve 125 intersections and construct 112 kilometers of new dedicated cycle lanes, following a commitment made by Mashhad City Council on 20 June 2021.
Ali says the aim of improving infrastructure safety was to reduce speeding by drivers' intersections and crosswalks and also reduce traffic law violations. The safety of cyclists was also factored in the construction of the dedicated lanes.
Road Safety Pioneers used advocacy campaigns and held meetings with city traffic experts to seek support for the project. They also held cycling event and invited city council officials to witness and all these activities were extensively shared on social media.
The results of the project demonstrates how effective these measures can be. It led to remarkable reductions in violation of traffic laws by drivers and pedestrian injuries, and increased active cyclists. Since inception, pedestrian injuries have been reduced by 43% while the violation rate of drivers decreased from 73% to 13%.
The project was awarded a Prince Michael International Road Safety Award in 2022.
A safe shift to walking, cycling, and public transport is among recommendations in the Global Plan for the Decade of Action and forms the theme of the UN Road Safety Week in May 2023. Pedestrian facilities will be among the evidence based interventions examined at the Global Meeting in El Salvador. Around the world, NGOs are successfully advocating for safer walking and cycling.
---