Happy New Year: 2019 Highlights
2019 has been a productive year for the Alliance and its members. Here are some of the highlights:
6th Global Meeting of Nongovernmental Organizations Advocating for Road Safety
270 participants including NGOs and road safety professionals from 76 countries around the world came together in April for the 6th Global Meeting. Highlights included workshops, training, the poster exhibition opened by Jean Todt, the High-Level Symposium, the presentation of the FedEx Road Safety Award, UN Global Road Safety Week event, photo exhibition and the preparations for UN Global Road Safety Week and the Third Ministerial Conference on Road Safety in Sweden 2020. The Global Meeting culminated in the General Assembly where two new board members were elected.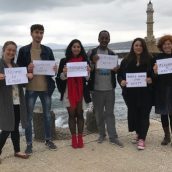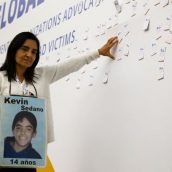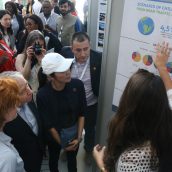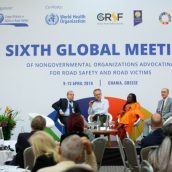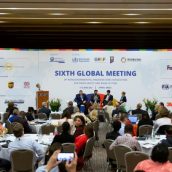 #SpeakUp Campaign
During the 5th UN Global Road Safety Week in May, NGOs around the world used signboards, petitions, and events including award ceremonies, school campaigns, and public discussions to #SpeakUp for road safety and share their road safety demands with decision makers. 14 Alliance members received funding from FIA Foundation and FedEx for their Speak Up campaigns and between them reached at least 78,000 people directly and touched at least 22 million people indirectly. NGOs and highlighted the dangers that people face on their everyday journeys and called for urgent action to reduce the 1.35 million road traffic deaths that occur on the world's roads each year.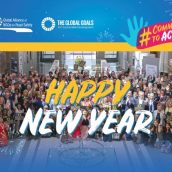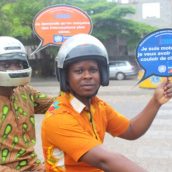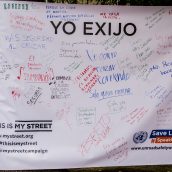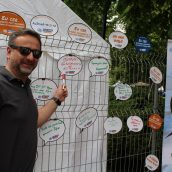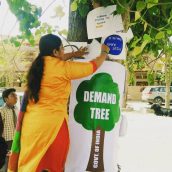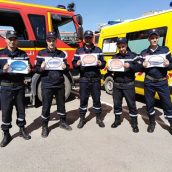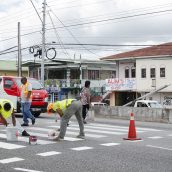 #CommitToAct Campaign
Hot on the heels of #SpeakUp came the Alliance's #CommitToAct campaign. This brought together several elements to support NGOs in pushing their local and national governments to make clear, meaningful, and specific commitments for road safety actions at policy, implementation, and enforcement levels. 
Round the World Roundtables are public events, organized by Alliance member NGOs, where local and national government authorities make specific and meaningful commitments for road safety action. 16 Round the World Roundtables were held this year and achieved 18 commitments from local and national decision makers to act for safer roads
People's Survey achieved 6,178 responses
The People's Declaration will demonstrate that thousands of people around the world demand action on road safety, and will be presented to leaders at the 3rd Global Ministerial Conference on Road Safety in Sweden 2020. The Declaration has achieved 10,258 signatures so far.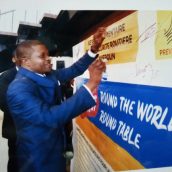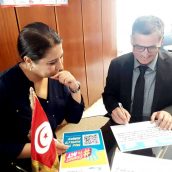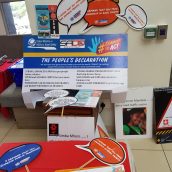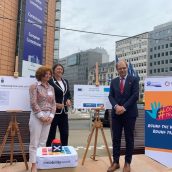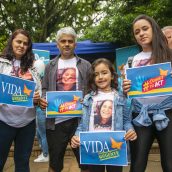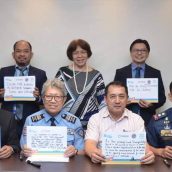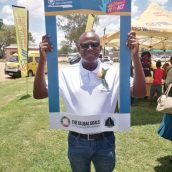 Members
17 new members joined the Alliance, expanding our network of countries from 90 to 92. 
LEARN
Learn, Examine, Review, Act, Replicate, Network (LEARN) is a joint project between the Alliance and the International Road Federation (IRF) Geneva, funded by the FIA Road Safety Grant Programme, that combines training and capacity building expertise of both organizations. Held in Kenya and Senegal, the project works toward the aims of the Africa Road Safety Observatory, a continent-wide initiative to share knowledge, statistics, and road safety interventions that work. 
This year, 41 NGOs, government officials and other road safety stakeholders in Kenya and Senegal developed action plans to collaborate on data collection and analysis at two LEARN workshops organized by the Alliance and IRF Geneva.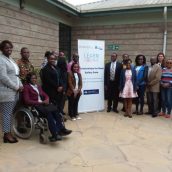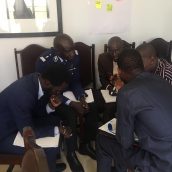 World Day of Remembrance for Road Traffic Victims
NGOs around the world organized events and memorials to remember those who have lost their lives in road traffic crashes and their families and friends. A new song was released in the Philippines, and many NGOs used the occasion to call on their leaders to #CommitToAct.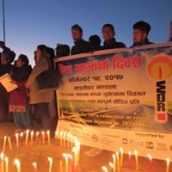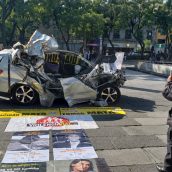 UN Consultative Status
The Alliance gained UN Consultative Status, the highest status granted by the United Nations to NGOs, enabling the organization to participate in the work of the UN and contribute directly to its agenda. 
The Alliance's consultative status will help us to push forward the road safety agenda and further raise the profile of our member NGOs and the essential work that they do. 
Specifically, we will be able to send representatives to UN meetings, submit written statements on subjects in which we have special competence, and get involved with UN consultations. It can open doors for us to present at UN events and to undertake reports on behalf of UN agencies, as well as grant us greater access, greater influence, and greater trust among global and national agencies. 
We wish you all a happy and safe new year, and thank you for working tirelessly alongside us for safer roads in 2019. May 2020 be a strong end to the Decade of Action for us all.
---