Global Road Safety Film Festival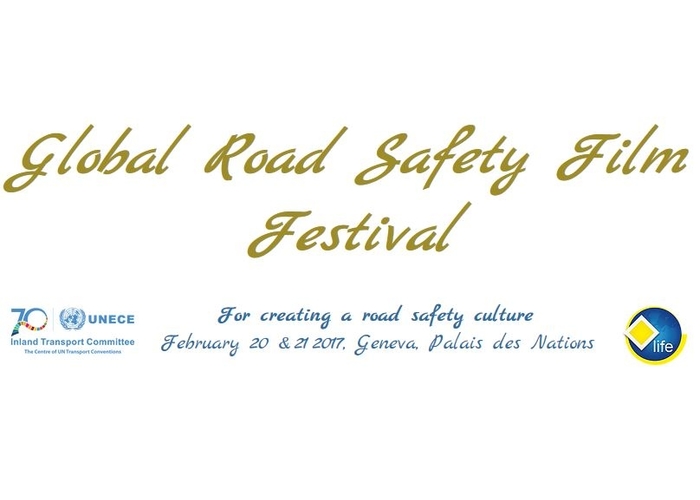 The 2017 Global Road Safety Film Festival took place from 20 – 21 February in Geneva, in conjunction with the 2017 Annual Inland Transport Committee (ITC) Meeting. 
Alliance member Road Safe Russia received the award for Road Safety Innovation for their film Jawsy. Jawsy was a centerpiece of a large-scale social campaign by the State Road Traffic Inspectorate at the Russian Ministry of Interior, the Russian Association of Motor Insurers (RAMI), and Road Safety Russia. The campaign was held last spring and aimed to show the importance of keeping a safe following distance, as well as the consequences and dangers of breaking it. You can see the film HERE. 
The prestigious Distinctive Award was awarded to another Alliance member, Les Ambassadeurs de la Sécurité Routière (ASR), as "the youngest association and the most active in the Arab and African Scale "
There was also success for the hosts of both our Fourth and Fifth Global Meetings. The National Committee for the Prevention of Road Traffic Accidents (CNPAC), Morocco received the award for Best Francophone Film (see the film HERE), while the Malaysian Institute of Road Safety received the award for Safe Riding of a Motorcycle.
There were over 200 entries to the festival which was judged by a High-Level Jury that included world-renowned film director Luc Besson. The Alliance's Executive Director Lotte Brondum was on the Selection Committee supporting the Jury. 
Awards were also given for the best road safety films, with special awards for the best road safety film in Spanish, and themes such as, "Don't Drink and Drive", and "Safe and Smart Vehicle". You can see more of the entries on the Festival's Facebook page and read the full list of winners HERE.
---