Global Alliance's New Administrative Director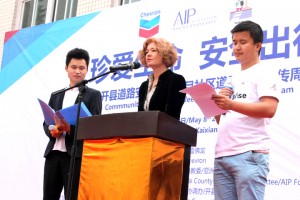 The Alliance has its first staff member.
Lotte Brondum took up the position as Administrative Director with the Alliance in September. She comes from a position as Director of International Development at the AIP Foundation, a member of the Alliance. At AIP Foundation, Lotte was instrumental in expanding road safety prevention programs in Asia and Africa and been main focal point for global partnerships.
"The Alliance is a community of more than 130 NGOs who continue to improve road safety in all corners of the world", says Lotte "I am delighted to work with such as motivated and dedicated group and ensure the Alliance to fulfill its potential as a global platform and act as voice of road safety NGOs. As the Decade of Action of Road Safety 2011-2020 reach its mid-term it is crucial that NGOs are maximizing their potential, advocate on key issues and implement programs that deliver results in an effective way.  Together with the Board of Directors, Lotte will implement the Alliance Strategic Plan 2014-2018. The arrangement of the Alliance Global Meeting in 2015, the UN Road Safety Week 2015 and the Ministerial Conference on Road safety 2015 are some of the upcoming priorities.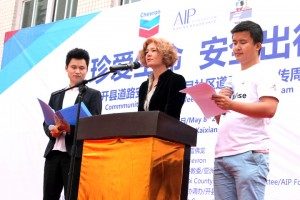 Photo taken by AIP Foundation
---