#CommitToAct: Multiple Commitments in the Philippines
The #CommitToAct campaign pushes government leaders to COMMIT to put people first in road safety and ACT to save lives on the road. NGOs around the world are taking up the challenge to get their authorities to make specific commitments based on SMART (specific, measurable, achievable, relevant, timebound) principles. 
Safe Kids Worldwide Philippines (SKWP) has been meeting with decision making authorities around Manila where it is based. At the meetings, it invites the decision makers to write their commitments on #CommitToAct cards and to take a photo. Many of the commitments refer to implementation of RA10666, child safety on motorcycles, which SKWP have been working on for a long time. The other main focus of the commitments has been safe journeys to school, a demand that has been greatly helped by an order from the President of the Philippines, Rodrigo Duterte, to all mayors around the country to clear the sidewalks.   
SKWP has been publishing these photos online via social media and is gathering them. It knows that it is one thing to make a commitment and take a photo but a different matter to act upon that commitment. 
To hold these leaders accountable for their promises, SKWP will be keeping in touch with the authorities and their staff (in person, by phone and email, and at networking events), inviting them to events and road safety meetings, and posting pictures of the commitments on the website and social media as a reminder.
See the commitments that they have gathered below:
Mayor Rex Gatchalian of Valenzuela City committed to make every school zone in his juridiction 3-star standard by April 2020, including engineering interventions paid for from the city budget, and to provide a helmet for every child riding a motorcycle in the city.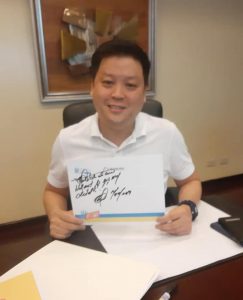 Shown here with Angel Umali, Program Officer, UNICEF, Frigga Taduran, Executive Director, SKWP, and staff from SKWP and the City of Valenzuela.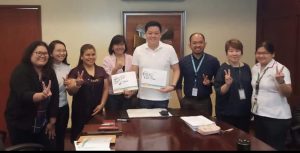 Commitments from the Land Transportation Office for implementation and enforcement of the Children on Motorcycles Act: Edgar Galvante, Chief; Roberto Valera, Chief of Field Enforcement Division of Law Enforcement; Atty. Noreen San Luis-Lutey, Regional Director; and Francis Ray Amora, Regional Director, CAR region.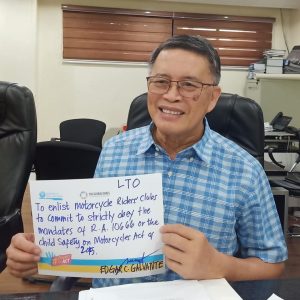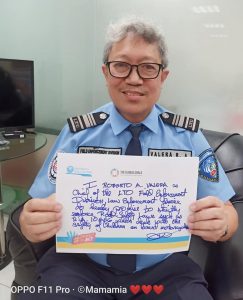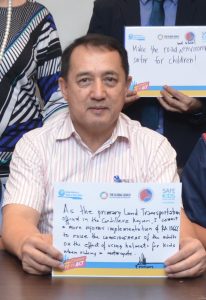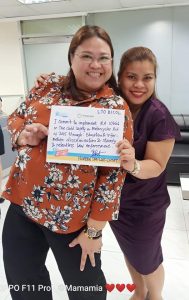 Shown here together with SKWP staff.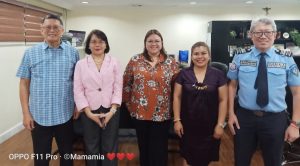 Commitments from Atty. Oliver Tanseco, Police Superintendent; Cheska Guzman and Bea Apolinario of the Department of Education; and Danilo Lim, Chairman of the Metro Manila Development Authority (MMDA), for implementation of the children on motorcycles act.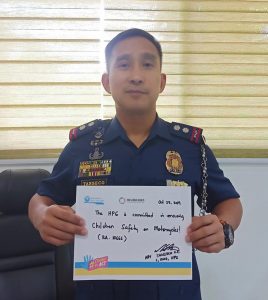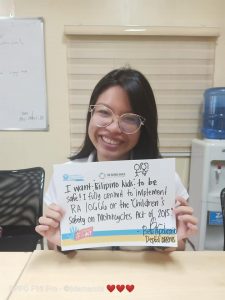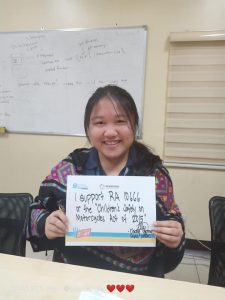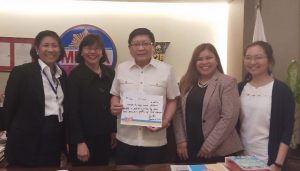 Read more about SKWP HERE.
---