Call for implementation of evidence-based interventions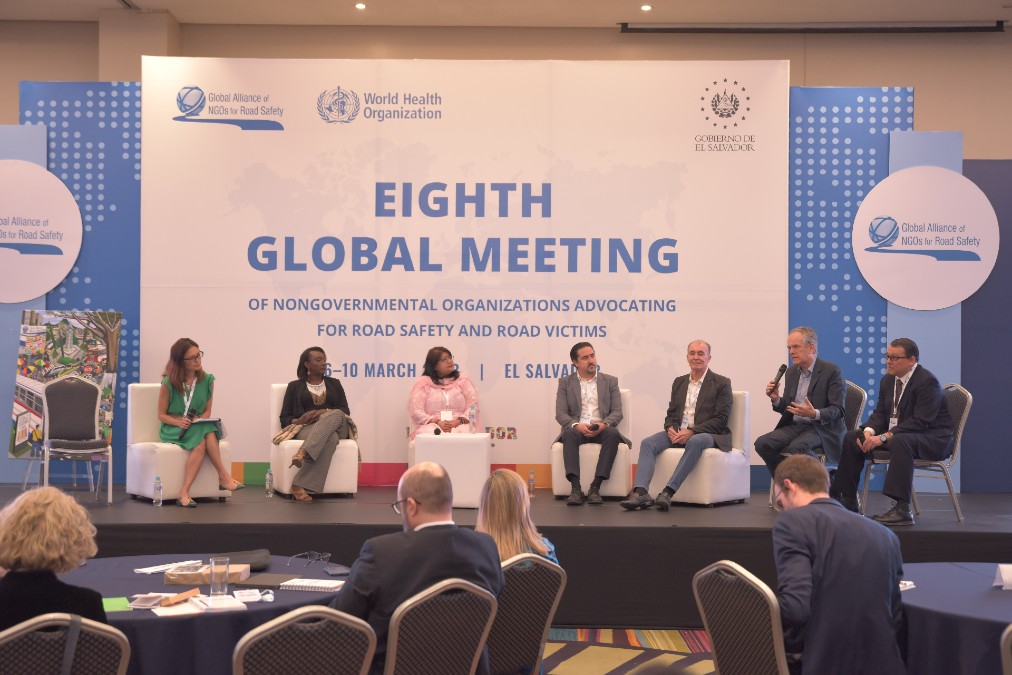 Road safety NGOs are urging governments to implement evidence-based interventions to achieve the Global Plan target of reducing traffic deaths and injuries by 50% by 2030.
A panel at the Global Meeting discussed evidence-based solutions with key areas of focus being tackling speed, emphasis on the economic benefits of reducing road deaths and injuries, as well as shifting the "road culture" perception and moving responsibility from road users to those who are accountable.
NGOs have a key role in supporting governments to implement interventions through advocacy using data such as the Global Status Report, highlighting key issues that decision makers should focus on and keep track of progress.
WHO Director, Social Determinants of Health, Etienne Krug, said focus on such interventions should be on the whole system, including financing, plans, strategy combined with proper keeping of records and progress.
"NGOs have a role in demanding and putting into focus key and specific interventions that have been successful," Saul Castelar, a Senior Transport Specialist said.
Soames Job, CEO & Principal of Global Road Safety Solutions, noted that data is critical in providing evidence and also linking the cost of road crashes and injuries to the economy.
Alliance Director of Research and Accountability, Chika Sakashita, said implementing evidence-based actions is the surest and fastest way to attain a 50% reduction in road deaths and injuries.
Another panel discussed connections between road safety and safe mobility with other SDGs. Panelists listed SDGs that are connected to road safety, especially health (target 3.8 on universal health coverage), which was described as a fundamental human right.
The SDG that directly links to road safety is target 3.6, to reduce by half traffic deaths and injuries by 2030 and target 11.2 to provide a safe, affordable and accessible transport system as well as improve road safety by expanding public transport.
Other SDGs linked to road safety are:
SDG 1 on ending poverty and target 10 on reducing inequality. Access to education and services must be inclusive and exclusion from jobs and education because lack of public transport and safe transport undermines achievement of the goal.
SDG 3.5 on strengthening the prevention and treatment of substance abuse, including narcotic drug abuse and harmful use of alcohol relates to drink-driving on matters of road safety.
SDG 5 AND 11 on achieving gender equality and empowering all women and girls and making cities and human settlements inclusive, safe, resilient and sustainable. Women have different mobility patterns and transport policies, in particular, public transport should take into account the safety and different needs of women and other groups.
The panelists included Birgit Gerstenberg, Resident Coordinator, UN El Salvador, Tho (Bella) Dinh-Zarr, a Senior Advisor, Public Health & Transportation Traffic Injury Research Foundation (TIRF) and The FIA Foundation. Others were Assistant Professor at The George Washington University Nino Paichadze, Miriam Banades, UN Women, El Salvador and Jacob Mason, the Director of Research and Impact, ITDP.
---