Building on the New Urban Agenda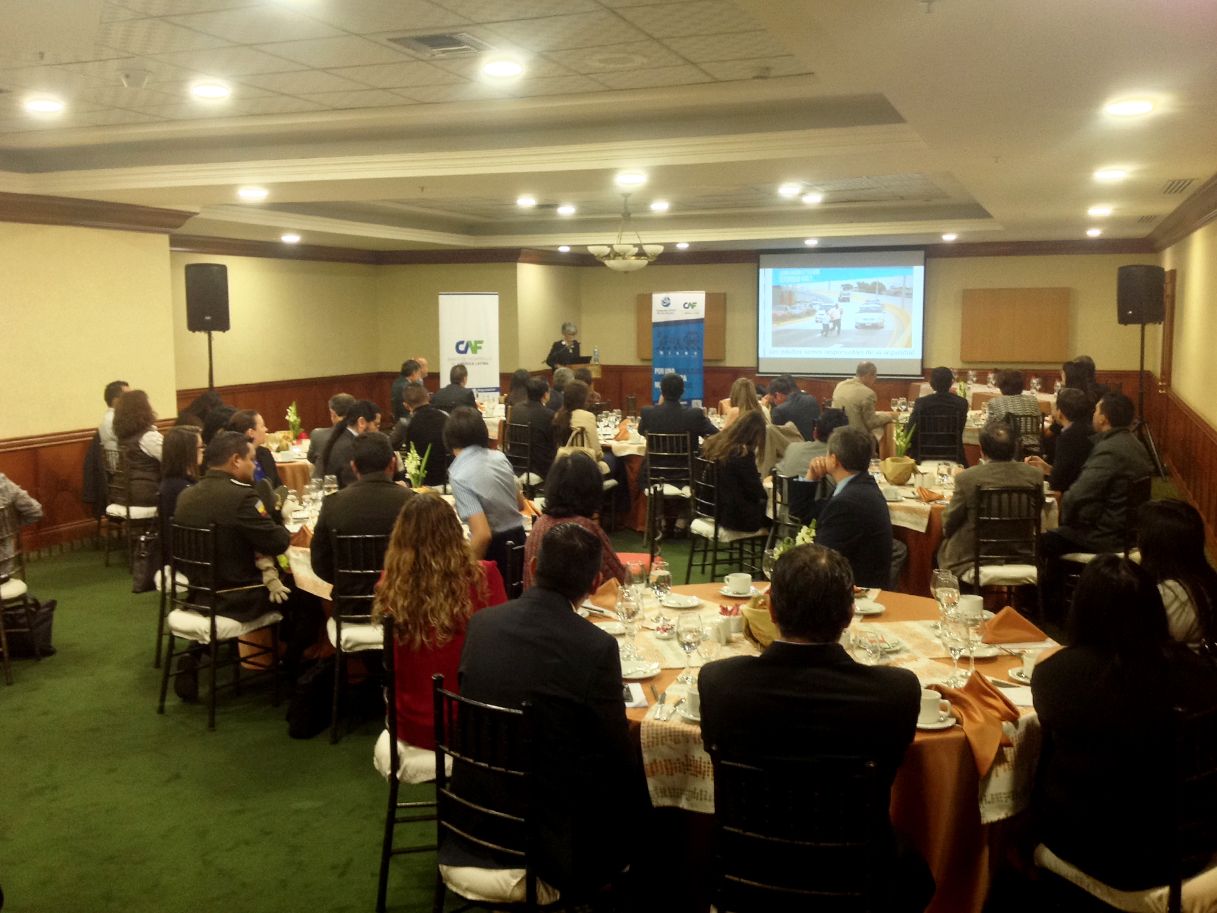 The United Nations' Conference on Housing and Sustainable Urban Development (Habitat III) held in Quito in October 2016 was a momentous event for road safety in many ways. Not only did it strengthen the commitment of the global community to make road safety a priority in urban planning through the New Urban Agenda, but it also saw the launch of Alliance Member Fundación CAVAT's "Safe Kids on Ecuador's Roads" program.
The program, which is a great example of how road safety fits into the New Urban Agenda, will provide a toolkit for the Government of Ecuador to facilitate the inclusion of road safety prevention policies specifically aimed at protecting children on the road. Implementation of the toolkit began in January.
In Quito, Soraya Herrara, Executive Director of Fundación CAVAT, presented the objectives of the program:
To assess the current status of regulations regarding child protection on the roads and propose recommendations for improvements;
To develop a child road safety and safe school program protecting children:

as pedestrians in the city and rural areas;
as vehicles passengers (two and four wheels);
as public transport users;
with safe school zones;

To develop training for public authorities related to the protection of children as road users;
To raise awareness through mass media communication actions and social media campaigns.
The New Urban Agenda calls on governments to "adopt, implement and enforce policies and measures to actively protect and promote pedestrian safety and cycling mobility" and measures that "to improve road safety and integrate it into sustainable mobility and transport infrastructure planning and design. Accompanied by awareness raising initiatives, and the promotion of a safe system approach called for in the United Nations Decade of Action for road safety, with special attention to the needs of all women and girls, as well as children and youth, older persons and persons with disabilities, and those in vulnerable situations."
Fundación CAVAT are doing this by using their road safety expertise to partner with and support the Government of Ecuador in fulfilling their commitment to the New Urban Agenda.
Read more about the New Urban Agenda here and read more about Fundación CAVAT here.
---