Belarus: School Children Observe WDoR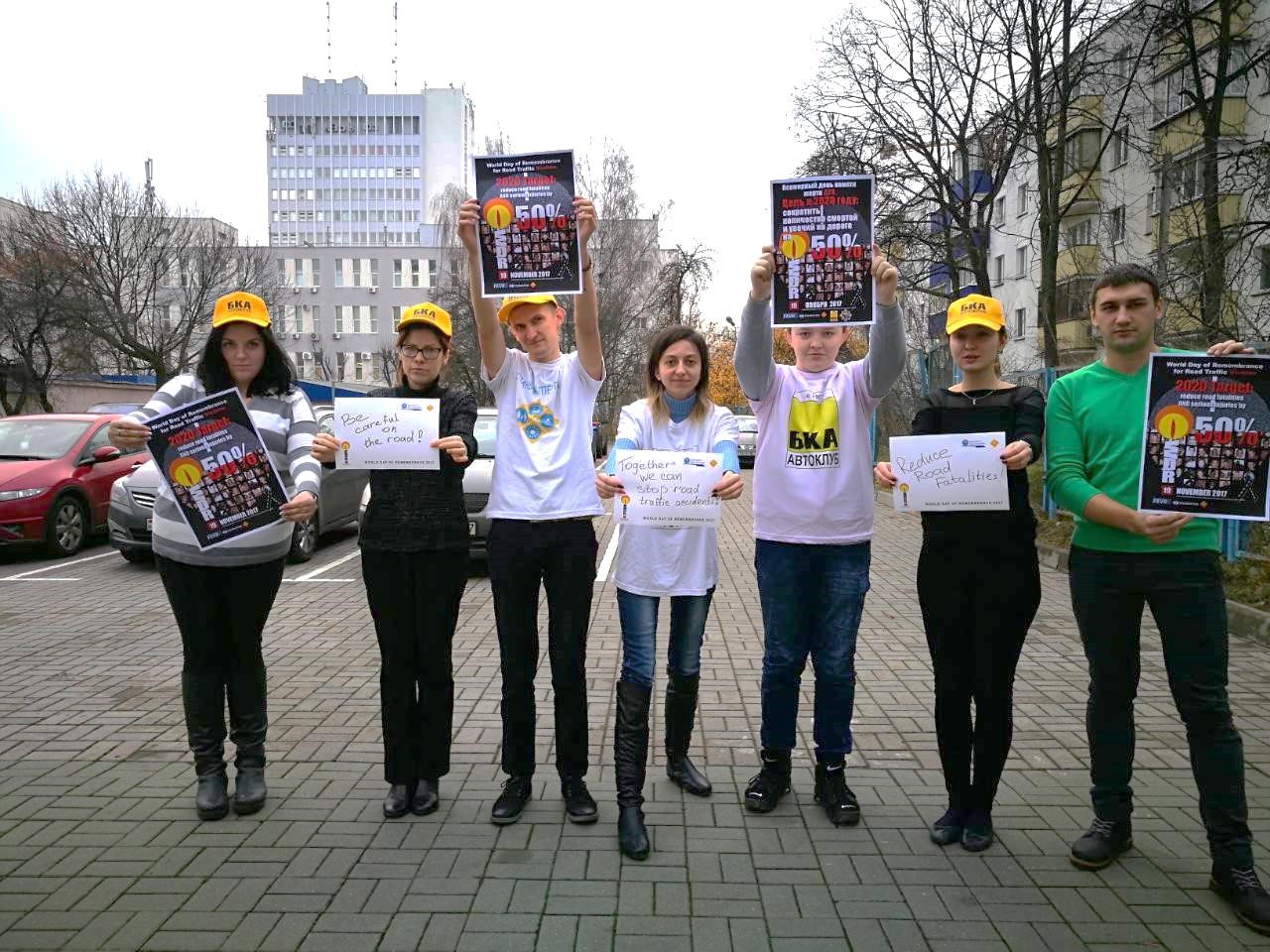 The Belarusian Auto Moto Touring Club (BKA) used WDoR to demonstrate to schoolchildren that road traffic crashes are avoidable provided that simple road safety rules are observed. In a school in Minsk, together with a representative of the road traffic police, BKA gave the children an overview of the history and mission of WDoR and the police representative provided the statistics on road crashes in Belarus and particularly in Minsk. Then the BKA team together with children analyzed the most typical causes of crashes. After a presentation on the basic principles of safe behavior, including the use of reflective elements, safe road crossing, seatbelts and helmets, clean air and a healthy environment, the children did a quiz to check their knowledge. They then participated in a one minute silence for road victims.
At the end of the session, the children used the Alliance toolkit WDoR signboards to write down their wishes and feelings and together with BKA representatives, teachers, and the police, released 150 white balloons.
BKA obtained the support of Raphael Musaev, the Honorary Consol of Bahrain in Belarus, and Stanislav Ogurtsov, the Honorary Consul of Cyprus in Belarus, who was pictured with a signboard, and Minsk TV attended their event. Read more about BKA HERE.
---