The Alliance welcomed three new members in March 2016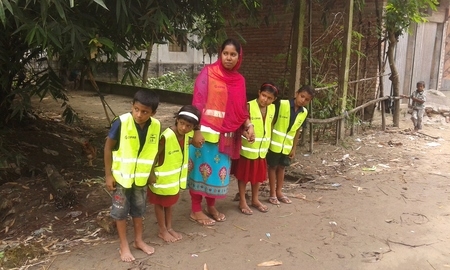 The Alliance is excited to welcome the three new members who joined the Alliance in March.
Safe Crossings is a Dutch non-profit organization on a mission to prevent road crashes in low- and middle-income countries, with a special focus on vulnerable road users. They implement road safety programs that combine small-scale adjustments to road infrastructure, practical training to school children and other selected road users, and active involvement from local communities.
Advocacy and Policy Institute is a leading organization in Cambodia focused on delivering effective advocacy training courses to civil society groups, community-based organizations, and local government throughout Cambodia. API promotes access to public information and supports communities to influence government action on critical issues.
Siraba Lakana works in collaboration with the National Traffic Safety Agency in Mali to promote road safety awareness, provide road safety information and training, assist road traffic victims, and improve road traffic infrastructure throughout Mali. API actively participates in all road traffic-related decisions made by the Malian Government.
Please stop by the new members' profiles on our website for more information about the important work these NGOs do to promote safer roads and reduce traffic-related injuries and fatalities around the world.
---