25 km/h School Zones in Punjab, India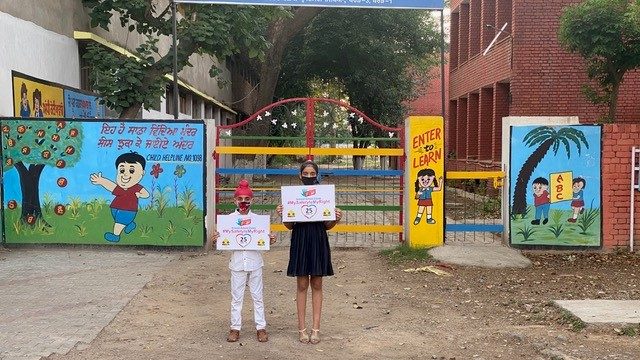 School zones are becoming safer in the State of Punjab, India, as a result of a notification, issued in April 2022 and signed by the Governor of Punjab.
The notification includes reduced speed limits of 25 km/h around schools for all categories of roads and vehicles, aligning it to national federal mandates and to international evidence that 30 km/h limits or lower should be put in place where people and vehicles predictably mix. It states that the Governor is "satisfied that it is necessary to restrict the maximum speed of motor vehicles [on the specified categories of road] in the interest of public safety and convenience." The notification also covers other municipal roads, and roads with four or more lanes.
A coalition of Alliance members, Avoid Accident, Patiala Foundation, and People's Trust Jaipur, has been advocating for the introduction of the 25 km/h limit through the Alliance Incubator Program, using the UN Global Road Safety Week #Love30 campaign as a campaign moment, building support and endorsements among decision makers. Now, their advocacy objective has been achieved. The next step is to ensure that the notification is implemented through signage and enforcement outside the approximately 19,000 schools in 23 districts in the State of Punjab. The coalition are working on an action plan.
The success is builds on a previous notification in 2020 that reduced speed limits in the State of Punjab, reversing a decision to increase them in 2018. Read more HERE.
---