Moldova: Toward a national default 30 km/h limit on local urban streets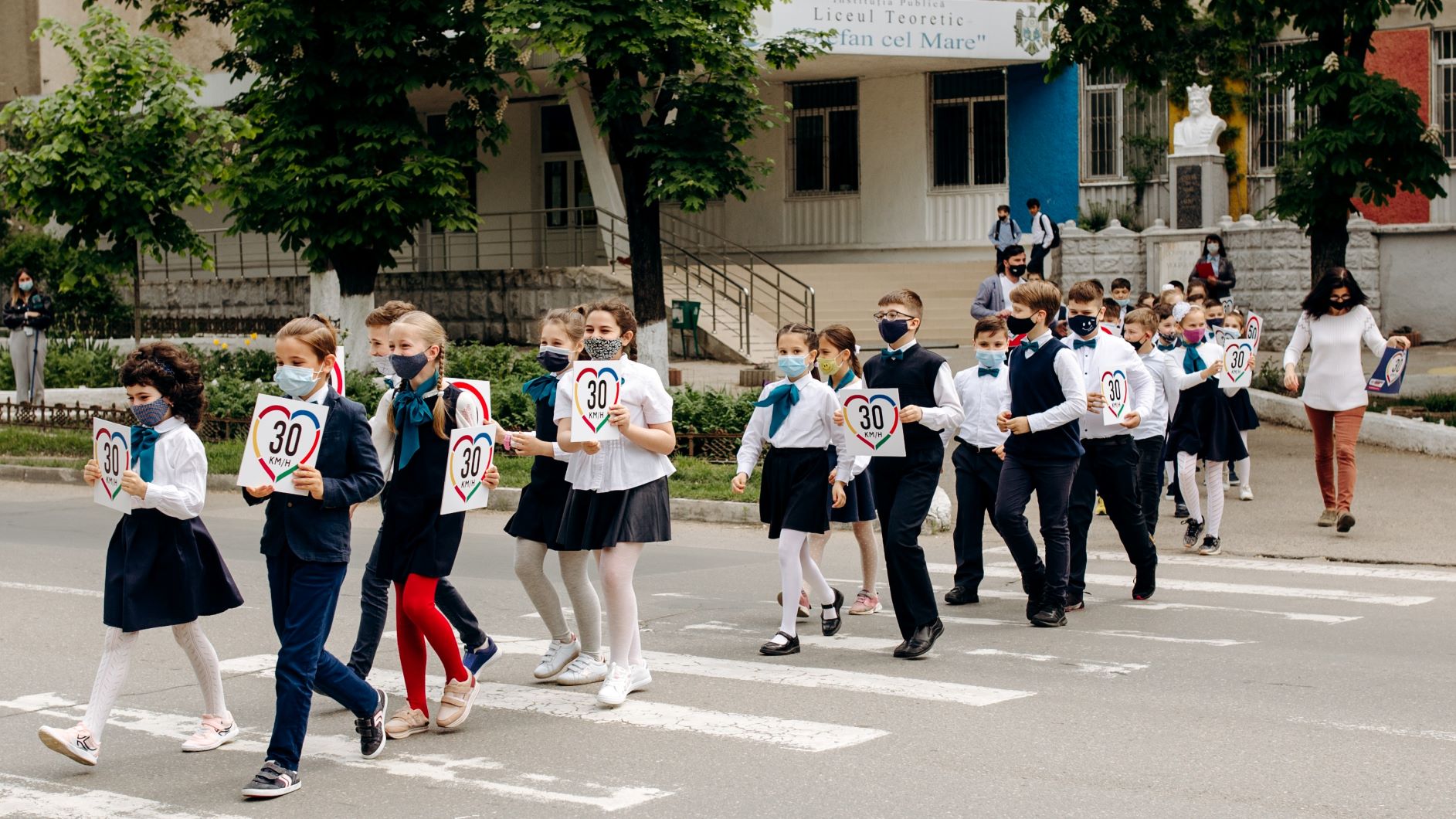 In Moldova, 63% of people in a survey conducted by ACM supported 30 km/h streets in urban settings and 92% around schools.
The survey was part of ACM's baseline study under the EASST "Working towards policy change for Safe School Zones" program which is supporting EASST partners to advocate for 30 km/h limits in school zones.
Due to this popular support for 30 km/h limits, ACM have been able to take the program a step further beyond school zones and are now pushing it to become the urban default limit nationally across Moldova. A local working group is being created to develop the policy change documentation and a draft policy change is expected to be developed and adopted by the end of 2021, although this is dependent on the result of elections. It is hoped that by the end of 2022, new legislation will be in place.
This step has been achieved through sustained advocacy activities by ACM. It organized a series of working meetings with the state representatives, decision makers, and road safety stakeholders including the Mayor's office, police, and National Road Safety Council and two round tables held during the UN Global Road Safety Week. Through these events, ACM demonstrated the evidence base and global momentum for 30 km/h limits. Both the local authorities of Chisinau, Moldova's capital city, and national officials were convinced to support 30 km/h limits in urban areas in Moldova. As a result, the State Secretary of the Ministry of Economy and Infrastructure committed to establish a working group to examine the potential for amending legislation and the new National Road Safety Strategy to make 30 km/h limits mandatory around schools and local urban streets where pedestrians and cyclists frequently mix with motorized traffic.
The Deputy Mayor of Chisinau, Victor Chironda, was a key supporter of the #Love30 campaign and commited to implement the 30km/h policy as a legal norm in the historical central areas of Chisinau.
ACM identifies several factors that have enabled its advocacy successes so far, in particular the series of meetings that it held with decision makers, dedicated officials and people with political and social leverage to demonstrate the benefits of 30 km/h and the active involvement of schools, local celebrities and influencers, and activists to help demonstrate community demand for the measure.
---