LEARN Training in Senegal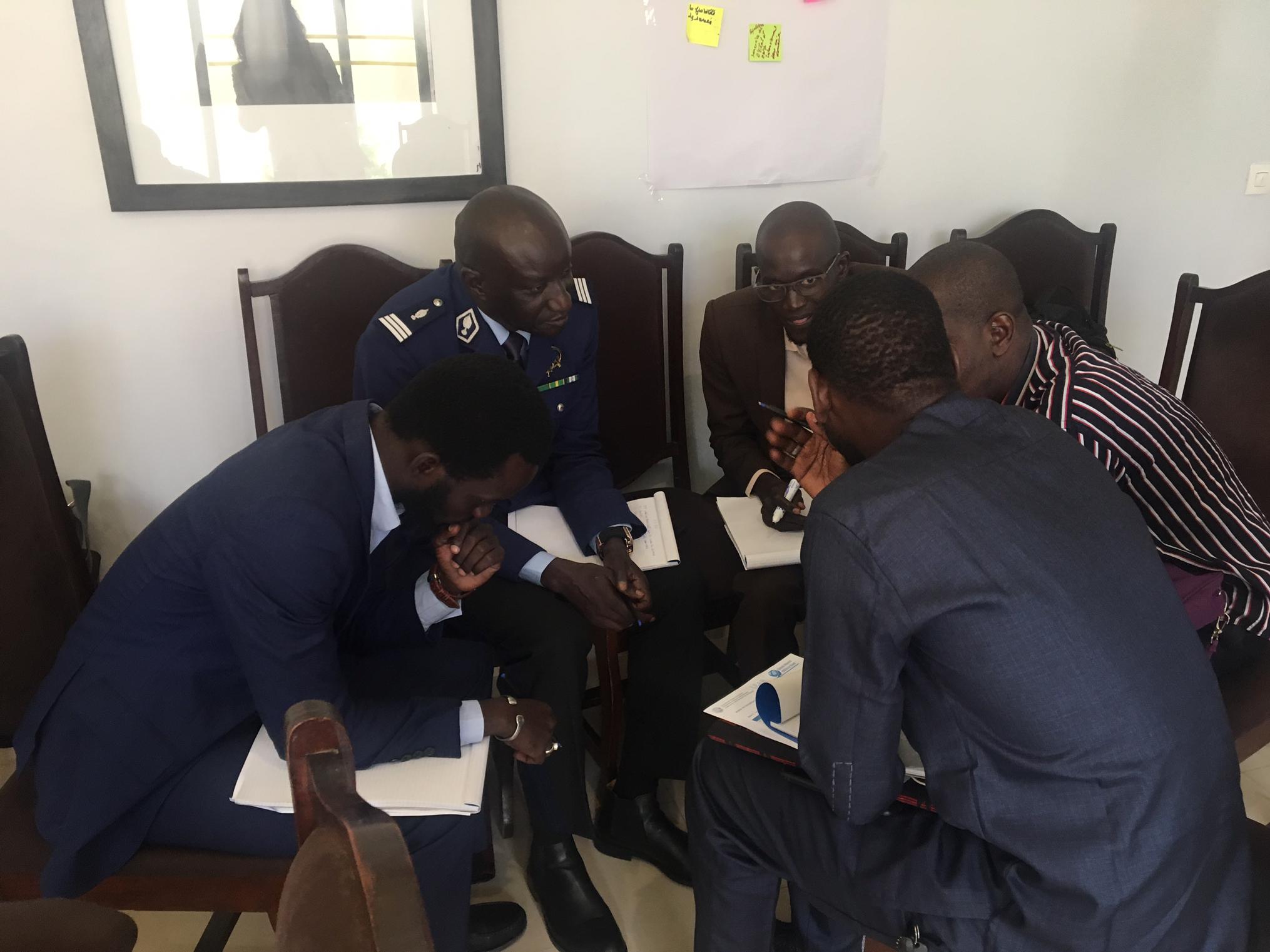 This week, representatives from national and local governments, NGOs, the private sector, media and academia have taken part in a two-day training workshop in Senegal designed to equip and mobilize different partners to join forces to improve road safety data. The data training culminated in a joint concrete action plan to assess risks, improve conditions, and advocate for greater road safety around schools.
The participating organizations were invited because of the role they play either in road safety, strategy and education, or infrastructure. Stimulating partnerships between these diverse organisations will improve data quality, increase available resources, and promote data sharing. Present at the workshop were representatives from Ministry of Transport, Road Agencies, National Police Service, Local Police forces, NGOs, Private sector, Academia as well the media.
The training is part of the LEARN (Learn, Examine, Review, Act, Replicate, Network) project, a joint initiative from the International Road Federation (IRF, Geneva) and the Global Alliance of NGOs for Road Safety (the Alliance) made possible thanks to the support of FIA Road Safety Grant Programme.
The project works toward the aims of the Africa Road Safety Observatory, a continent-wide initiative to share knowledge, statistics, and road safety interventions that work. The approach to partnerships and data that LEARN is promoting in Senegal will be evaluated with the objective of utilising it in other African countries.
"We need to institutionalise road safety education at all levels, from police school to senior management down to maternity school" said Mr Modou Kane DIAO – Head of Division policy and planification – opening the workshop on behalf of the Director for Road Transport at the Ministry. "Road safety data education will be crucial going forward".
"Partnerships and data are the heart of the activities of our Federation and so is capacity building. For the past 70 years, we have acted as catalysers to build and foster partnerships that deliver. With our work on the World Road Statistics, we try to equip decision makers and practitioners with the tools they need to make informed decisions and to tailor evidence-based solutions. We are delighted to work in Senegal with this varied group of stakeholders. Together, we are stronger and more effective" said Susanna Zammataro, IRF DG, in welcoming the participants.
Lotte Brondum, the Global Alliance of NGOs for Road Safety, said, "Momentum is growing in Africa for a coordinated response to the 272,000 deaths that occur on the continent's roads every year. Civil society is an essential partner in this challenge. It is the eyes, ears, and voice of communities. Governments across Africa need to recognize the role that NGOs, the private sector, and academia play in supporting implementation of national road safety strategies. We are excited that the Government of Senegal has taken the initiative to include stakeholders from different sectors in their plans and we look forward to evaluating what is achieved by these partnerships."
---