Good Practice Guide: Meaningful NGO Participation
Published 29 September 2021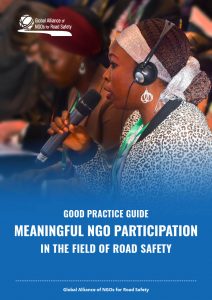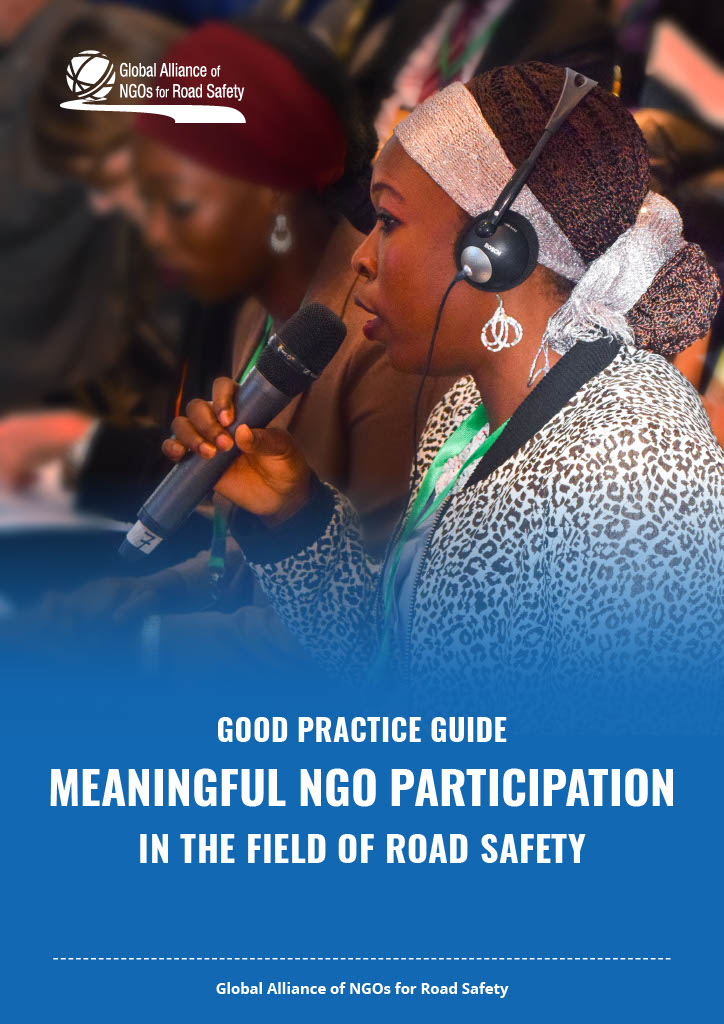 The Good Practice Guide on Meaningful NGO Participation in the Field of Road Safety demonstrates the unique and essential value of including NGOs in road safety policymaking and implementation.
The guide is a practical resource for NGOs and other civil society advocates, describing steps that they can take to position themselves more effectively with their governments and to get their voices included in decision making. It demonstrates how involving the voices of communities through NGOs is an essential tool toward achieving the targets of the Decade of Action 2021 – 2030.
The guide is based on the experiences of NGOs through an Alliance member survey carried out in January and February 2021. In the survey, 61% of NGOs reported that meaningful participation was a key enabler for their NGOs' contributions to the first Decade of Action 2011 – 2020, while 23% reported that its absence hampered their contributions.
Seven qualities of meaningful NGO participation
The guide identifies seven qualities exhibited by NGOs that have successfully engaged in meaningful participation, enabling them to influence policy and road safety outcomes.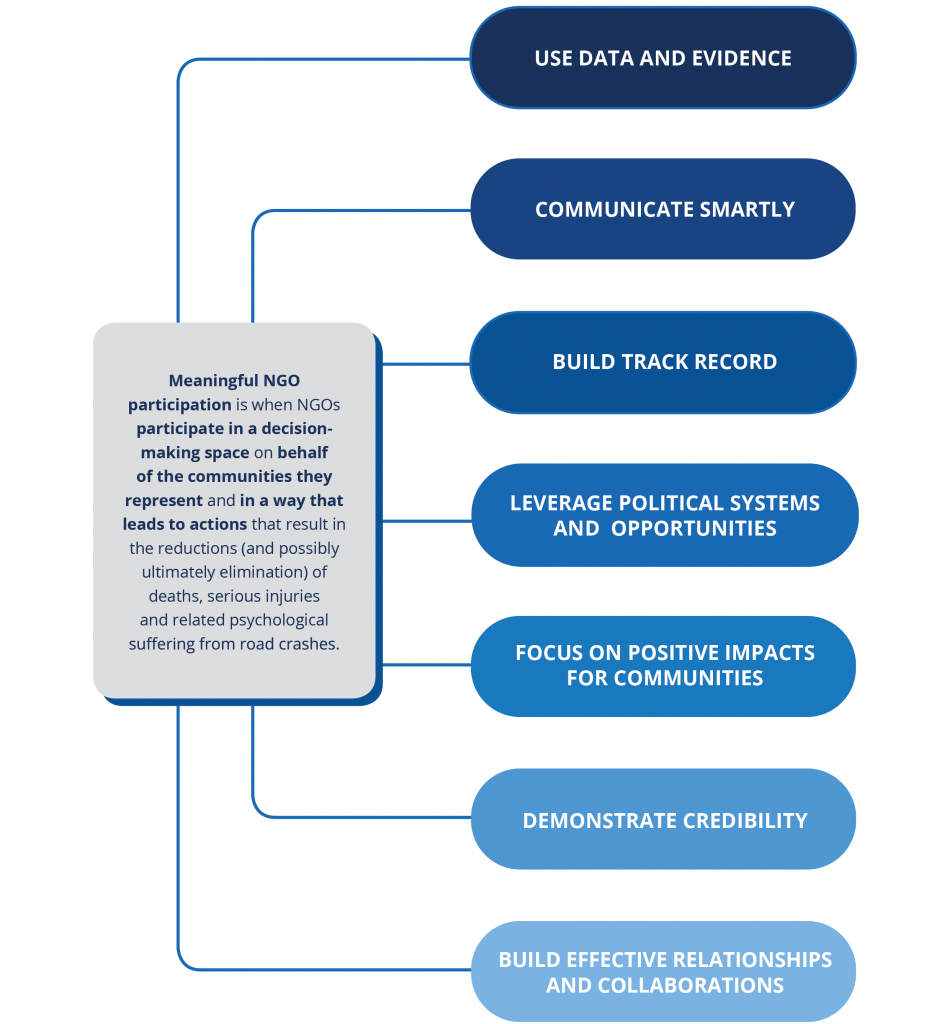 Meaningful NGO Participation Checklist
It includes a checklist for NGOs to measure and strengthen their engagement with policy makers and case studies giving real-life examples from Alliance member NGOs.