Live Session 1: Covid-19, Safer roads, and Urban Planning
COVID-19 has changed the way we use our streets and urban spaces. Despite the global tragedy being revealed by the pandemic, are there any lessons that we can learn from it to build better, safer, healthier mobility systems? Alliance member Parachute facilitated a panel on COVID-19, Safer Roads, and Urban Planning featuring Jennifer Keesmaat, The Keesmaat Group and formerly Toronto's Chief City Planner, and Oliver Moore, Urban Affairs Reporter for Canadian national newspaper Globe and Mail and a Vision Zero advocate.
Watch the recording
Watch the full session here on our YouTube channel.
Read the summary
Key Outcome
What will happen next in the planning of our roads and communities is not predetermined but a choice—and governments have always had that choice and we must push for planning that meets the pluralistic needs of the community.
Key opportunity for NGOs
This is an opportunity to accelerate progress towards fairer cities that work for everyone.
Key points
Urban planning should not be fixated on the physical city, but more on the people who use them: An example is gender: cities must plan for what women's needs are, engage their participation, then build the physical environment.
Community mobilization: City planners shouldn't attempt to frame a single plan that represents the public interest but instead represent and plead the plans of many interest groups. In other words, planning should be pluralistic and represent diverse interests, especially minority interests and the poor.
We may see a backlash toward public transport and population density due to Covid-19: but Asian cities have shown us that density is not the issue. If we want to deliver on safe cities, we must avoid placing the blame on density: density can accelerate our progress toward the SDGs – we must not fall prey to reactionism.
The need for collective action: safe roads do not lie with the individual alone. A new perspective is needed for road safety. We must shift the debate beyond calls for more regulation and training, and instead focus on the need for collective action to push for improvements that serve everyone – including pedestrians, cyclists and motorcyclists.
Power of ideas as opposed to conflict of interest: shared ideas and public attitudes are critical in shaping perceptions and policy responses for safer roads. Political economy analysis often focuses on conflicts of interest, but we need to pay more attention to the power of ideas too and the interconnectedness of sectors.
We need a different approach to service before, during, and after the pandemic: social distancing will be with us for a while – we must be open to innovative mitigations to enable public transport.
Strategy for NGOs:
Advocacy: Sell the cost-benefit of improving road safety and the financial benefits for cities and people. Tell decision makers: if you care about balancing the city budget, reduce road risks. The link has not been clearly enough made for city authorities. Balance the health risks of population density against the health risks of long commutes and more motorized journeys.
Use data: in Toronto city center, cars were transporting 16% of the people but taking up 64% of the road space. Businesses will get on board if the data is presented in a compelling way.
Media: tie your story to the COVID-19 pandemic to gain attention.
Capacity building: Use of best practices and case studies of what is happening and tyini this to small advocacy activities.
About the panelists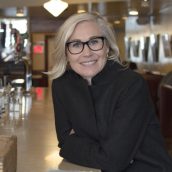 Jennifer Keesmaat is an urban planner passionate about creating places where people flourish. Named one of the "most powerful people in Canada" by Macleans, one of the "most influential" by Toronto Life, and one of the top Women of Influence in Canada, she spent five years as Toronto's Chief City Planner, where she was celebrated for her forward thinking and collaborative approach to city-building.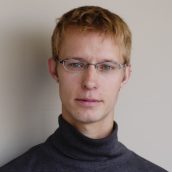 Oliver Moore joined The Globe and Mail's newsroom in 2000 and has spent the last seven years reporting on urban issues. For most of that time he wrote about urban transportation, including investigations into and sustained coverage of pedestrian safety that helped make the issue a political priority at Toronto city hall. For the last year his job has expanded to include urban affairs more broadly, while still allowing him to write about how we can move safely through cities.