World Day of Remembrance 2018
The 25th World Day of Remembrance for Road Traffic Victims (WDoR) was commemorated on 18 November 2018. The day was marked by many Alliance members through vigils, memorial services, campaign events, rallies, and social media.
The Alliance collaborated with WHO to produce social media banners that were posted via Facebook and Twitter to an audience of over 5 million people and were shared over 1000 times. The banners promoted the theme "Roads have stories" through stories of NGOs and individuals demonstrating how actions such as wearing a helmet, seat belt, or child restraint, can make happier stories for our roads. See the banners and read the stories HERE.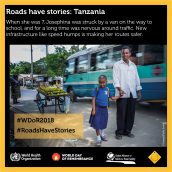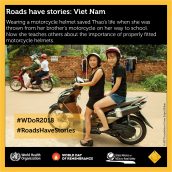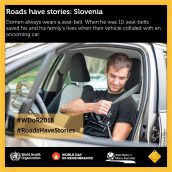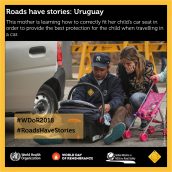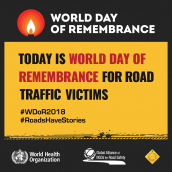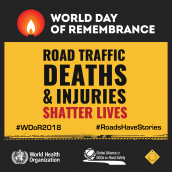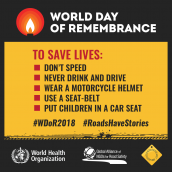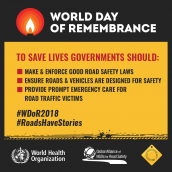 Key Events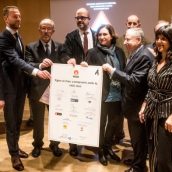 The European Federation of Road Traffic Victims (FEVR), the creators of WDoR, held their 25th anniversary event in Barcelona, Spain, in collaboration with Prevencio de Accidentes de Traffico (P(A)T). Speakers included Jeannot Mersch, President of FEVR, Jean Todt, the UN Secretary-General's Special Envoy for Road Safety, representatives from the EU Commission and Catalan government, and the mayor of Barcelona.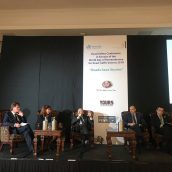 The Government of Malta, the European Office of WHO, YOURS, FEVR, and the Tara Malou Licari Fund, featuring Jean Todt, held an interactive event and a panel discussion in Malta on meaningful youth engagement in designing a safe mobility system. The panel brought together specialists and experts working with youth, alongside YOURS' young advocates.
NGO events and commemorations around the world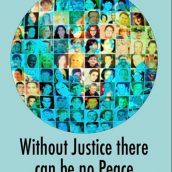 Alliance members and other NGOs around the world commemorated World Day of Remembrance. Here are a selection of their events and campaigns.
International Road Victims Partnership promoted WDoR through a series of video stories from victims and their families.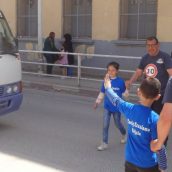 Association Tariq Essalama Bejaia ran an event with children to promote good road behavior.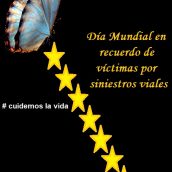 TECPREMER Asociacion Civil held a mass and a candlelit walk.
Benin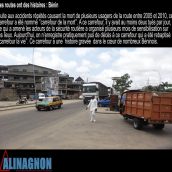 Alinagnon demonstrated how changes to an intersection have made a big difference.
Cameroon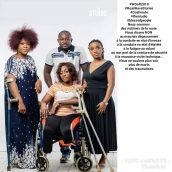 ADPP Amputes held an event and profiled survivors with amputations.
India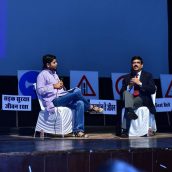 Muskaan NGO held an event featuring interviews with surgeons, family members of victims, and journalists. The event also involved children from local schools.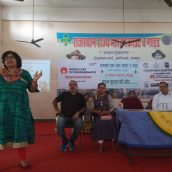 People's Trust Jaipur held an event with police and family members of road traffic victims. Prerana Arora was featured on All India Radio talking about WDoR.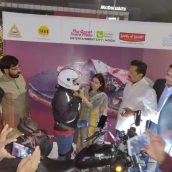 TRAX held an event lighting candles for victims with members of the traffic police, family members of victims, and celebrity ambassadors. The event culminated in the sending out of motorcyclist Ms. Pooja on "Mission Helmet". Ms. Pooja will bike to a number of cities in India, including Jaipur, Agra, and Bhopal, ensuring that motorcyclists and their passengers are wearing ISI-marked standardized helmets.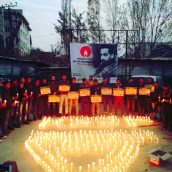 KRSF held a candlelit vigil and shared road safety messages from dignitaries.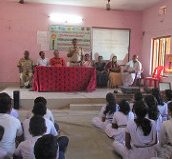 Women & Child Welfare Society held a panel event with the local police.
Iran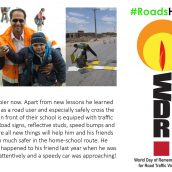 Road Safety Pioneers shared stories on social media.
Kyrgyzstan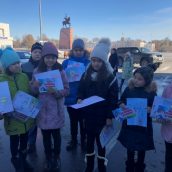 Road Safety NGO organized a series of activities under the title "Following the rules we save lives" and involving traffic police, school children, and Red Crescent volunteers.
Mozambique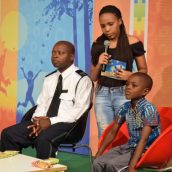 AMVIRO held two debates both of which were broadcast on television: one with road safety stakeholders and victims, the other with over 100 children.
Philippines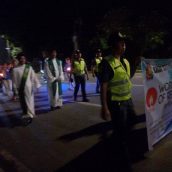 Project C.A.RE.S. held a memorial walk culminating in prayers, hymns, and a blessing of the new road crash victims registry in the Philippines.
Senegal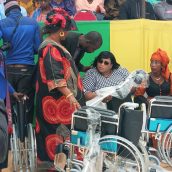 Laser International held a parade and donated orthopeadic equipment to victims' organizations.