REMEMBER, SUPPORT, ACT: Uniting for Safer Roads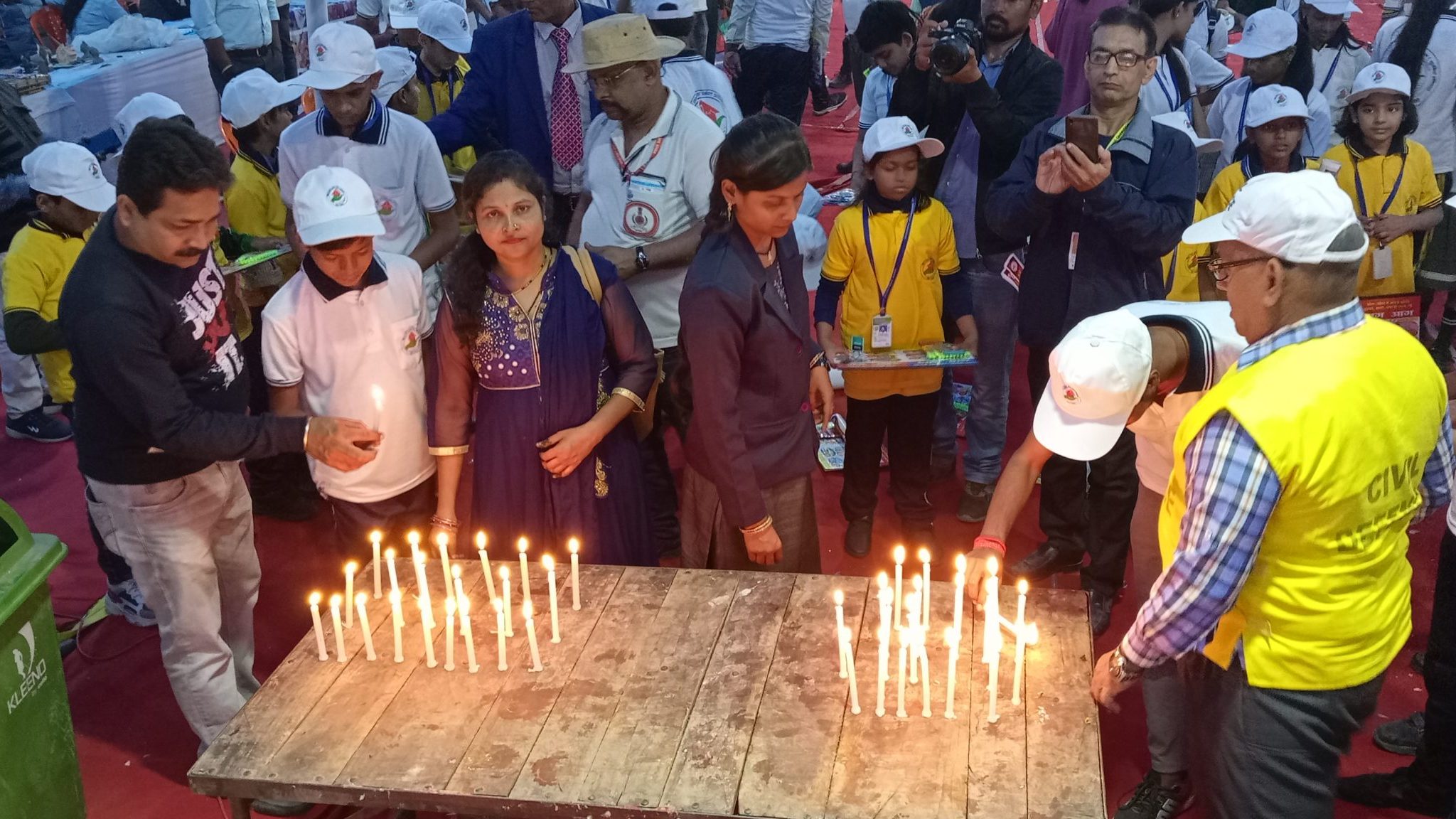 India: Candlelight march and training session organized by Sankalp Jyoti
The World Day of Remembrance for Road Traffic Victims focuses us on the heart of road safety: to the reason we do what we do. It is a solemn pause that serves as a poignant reminder of the profound negative impacts road traffic crashes have on human lives. As an alliance of NGOs advocating for road safety, this drives our shared commitment to create safer, more livable communities and to see every person guaranteed their right to safe mobility. This day, we reflect on our mission, encapsulated by the powerful words: REMEMBER, SUPPORT, ACT.
We pause to remember the countless lives lost and changed by road traffic crashes. We recognize that behind every statistic lies a personal story, a family affected, and a community forever changed. We are reminded that our work is grounded in the very real and human consequences of road traffic crashes. By remembering, we are not only acknowledging the human impact of these crashes, but also honoring those we have lost.
Globally, someone dies every 24 seconds because of a road traffic crash, with many more injured. Whether you have had a firsthand experience or have loved ones who have, road traffic crashes can engender psychological issues, avoidance behaviors, and instill a sense of constant apprehension which could necessitate professional psychological help. NGOs have taken up the responsibility to advocate on behalf of those lives lost, their families and those who are injured as they carry the burden of pain and loss. It is our responsibility to support them in their journey towards healing and recovery, especially where the system has failed them. This support is not based on sympathy alone but is driven by a sense of accountability, grounded in evidence of what works.
We also turn our remembrance and support into action. We know that evidence-based actions are the key to holding our governments accountable for their commitment to the safety of all people. Priority interventions such as 30km/h zones, traffic calming, pedestrian facilities, lower speeds, and helmet laws and enforcement provide a path to full lives and safer communities.
We are driven to act both because of the pain that road crashes cause, and also a desire for safer, more livable communities, greater equity, and the aspiration to contribute meaningfully to a major development issue enshrined in the Sustainable Development Goals.
The World Day of Remembrance was founded 30 years ago by bereaved families and has become a powerful global movement for advocacy commemorated by NGOs, governments, private sector organizations, and individuals. Whether we have personally lost someone or whether we stand with those that have, whether our NGO places more emphasis on on remembrance, support, preventative action or all three, the World Day of Remembrance reminds us that our transport planning and systems must put people at the center. It is a powerful opportunity to reflect and remember the lives that have been lost, support those who continue to suffer, and act to create a safe future where the pain and loss from road traffic crashes are but distant memories.
---