Member Feature: Partnerships for Victim Support in Mexico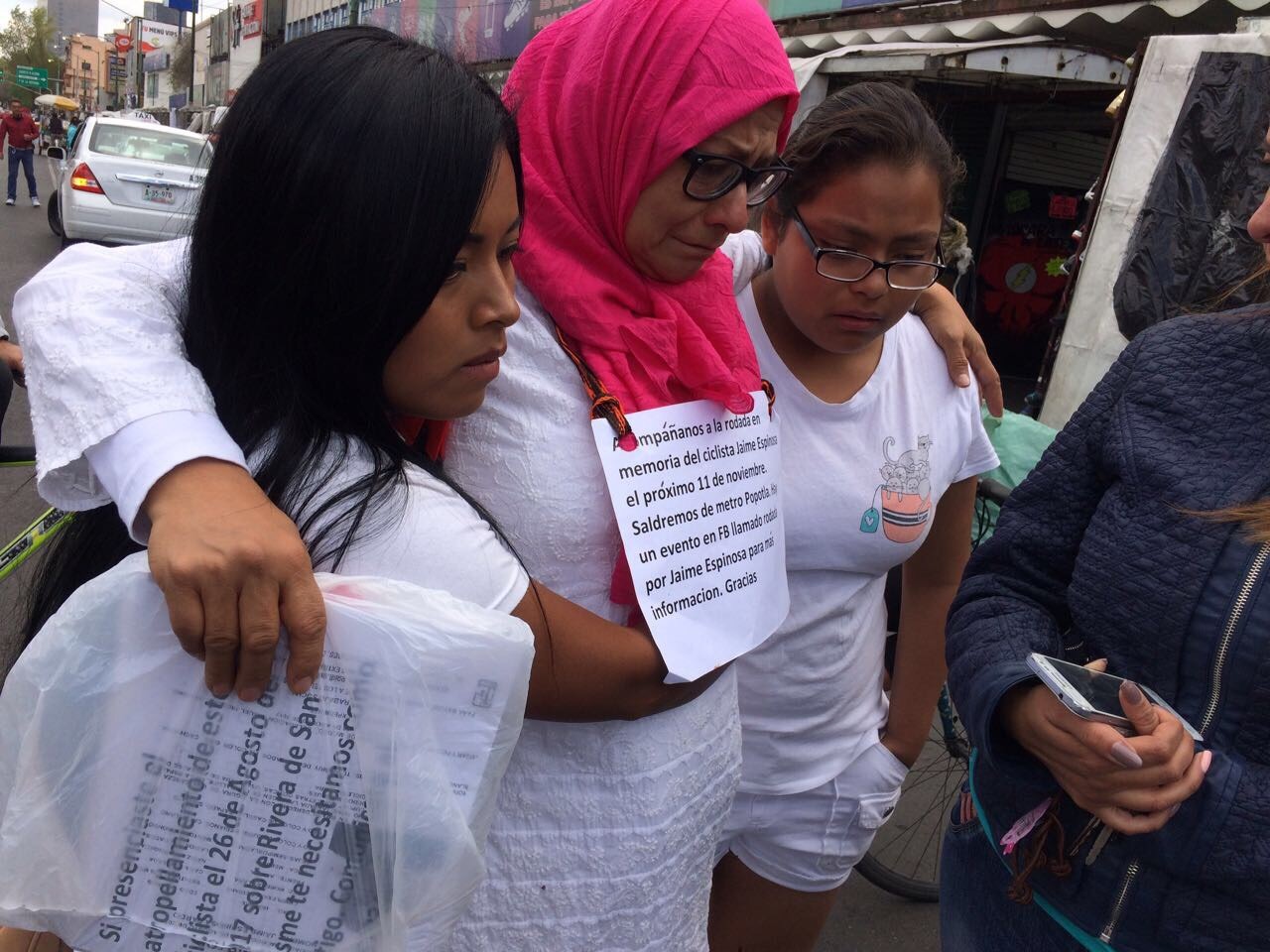 Alliance member México Previene is a small organization facing a vast challenge. Every day, 45 people die on the roads in Mexico. In Mexico City alone, where México Previene is based, there is an average of three fatalities a day. 
México Previene Director Fernanda Rivero quickly realized that, with only 6 employees, the organization could not tackle on its own the range of issues faced by victims. It identified key areas for victim support, assessed which organizations might have the right expertise to help, and approached them to develop partnerships. México Previene met with each organization and presented the case for supporting victims in Mexico City as one of four Vision Zero cities. Together with Vision Zero, it created protocols for the support of victims and their families.
Since then, México Previene has built partnerships with ten organizations, forming a network of free-of-charge support. Most, but not all, are NGOs; they do not all have a road safety focus but they do have expertise in the key areas identified, which include:
Psychological support and counseling
Medical care 
Legal advice 
Living with disability, providing advice on how to use a wheelchair and how to live a new life
Job support, helping disabled victims to live independently
Thanatology, helping victims families deal with the death of a loved one.
México Previene acts as a one-stop resource for victims. When it first makes contact with victims or their families, it assesses what they need so that it can make a referral to the right organization. Sometimes, it isn't straightforward: victims might not think that they need psychological support at first; in these cases, México Previene follows up later by checking in with the victims.
Social media is a vital tool for México Previene's work. It is the means by which it connects with its network of organizations and is also how it receives most of its referrals. In the event of a crash, paramedics and other members of the emergency services, media contacts, or other passersby can notify México Previene via Twitter if they have come across victims who would benefit from the organization's services. One of the NGO's network of volunteers then goes to the site to find out more and speak to the police. The method is informal, but, says Fernanda, it has proved effective: "Social media is quick and easy. A telephone call takes time, and, if it is at the weekend or out of hours, they might not be able to reach us quickly."
The network of partners in Mexico City is working well, and México Previene is now looking to extend its services outside the city to another state. Here, its model is facing challenges. There are only three NGOs in the region where México Previene wishes to work, and it cannot find sufficient expertise to start the program. Undeterred, it is considering potential partners to provide free support to victims as well as approaching universities, seeking partnerships that will help students in relevant fields to offer their time.
Naturally, as a victim-support organization, México Previene has been running activities with its partners for the World Day of Remembrance for Road Traffic Victims (WDoR). It also uses the day to advocate for urgent change. For three years, México Previene and other road safety NGOs in Mexico have been petitioning the government for stronger laws covering, among things, vehicle safety, victim support, a new road safety agency, and systematic observation of traffic incidents, to provide an evidence base for intervention. It will find out in the next few weeks if the law will be approved and implemented. This year, México Previene's WDoR activities have focused on raising awareness and support for the new law in these vital final weeks. "It will be a really good law," says Fernanda. To push for the new law, México Previene held a press conference with the media, linking the new law to the Decade of Action for Road Safety 2011–2020, ran a social media campaign, and organized activities focused on pedestrians and cyclists. Over the weekend of WDoR, it painted bicycles in white and placed them by the roadside as memorials to cyclists who died as a result of road crashes.
To find out more about México Previene, click HERE.
---