#SpeakUp: I demand 30 km/ph Speed Limits Around Schools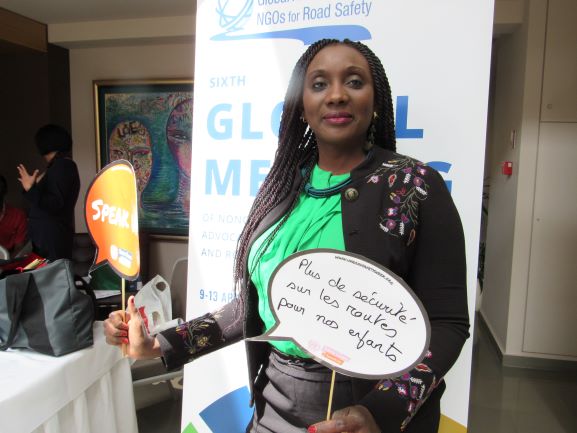 In Senegal, the majority of children walk to school. Children account for 13% of road fatalities in the country.
As the demand for its UN Global Road Safety Week campaign, LASER International are calling the Ministry of Infrastructure, the National Assembly, and Network of Parliamentarians for Road Safety for mandatory 30km/h speed limits around schools, first in the capital Dakar, and then throughout the country. Awa Ndeye Sarr, the founder of LASER International, hopes that this could all be achievable by the end of 2020.
Its UN Global Road Safety Week campaign focuses on "heroines" including Members of Parliament and community leaders, celebrating and empowering women leaders to demand concrete actions for safer roads.  It will feature a #SpeakUp walk with women and road safety stakeholders, as well as a media campaign, using pictures, stories, and demands from the heroines, to reach out to female community leaders in the suburbs to be "road safety ambassadors." 
LASER International's UN Global Road Safety Week campaign kicked off on Monday with a launch event at the national parliament involving the road safety heroines and included the call for 30km/h speed limits. Other events are being held throughout the week.
Read more HERE.
---