#Speak Up: I Demand a Safe School Zone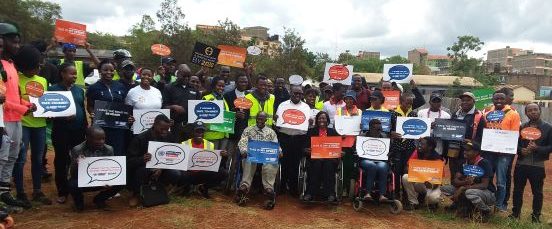 Kenya is fortunate to have a strong coalition of road safety NGOs working together. These NGOs also have a good relationship with the lead government agency for road safety, the National Transport And Safety Authority.
The UN Global Road Safety Week is enshrined in legislation and so on Monday 6 May, the NTSA alongside the NGOs, held an opening ceremony and a procession in Nairobi.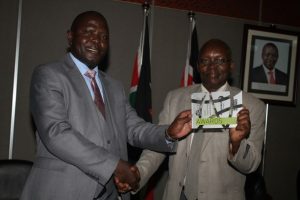 The opening ceremony also hosted the first Global Fleet Awards, an initiative from UK-based Brake, working with local Kenyan NGO, Pamoja Road Safety Initiative. The awards are presented to private sector organizations that demonstrate safety and sustainability best practices standards in fleet 
management, including in low- and middle-income nations where occupational road risk management is in urgent need of promoting and encouraging. The first award was presented to Easy Coach Ltd.
During the week, over 500 petitions have been signed with four demands:
safe journeys
improvements to existing infrastructure
management of speed
leadership
Today, ASIRT Kenya, along with Save the Children, Smart Drivers Organization, Pamoja Road Safety Initiative, Usalama Watch Initiative and other NGOs, are running an event outside Murema Primary School with a performance by school children and a local performer with a specific demand for safe sidewalks. It is not the first time that these NGOs have drawn attention to this school. In 2018, Save the Children assessed the streets around Murema Primary School for their Alliance Advocate assessment and held a #MyStreet campaign. As a temporary measure, street vendors were moved from the side of the road, because their presence was forcing children to walk on the road to school, but now the vendors are back. Further advocacy is needed to find a permanent solution so that children can walk on a sidewalk instead of the road.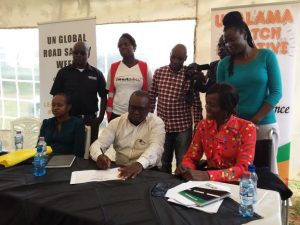 The NGOs' campaigning is paying off. They have received a commitment, signed by government's Dr. Duncan Kibogong, NTSA, witnessed by five NGOs and the Ministry of Health in response to their four demands.
By working together, the Kenyan NGOs increase their #SpeakUp voice and and increase their power to influence decision makers and effect change. Partnerships are key to effective advocacy.
---