#SaveKidsLives goes national in India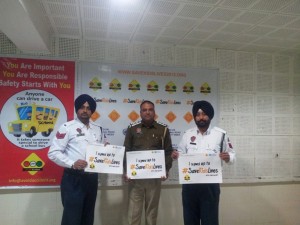 The first national launch of the #SavekidsLives happened in India this weekend.
Activities took place around India, among high school students in Brilliant College of Education in Punjab, with Save Kids in Mumbai. In association with the Traffic Police in Shivalik Public School, Avoid Accident, a member NGO of the Alliance based in Mohali, India, organized a training session called "YOU ARE IMPORTANT, YOU ARE RESPONSIBLE – SAFETY STARTS WITH YOU" for school bus drivers. Continue reading….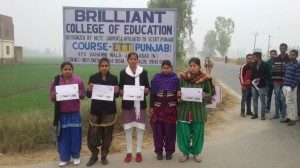 Placing a particular focus on the personality of drivers, the training helped them understand how important and responsible they are in transporting the children to school. They were also trained on how to bear the emotions of anger and haste and to build relationships with children on board through active interaction.
In Pune City, Maharashtra, Action for Pune Development was able to form a team of over 30 volunteers who will help gather over 20,000 voices to support the #SaveKidsLives declaration. Just recently, the organization was able to successfully form a collaboration with 10 schools who will provide support in spreading awareness about the importance of pedestrian safety and the use of helmets, seat belts etc.
---