#Love30: Local specific commitment to save lives in South Africa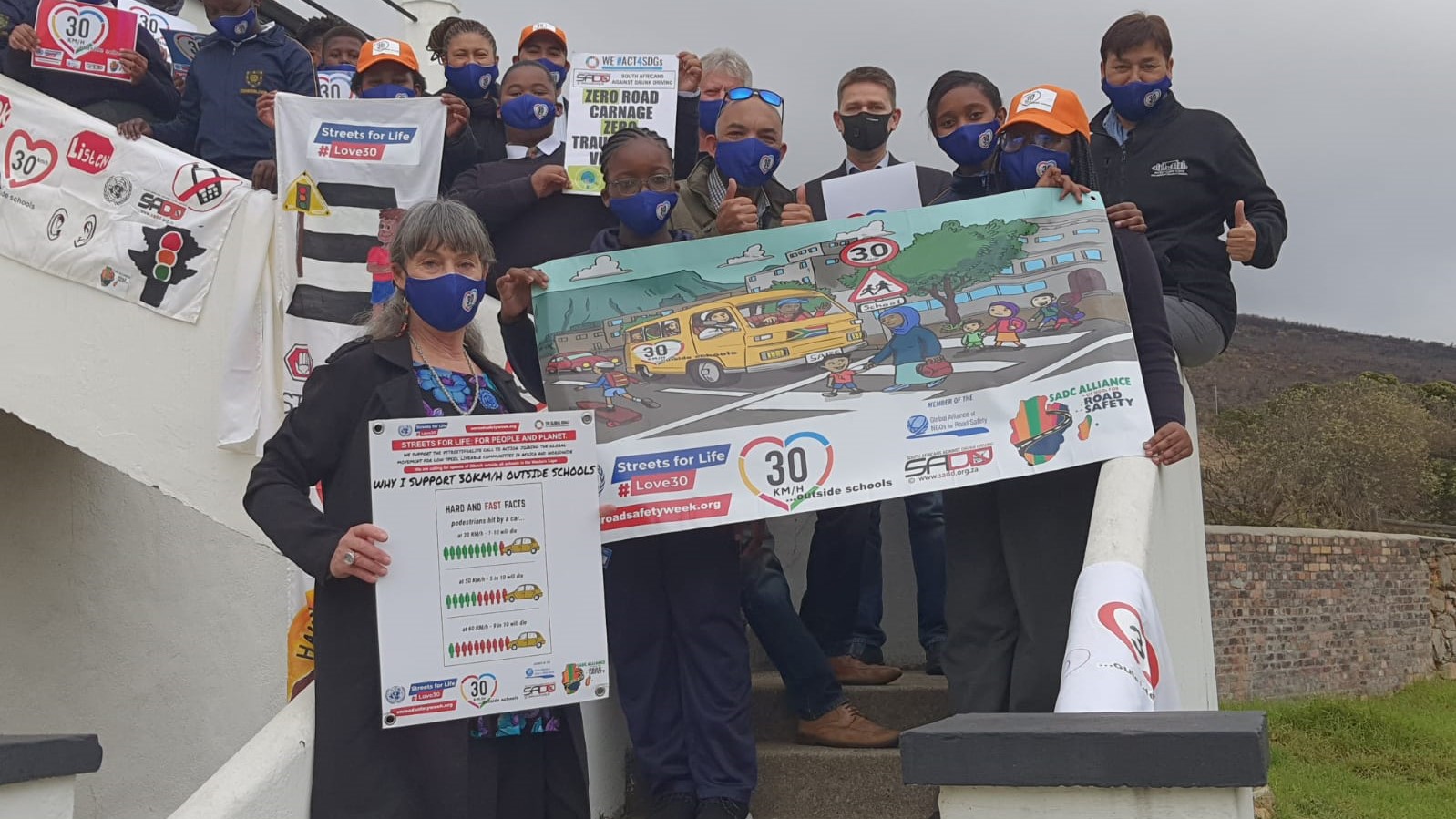 During UN Global Road Safety Week, South Africans Against Drunk Driving (SADD) obtained the commitment of Alderman Felicity Purchase, the Mayoral Committee Member for Transport, City of Cape Town, who holds the ability to change speed limits in the local area, to reduce speed limits around most schools in the Zonnebloem area of Cape Town to 30 km/h at selective times of day (when children are arriving at or leaving school).
The commitment was obtained at an event held jointly with fellow Alliance member Global Road Safety Partnership South Africa on 19 May 2021 in Zonnebloem and took the form of a pledge signed by the Alderman utilizing #CommitToAct.  
The commitment was welcomed by the schools in the area.  Deon May, Principal of Zonnebloem Boys' Primary, said, "The Zonnebloem schools are extremely happy and excited about the launch of the streets for life campaign in the Zonnebloem/District 6 area. In the afternoons, hundreds of learners from the surrounding schools meet their learner transport in the area … Both taxis and private vehicles often speed down and up this road. We've had two learner fatalities and six serious injuries from surrounding schools and many horrific accidents due to speeding and or lack of road user sense. The [30 km/h limit] will definitely assist in reducing fatal accidents." The Principal was a key community stakeholder for SADD, facilitating connection to the other Principals in the area and mobilizing parents to sign a petition, which received 408 signatures, for the City to alter the speed limit around the schools.
The NGO benefits from the commitment being crafted very specifically, in collaboration with the Mayor's committee, in a way that is being following up even though Alderman Purchase has moved to another department.  The process is well underway to being implemented in the near future.
---