Launch of the Manifesto #4RoadSafety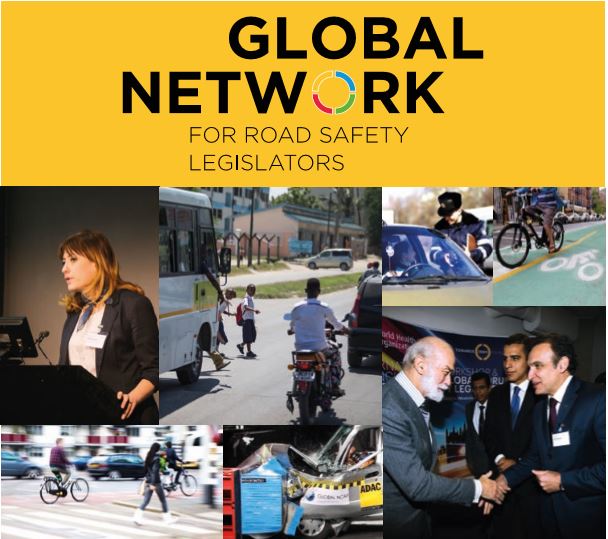 On Monday 8th May the 'Manifesto #4RoadSafety' is being launched by the recently established Global Network for Road Safety Legislators which is hosted by the Towards Zero Foundation. The Manifesto has been endorsed by the Global Network's Leadership Council which consists of a cross party group of senior Parliamentarians from Africa, Asia, Australia, Europe, Latin America, the USA and the UK. The Manifesto includes 10 recommendations designed to support the UN Decade of Action and the Sustainable Development Goals' target to halve road deaths and injuries by 2020. It endorses the WHO's SAVE LIVES policy package released today and makes recommendations on speed management and the Safe System approach, occupational road safety, good governance, funding for road injury prevention, the role of the multilateral development banks, and proposes a new UN target for road safety in 2030.
The launch, during the UN Global Road Safety Week, is the first step in a global campaign to encourage Parliamentarians worldwide to endorse the Manifesto and become champions of effective road injury prevention in their own countries and regions. This represents an unprecedented opportunity to mobilize political leadership in support of effective road safety policies and laws. 
A copy of the Manifesto is attached and can be viewed here: http://bit.ly/Man4RoadSafety. It will be launched in London at midday GMT on 8 May 2017 by Barry Sheerman (Chairman of Global Network for Road Safety Legislators) together with the Lord Robertson (Chairman of the FIA Foundation), HRH Prince Michael of Kent (Patron of the Towards Zero Foundation), and Dr Etienne Krug of WHO. There is a new website for the Global Network at www.4roadsafety.org and images are available at: www.flickr.com/photos/4roadsafety. They will also be using the following social media channels and hash: https://twitter.com/4roadsafety; https://www.facebook.com/4roadsafety/; http://bit.ly/4roadsafetyYT; https://www.instagram.com/4roadsafety/; #4roadsafety; #MPs4roadsafety.
---