iRAP Launches "3-Star or Better" Brochure in Spanish and Portuguese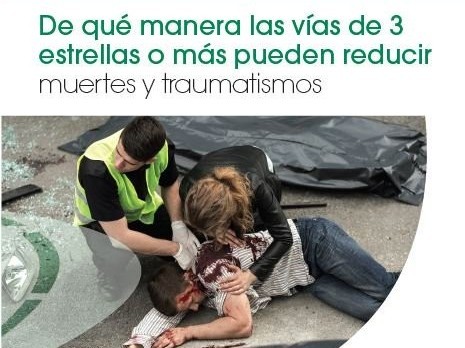 The International Road Assessment Programme (iRAP) has just launched Spanish and Portuguese versions of its "3-Star or Better" advocacy brochure.
"How 3-star or better roads can cut death and trauma" is a four page brochure, also available in English, which aims to support iRAP members and road safety professionals in their meetings with key policy makers.
The brochure provides key statistics and cost-benefit analysis to make the economic case for improving road infrastructure in order to help reduce deaths on the world's roads by 2020 to less than 50% of their 2010. It features case studies and national 3-star policy targets and sets out recommended policy goals.
The new language versions are in a downloadable print ready PDF format. They are the latest additions to a suite of 3-star or better materials that iRAP is developing to support members and road safety advocates promoting and implementing the goal of 3-Star or better roads. You can access the guide in iRAP's designated 3-Star or Better center HERE.
---