Global Roundtable Toward Accountability for Safer Roads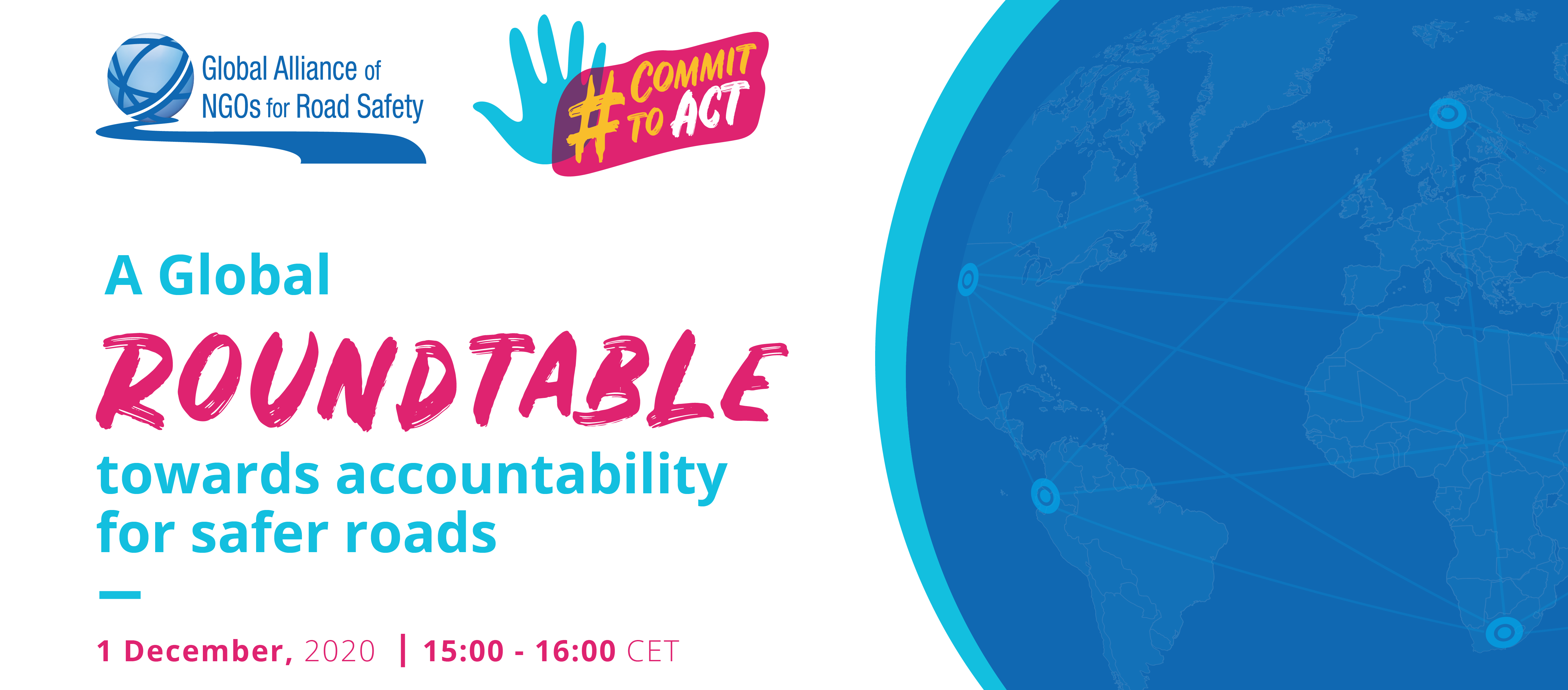 On 1 December 2020, decision makers from Colombia, Vietnam, and the European Union, joined a roundtable organized by the Alliance to discuss progress on commitments that their governments had made as part of the 2019 #CommitToAct campaign and which are featured on the Alliance's Commitment Tracker.
Panelists included Director Luis Felipe Lota and Ms. Maria Isobel Rodriguez, National Road Safety Agency, Colombia; Dr. Khuất Việt Hùng, Vietnam National Traffic Safety Committee; Mr. Matthew Baldwin, Directorate-General for Transport and Mobility, European Commission.
Alliance members Ms. Chinara Kasmambetova, Road Safety NGO, Kyrgyzstan, and Mr. Horst Heimstadt, Private Sector Forum for Road Safety, Namibia, discussed commitments that they had secured in their country and the challenges and successes.
The session was be opened by Mr. Jean Todt, UN Secretary General's Special Envoy for Road Safety, and summed up by Dr. Etienne Krug, Director, Social Determinants of Health, WHO.
Watch the session here:
---