Global Meeting sets pace for Decade of Action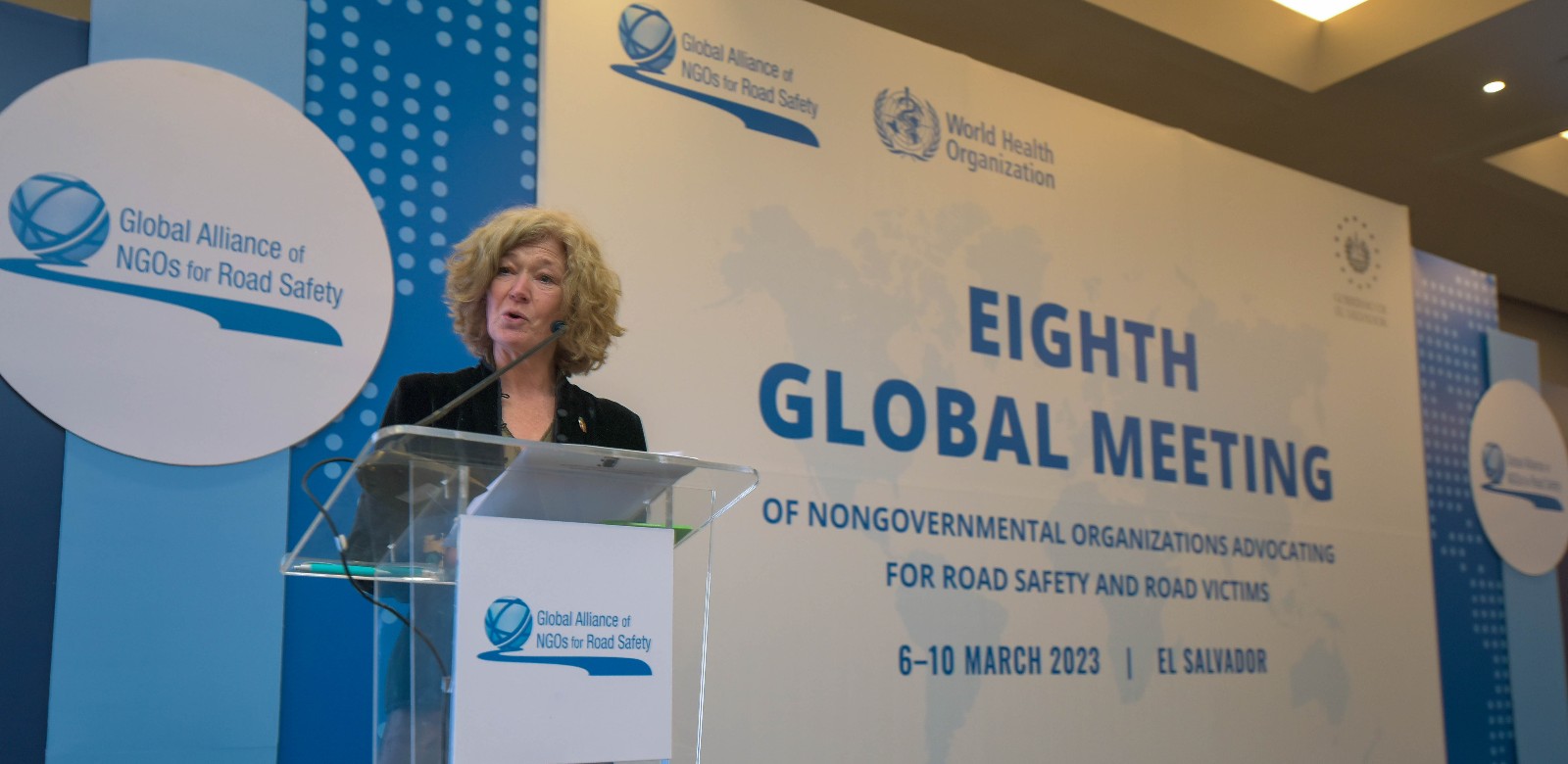 The Eighth Global Meeting saw NGOs push for more accountability by their governments and implementation of evidence-based interventions to reduce traffic deaths and injuries by 50% by 2030.
The highlight of the event was the launch of the Accountability Toolkit, that will equip NGOs to hold their governments accountable for the safety of all road users in line with the Global Plan and the San Salvador Declaration.
"The Alliance is now delivering on what the Global Plan has mandated us to do. We are equipping NGOs to hold their governments to account," Lotte Brondum said in her speech at the Global Meeting.
Other speeches were from Minister of Public Works and Transportation of El Salvador Edgar Romeo Rodrigues Herrera and Vice Minister of Transportation of El Salvador Nelson Eduardo Reyes. Keynote speakers included UN Secretary-General's Special Envoy for Road Safety, Jean Todt through a video message and Etienne Krug, WHO's Director, Social Determinants of Health.
Global Meeting highlights:
Launch of Accountability Toolkit incorporating five Priority Interventions;
Two days of orientation on the toolkit;
San Salvador Declaration, calling for evidence-based action, investment, and involvement of NGOs in road safety decision-making;
14 panelists in three panel discussions at the symposium;
Eight workshops on evidence-based action, investment, and NGO involvement;
Advocating for Emergency Care: a guide for nongovernmental organizations launched by WHO
Two regional chapter meetings for Africa and Latin America;
261 registered participants from 61 countries;
Five days of motivation and inspiration.
---