FISEVI Pushes for Commitment to Child Safety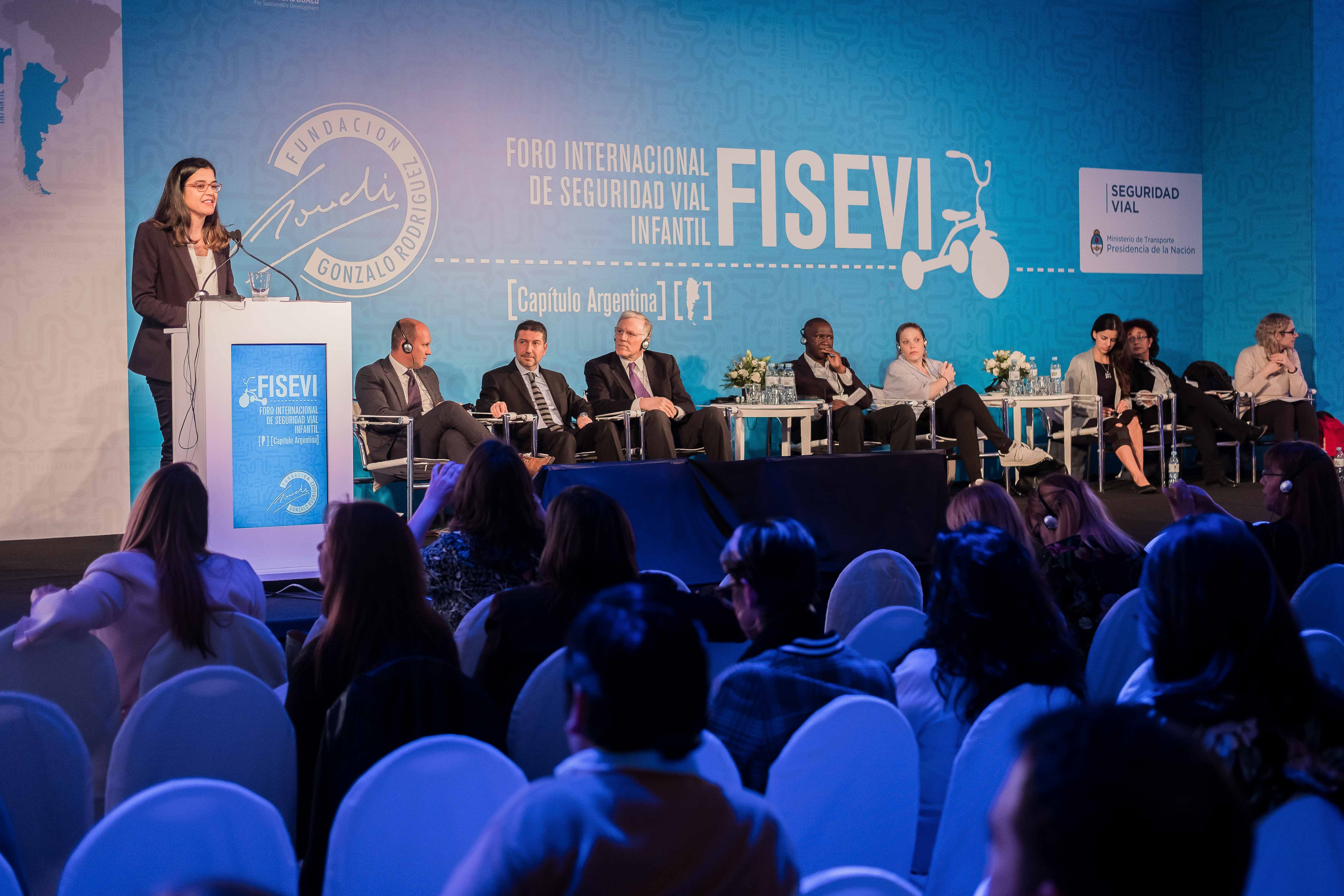 Foro Internacional de Seguridad Vial Infantil (FISEVI) held its third bi-annual conference in June 2018 in Buenos Aires, Argentina.
The focus of FISEVI this year was to increase commitment of governments and other stakeholders to the safety of children on the road. In his opening address, Carlos Pérez, Director of the National Road Safety Agency of Argentina (ANSV), which hosted the conference, signalled resolve to address the issue. He said, "During 2017, 324 children aged between zero and 14 years-old died in road incidents in Argentina. In turn, a study we conducted in 2016 indicated that only three of every ten children travel safely. We could not ignore this."
FISEVI is organized by Alliance member Fundacion Gonzalo Rodriguez. Maria Fernanda Rodriguez, President, said, "when we started working, children were not a priority nor were they included in the mobility and road safety policies of Latin America. The great call and repercussion that we have had with this FISEVI shows us that the situation has changed, and that we need to travel the road for a safe mobility of our children together; there is a lot to be done." 
Two Alliance Advocates, Daniel Mwamba, Zambian Road Safety Trust (ZRST), and Florencia Lambrosquini, Fundacion Gonzalo Rodriguez, were speakers at the event. Daniel spoke about the issues facing Zambian children on the journey to and from school and how implementation of road improvements are improving their safety. Florencia presented results from the study "Children's Transport to School and Safety in School Zones," which was developed in 54 schools in Uruguay and 29 in Argentina. Read more about their sessions HERE and read more about FISEVI HERE.
---